If You Like 'Cobra Kai' You Should Watch 'The Next Karate Kid'
Its going to be a long time before 'Cobra Kai' season 3 so why not discover 1994's sequel 'The Next Karate Kid' in which Mr. Miyagi (Pat Morita) taught a teenage girl (Hilary Swank) karate.
Cobra Kai made everyone excited about The Karate Kid again, and it's still going to be a long wait for season 3. So if you need more Karate Kid, there is one Karate Kid movie that doesn't get as much love as the Daniel Larusso (Ralph Macchio) trilogy. The Next Karate Kid is the most overlooked sequel even though it stars future two-time Academy Award Winner Hilary Swank. So there's a good chance even loyal Karate Kid fans haven't seen The Next Karate Kid so now is the perfect time to discover it.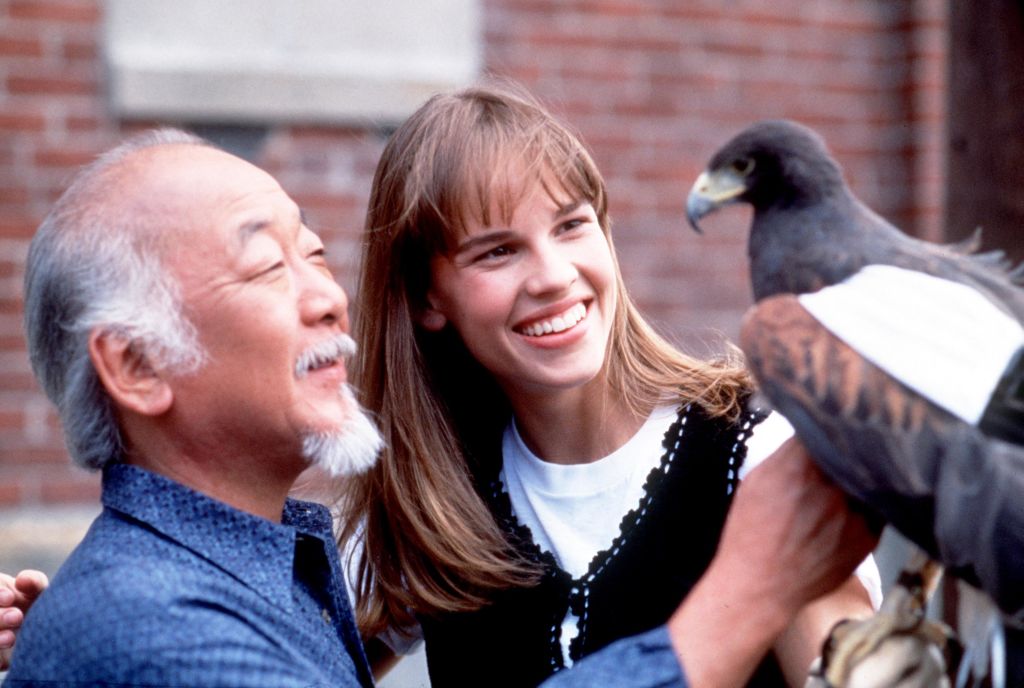 Cobra Kai explores what The Karate Kid means to different characters in a different time. The Next Karate Kid wasn't as popular or effective but it did that too. Swank plays Julie Pierce, a troubled teen who lost her parents in a car accident. Mr. Miyagi (Pat Morita) agrees to look after her and teaches her karate, but it's not exactly the same has Daniel-san's lessons. 
She's the first female Karate Kid
Now Samantha Larusso (Mary Mouser) trains with her dad on Cobra Kai, and for better or worse Johnny Lawrence (William Zabka) welcomes female students for his flawed teaching. Julie was a challenge to Miyagi on a basic level of learning to knock before entering her room because she could be changing. And she plays loud music and leaves stockings hanging in the bathroom.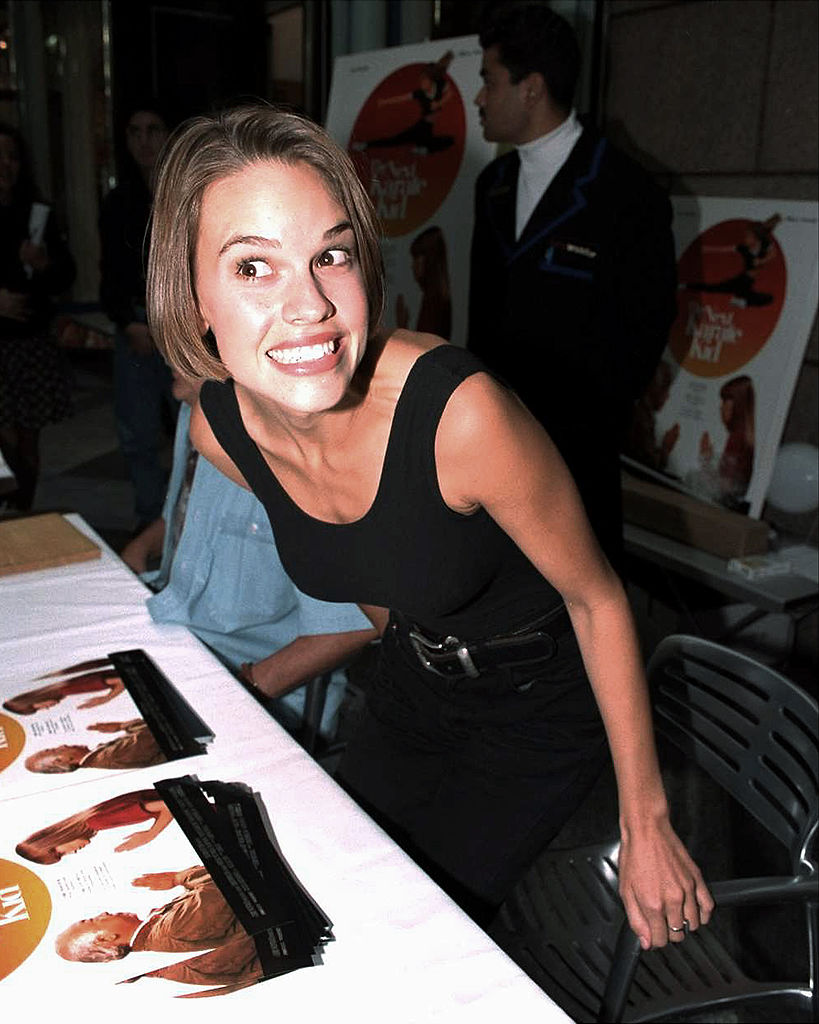 Perhaps the real lesson Miyagi learns is that all teenagers are different with their own unique challenges that require unique teaching tailored to them. Julie also has anger issues from the sudden loss of her parents, which are legitimate feelings and different from Daniel's feeling out of place having to move to a new school and get picked on by bullies.
'Next Karate Kid' previews the lessons Daniel learns in 'Cobra Kai'
When Daniel reopened Miyagi-Do, he had had tough students like Demetri (Gianni Decenzo). Demetri reminded Daniel how resistant he initially was to Miyagi's wax on/wax off lessons. If only Daniel knew he wasn't the only one.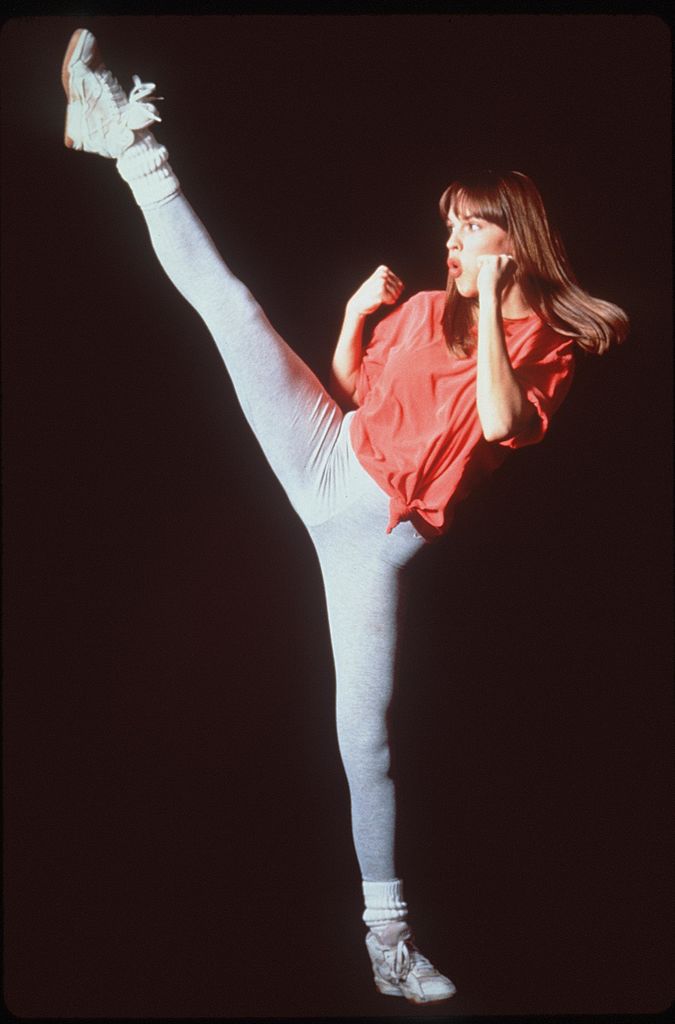 Julie was a tough study at first too, and Miyagi had to exercise new forms of patience to get through to her. Maybe one day she'll join Cobra Kai to pass along Miyagi's lessons to a new generation.
It's the only 'Karate Kid' in the '90s
The Karate Kid is one of the seminal movies of the '80s. The whole Daniel Larusso trilogy plays out in the '80s, to the extreme with Karate Kid III's villain Terry Silver. Cobra Kai shows us what Karate Kids are like in 2019, and what the original pupils are like when they become senseis.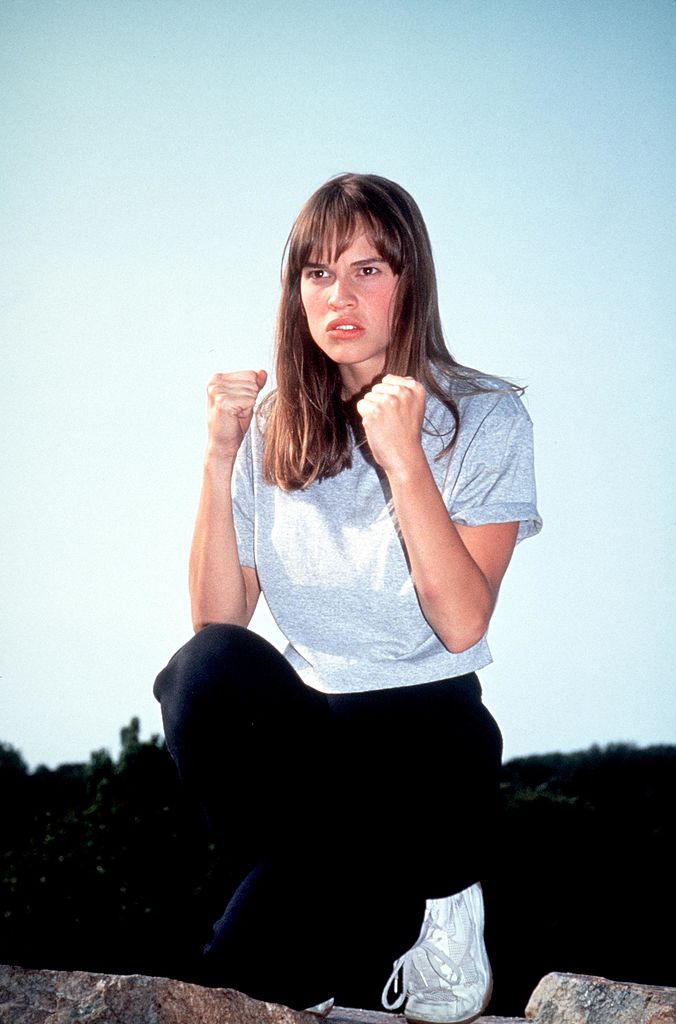 The Next Karate Kid is now a '90s period piece. Instead of "Cruel Summer" we get "Moving On Up" by M People and The Cranberries' "Dreams" on the soundtrack. Julie practices karate in cutoffs with leggings and midriff-baring tops. They seem as flexible as a karate gi for her.
'The Next Karate Kid' has the final nuggets of Miyagi Wisdom
Since The Next Karate Kid is the last Karate Kid film in which Pat Morita appeared, it features the last nuggets of Miyagi widom. He still has Julie wax on and wax off, and breathe through the nose. He still tells her fighting is not good, so the basics are still there.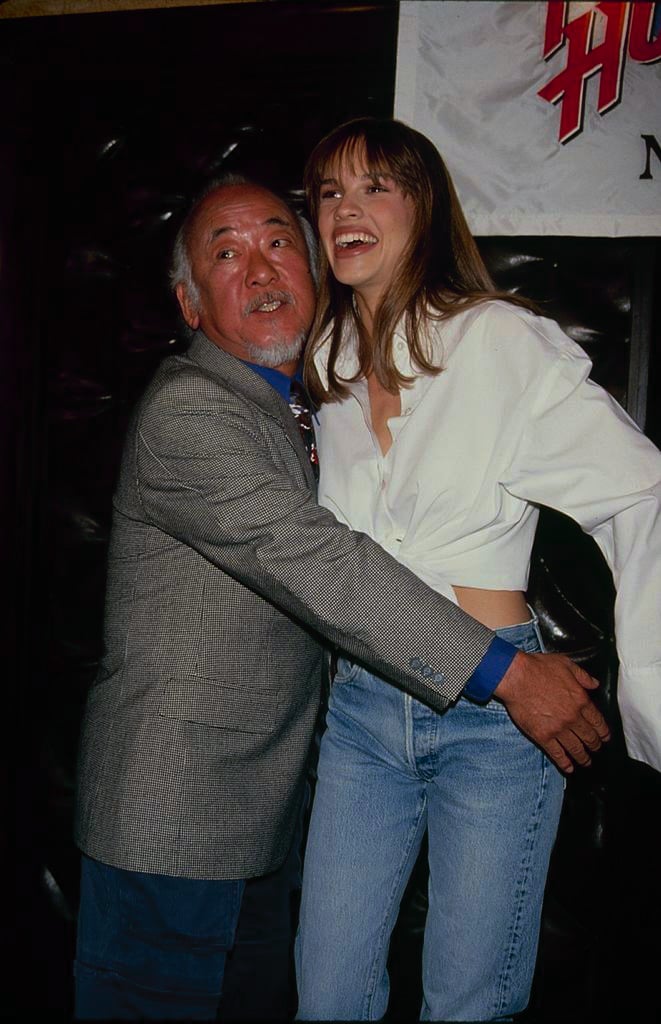 This time, Mr. Miyagi prioritizes schoolwork. He makes her pay for karate lessons by doing homework, and has her babysit rambunctious boys to learn patience. Then there's Angel, the hawk whose broken wing Julie is mending. Miyagi also teaches her to have faith in Angel's own healing process.
'The Next Karate Kid' has all new Miyagi training
Everyone remembers how Mr. Miyagi taught Daniel to do the crane kick and drum punch. In Cobra Kai, Daniel tries to pass along those lessons, and come up with his own new ones like balancing atop his garden pond. The training methods in The Next Karate Kid haven't resurfaced in Cobra Kai yet but there are some good ones.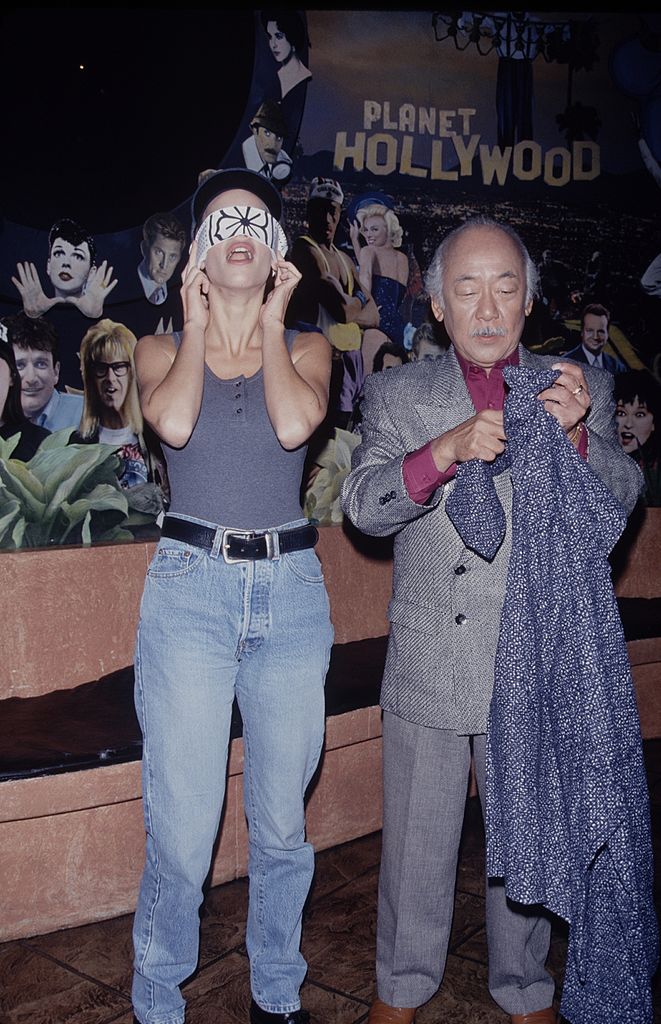 Mr. Miyagi trains Julie to dodge swinging sacks in a barn while blindfolded. It's a good thing he taught her to fight blind because it pays off in the end. The Next Karate Kid also includes a montage of Julie practicing katas under a waterfall, with Miyagi holding pads, and more in the barn with the sacks. Miyagi also adapts a kata to teach Julie to dance for the prom. That's something with which Daniel never needed help.
The last time Mr. Miyagi was in action was in 'The Next Karate Kid'
Miyagi-Do karate is not for fighting but each Karate Kid movie had a scene where he had to teach some bullies a lesson. This time a group of gas station punks picked a fight. This fight scene is shorter than the other three. Morita was 61 by then so perhaps couldn't perform as much choreography, but it's still nice to see Miyagi set some bullies straight.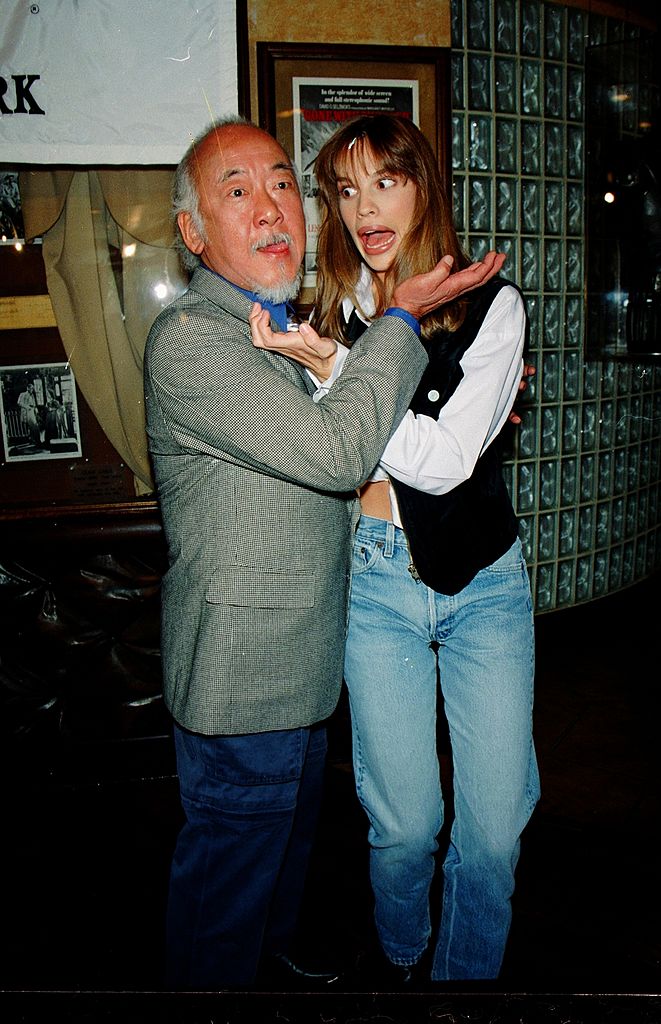 The Next Karate Kid is streaming for free on Crackle and for rent and purchase on most VOD services.