Like 'Orange Is the New Black'? You'll Love These 10 Shows
With the summer 2017 release of the fifth season of Orange Is the New Black just around the corner, it's time to start planning your binge-watching session. Of course, one downside to getting all the episodes at once is that you'll soon be waiting for the next season of OITNB. Fortunately, there are plenty of other television shows about prison, women, and women in prison to tide you over.
OITNB has been successful for its bravery in portraying women of various races, sexual orientations, and socioeconomic statuses as they interact together in a women's correctional facility. In addition, five members of the show's incredibly diverse ensemble cast were nominated for Emmys. Showrunner Jenji Kohan has been widely praised for creating an opportunity to showcase an ensemble the likes of which has never been seen on television before.
Even though OITNB is very unique, you might want to check out these similar series between seasons.
1. Weeds
The first thing an OITNB fan should watch is Kohan's other show, the Showtime dark comedy Weeds
. Mary-Louise Parker starred for eight seasons as the pot-dealing, danger-seeking suburban widow Nancy Botwin, who starts selling weed to support herself and her two sons after her husband's unexpected death.
Like OITNB, the show explores race and gender using suburbia as a lens rather than prison. Nancy Botwin is a compelling antihero in the vein of a female Tony Soprano or Walter White. At first she takes on selling weed as a way to care for her sons, but soon it becomes apparent that she is the furthest thing from a good mother. Kohan's writing on Weeds features dark humor and kooky characters similar to those we find on OITNB.
2. Women in Prison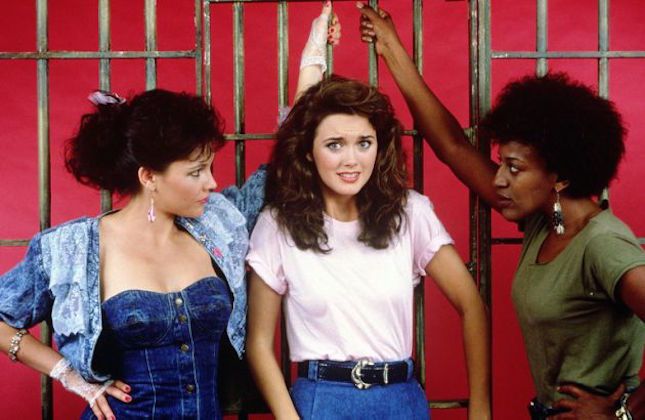 This Fox sitcom from the late-1980s ran for just one season but shows that the subject of women in prison is hardly a new premise. This show was also created by a female showrunner, Katherine Green, and ran for just 13 episodes from 1987 to 1988.
You can see similarities to OITNB with the mix of eccentric characters who are filtered through the white yuppie main character who doesn't really belong in prison. In this case, the protagonist ends up in prison after being framed for shoplifting. Some of the characters she meets include an African American woman who murdered her abusive husband and a former prostitute.
Kohan told NPR that she chose to use Piper Chapman as her "Trojan horse" into the lives of the more diverse and interesting characters she meets while incarcerated. Translation: Kohan had to sell the show as being about an upper-middle class white lady in prison. She then turned to the people around Piper, a technique that is still as necessary now as it was back when Women in Prison was made.
3. Oz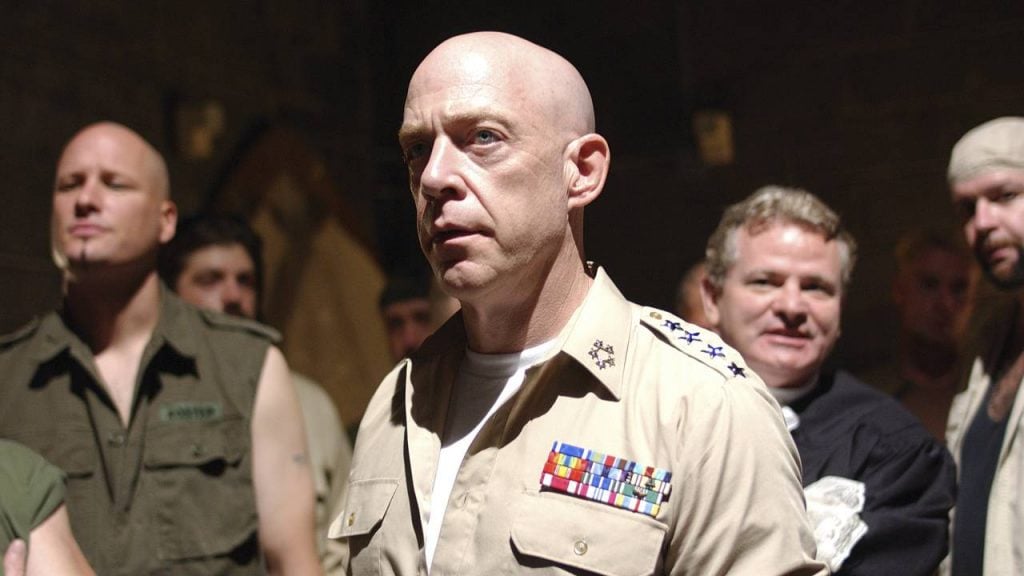 Oz
is an HBO prison drama that ran for six seasons after premiering in 1997. The show gave us a gritty look into the fictional Oswald State Correctional Facility in New York, nicknamed "Oz," and a special wing of the prison known as Emerald City.
This wing experiments with rehabilitation and learning responsibility, rather than punishment. The show is narrated by one wheelchair-bound inmate and it watches over Emerald City's manager as he attempts to make the experiment work. Like OITNB, this show tries to give a realistic portrayal of prison life.
4. Prison Break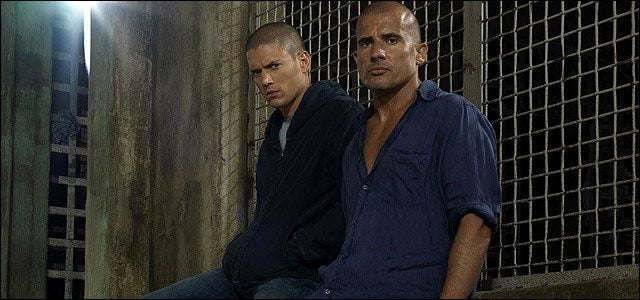 Prison Break
was on Fox for four seasons from 2005–2009 and followed a man who committed a crime in order to be sent to prison and break his wrongfully accused brother out. This show is more of a drama-thriller than a dark comedy with social commentary.
As the brothers attempt to scheme their way out of prison, they realize the conspiracy that got the first man convicted is farther-reaching than they'd thought and is dead-set on keeping them locked up.
The prison setting is almost all this show has in common with OITNB, but this is a way to get a look at another, very different, interpretation of what prison looks like and how it could be used to tell a story.
5. Bad Girls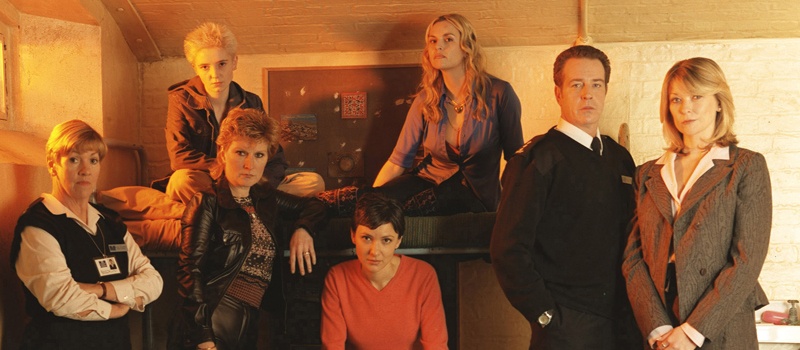 The U.K. series, Bad Girls, follows the lives of the inmates and staff of a women's prison. The series ran for eight seasons between 1999 and 2006. The show is almost like a more dramatic, British OITNB, with the writers refusing to shy away from controversial material.
In the first season alone, a pregnant prisoner miscarries in her cell, a prisoner gets strip searched by other inmates for possible hidden drugs, and a prisoner commits suicide after being constantly bullied.
The series got positive reviews when it was on-air and there have been talks about HBO developing an American version with the same characters and storylines.
6. Scandal
Like Kohan, Scandal
showrunner Shonda Rhimes is one of the most influential and important women in television. While Scandal's ultra high-class world of political fixers is a world away from the marginalized women behind bars at Litchfield, the show also addresses issues of race and gender.
Kerry Washington plays the White House fixer Olivia Pope, the first black female protagonist on network TV since the 1970s. Rhimes and Kohan take very different approaches to the discussion of race, with Rhimes presenting a world in which Pope's race isn't a factor, something that The New Yorker critic, Emily Nussbaum, referred to as a "post-racial fantasy." Still, both shows exhibit women wielding power in unique ways.
7. The L Word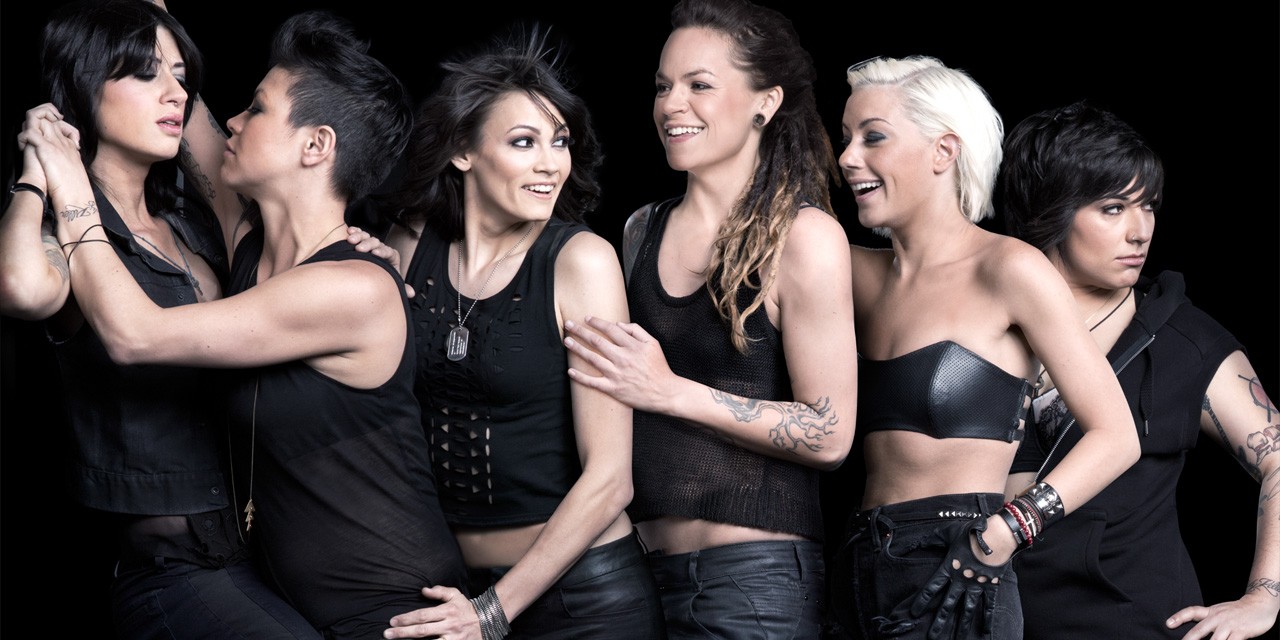 The L Word
is another not-so-obvious predecessor of Orange Is the New Black. The show's known for its frank look at non-traditional sexual and romantic relationships between women. The series ran on Showtime for five years between 2004 and 2009, with the title being a pun for both "love" and "lesbian," though the show looked at all kinds of sexual identities. The L Word was lauded for being the first show to really portray those kinds of sexualities on television.
"Women who had rarely seen themselves on the small screen were suddenly able to watch lesbian characters not only living complex, exciting lives, but also making love in restaurant bathrooms and in swimming pools," The New York Times said in a review of the show's first season.
Orange Is the New Black has gotten similar praise for its handling of LGBTQ subject matter.
8. Sex and the City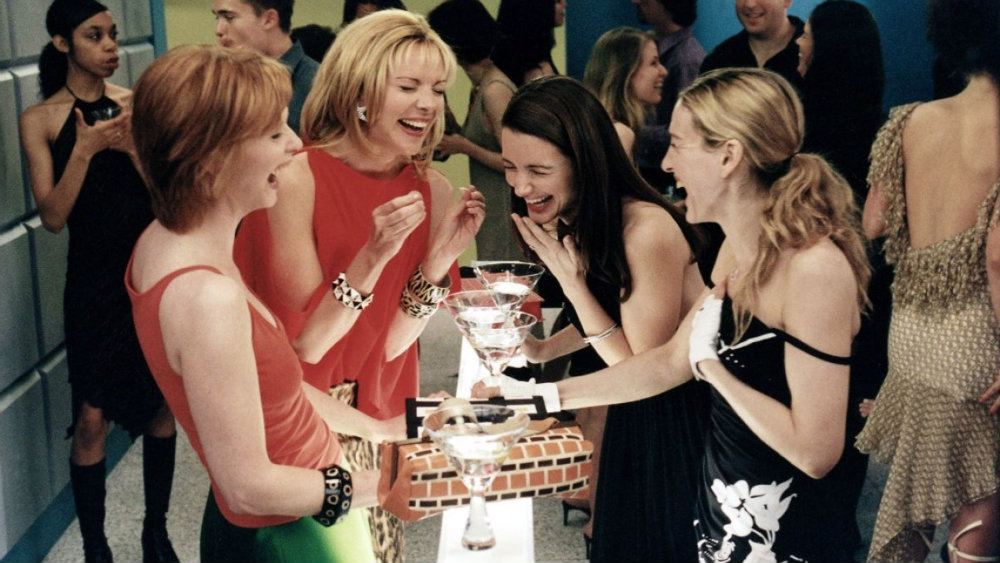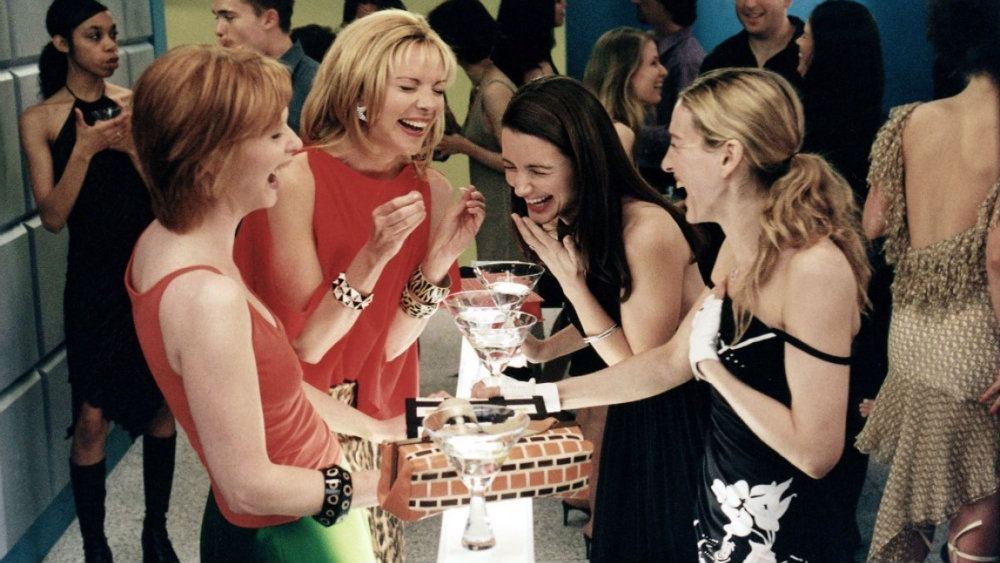 This might seem like a weird recommendation, given how incredibly different the fashionable Manhattanite characters on Sex and the City
are from the Litchfield inmates of Orange Is the New Black, but SATC was one of the first dramedys on television to feature a strong female ensemble cast and lots of frank talk about sex.
The show follows four best friends as they wear great clothes and have sex in New York City, while the main character, Carrie Bradshaw, writes about it in her column. While there are male characters and love interests, the show's focus is on female camaraderie.
This is what Piper's life could have been like had she not gotten involved with Alex.
9. Jessica Jones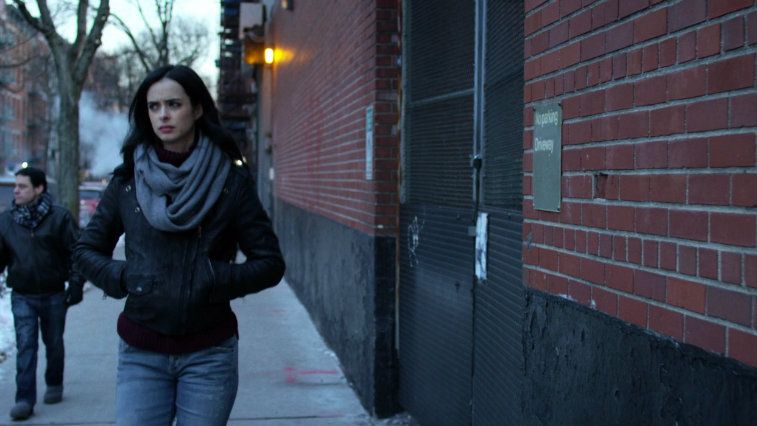 Jessica Jones may be a Marvel superhero series, but don't let that fool you into dismissing it as a show directly in the wheelhouse of OITNB. The series delves deep into issues surrounding consent, sexual abuse, and the fallout many women experience in the wake of trauma. Factor in an incredible performance from Krysten Ritter as our titular gumshoe/superhero, and we have a recipe for Marvel's best series on Netflix.
10. Wentworth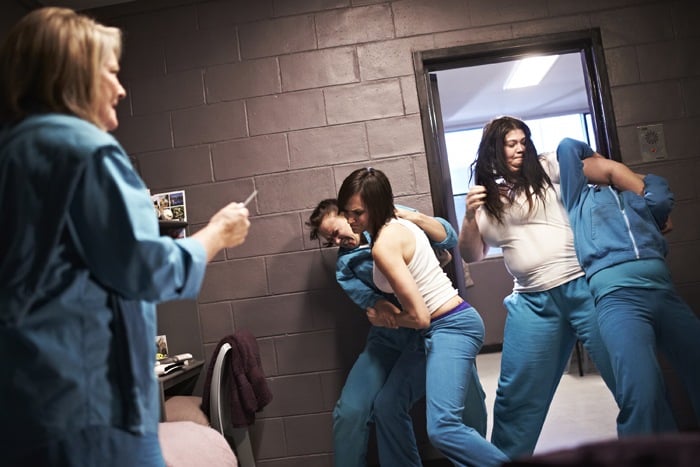 You won't find a show that echoes Orange Is the New Black better than Wentworth. The Australian series follows Bea Smith, a recently incarcerated woman awaiting a sentence for the murder of her husband. Throughout the show, she learns to fight and claw for superiority in her new, unfamiliar environment.
The show features many of the twists and turns that first endeared us to OITNB.
Additional reporting by Nick Cannata-Bowman.
Follow Jacqueline on Twitter @Jacqui_WSCS
Check out Entertainment Cheat Sheet on Facebook!