If You Liked Claire Foy In 'The Crown,' You'll Love These Movies Starring Her
The world fell in love with actress Claire Foy in her role as a young Queen Elizabeth in The Crown. Her portrayal was both remarkable and believable – and it had fans wanting more.
Unfortunately, Netflix has recently released a statement that the entire cast of The Crown will be recast after the second season – Foy included. But, never fear, this has nothing to do with the young actress' merit. The show will progress through time and, as such, will require older actors and actresses in the second season. There will be a recasting for the third and fourth seasons also.
But what if the actress' role left you wanting to see more of her? Great news! If you liked Claire Foy in The Crown, you'll love these other movies starring her.
'The Girl in the Spider Web'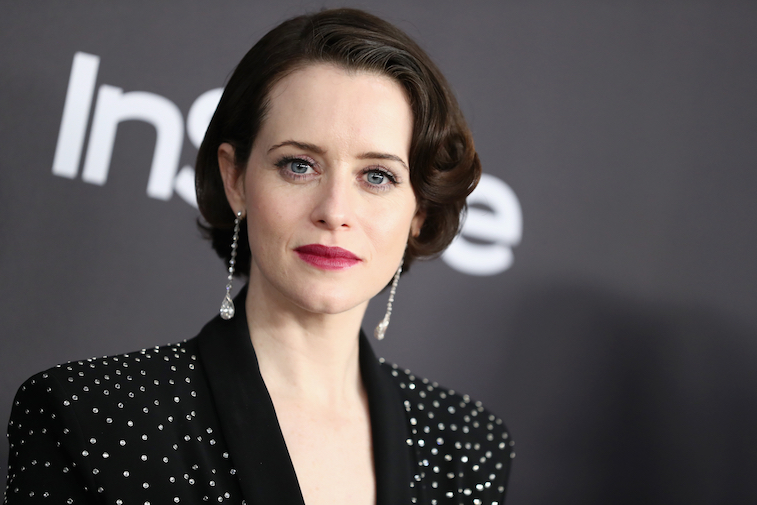 This 2018 movie is about a young computer hacker named Lisbeth Salander (played by Claire Foye). Salander teams up with a journalist named Mikael Blomkvist, and the two are quickly caught up in a "spiderweb" of espionage, cybercriminals, and corrupted government officials.
Foy sports shot, black hair and a significantly more masculine look for her role as Lisbeth Salander in this most Girl With the Dragon Tattoo movie. The movie was met with mixed reviews, with many stating that the movie lacked the authentic appeal of the original series.
For Claire Foy's role, however, there were only good things to say about how she successfully stepped out of her normal roles and into something much more dark and mysterious.l
'Unsane'
Another 2018 movie starring the talented Claire Foye, where she plays the starring role of Sawyer Valentini. Valentini is a young woman who moves away from home in hopes of escaping a stalker. Unfortunately, she is still triggered by her experiences in situations involving men and is involuntarily committed to a mental institution as a result.
During her time at the mental institution, Valentini comes face to face with her greatest nightmare: the stalker she'd so desperately tried to hide from. Since she's been committed, however, nobody believes her when she has an outburst and tries to secure assistance. But did she really see her stalker? Or was it just another figment of her highly-anxious, overactive imagination? Audiences will have to decide for themselves.
'First Man'
https://www.youtube.com/watch?v=E6crWHXNaQw
Claire Foy was one a role in 2018, because she also appeared in First Man. The movie takes a look at the life of Neil Armstrong leading up to (and during) his quest to be the first man to ever walk on the moon.
While Foy doesn't star in this film, per say, she plays the role of leading lady, Janet Armstrong. If watching Foy depict the wife of the first man on the moon isn't enough, it helps that she stars opposite the gorgeous and talented Ryan Gosling.
'Breathe'
In 2017, Foy plays the role of Diana Cavendish in Breathe. This inspiring true love story is based on the lives and joint love of Diana and Robin Cavendish (played by Andrew Garfield). In the 1950's, Robin contracts polio while in Kenya and is paralyzed from the neck done as a result. Breathe tells of their triumphs and failures in the fight to cure Robin while raising their young son.
Breathe is a heartfelt, tear-jerking piece of human sacrifice, triumph, and loss. It is also a very real portrayal of what life was like when polio was a widespread disease that rendered many families broken. As for Foy? Her role as Diana Cavendish will draw fans in and put them directly into her shoes – in a way that has made such a lasting impression on fans of The Crown.