If You Liked Rami Malek in 'Bohemian Rhapsody,' You'll Love Him in These Movies and TV Shows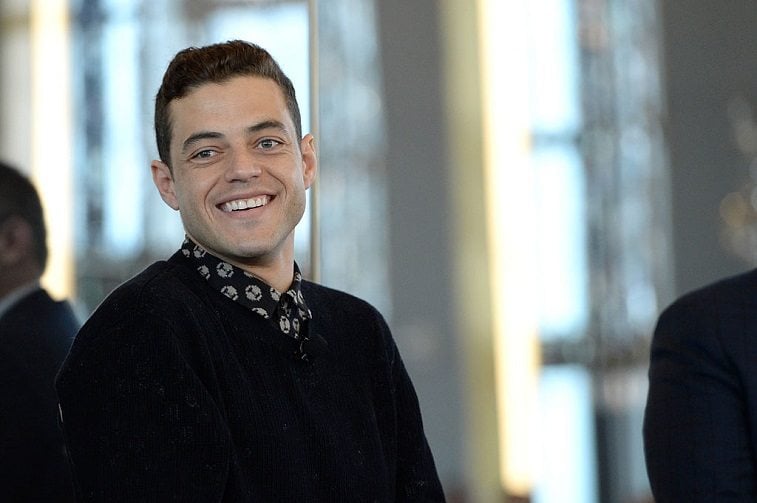 Despite Bohemian Rhapsody receiving mixed reviews from critics and fans as a film, it's fairly unanimous Rami Malek's performance as Freddie Mercury was still top-tier. Insiders in Hollywood obviously thought so as well based on his recent wins for Best Actor at the Golden Globes and SAG Awards. The chances are also 50-50 he could win the Oscar for Best Actor.
Malek has already proven himself as an actor totally committed to character deep dives, even if it means physical transformation. If you liked him in Bohemian Rhapsody and haven't seen his other work, take a look at what you've missed on TV and the big screen so far.
'Night at the Museum' movie franchise
As with most actors, Malek struggled in his early days, though had significant roots in theater (which he studied in college). He finally found the right casting director who gave him small roles in high-profile TV shows like Gilmore Girls. By 2006, though, he landed his first significant movie part.
Night at the Museum might not sound like an auspicious debut, yet it was very popular at the box office. Malek played Pharaoh Ahkmenrah in not just the first film, but also the other two up until 2014.
His appearances in these meant merely playing a straight man to Ben Stiller's comedic reactions. Still, Malek was instantly memorable. He also had more than a few lines, no doubt making many moviegoers wonder who he was.
Check out these films again to see how diverse Malek already was, even when wearing Ancient Egyptian garb (and before wearing fake teeth).
'Larry Crowne'
A few years after being in Night at the Museum, Tom Hanks took a liking to Malek's acting abilities. Hanks cast Malek in a significant part for Larry Crowne. Many thought he out-acted Julia Roberts and Hanks during their scenes together.
You can certainly argue Malek played his part as a college student very convincingly, including looking 10 years younger than he really was.
This film and his early TV appearances are worth looking at again to see how his approach to acting was nearly fully formed from the beginning. No doubt his stage training played a major part.
'The Twilight Saga: Breaking Dawn – Part 2'
Many Malek fans may have forgotten he acted in one of the Twilight films. He played the vampire Benjamin who frequently shows off his superhuman powers in all his scenes.
Outside of Malek having to work with CGI here in controlling water and emanating flames from his fingers, he was still a standout. His distinctive and haunting eyes were perfect for a vampiric role.
It's worth going back and seeing him here again, just three years before starring on USA's Mr. Robot.
'The Pacific' (for HBO)
Let's not overlook Malek's excellent work for TV. Right after doing the first two Night at the Museum films, he had a memorable role in HBO's The Pacific. Since Tom Hanks was an executive producer on this miniseries, you can see where the two met before Hanks cast Malek in Larry Crowne.
Malek's soulful eyes made a big difference here in reacting to the horrors of war. His role as Cpl. Merriell "Snafu" Shelton was based on a real WWII hero, making his performance all the important.
With Malek's intense ability to react to any situation, this miniseries set him up playing the haunted character of Elliot for Mr. Robot five years later.
'Mr. Robot'
While Mr. Robot is an obvious choice in watching Malek's more recent work, you still have three seasons to catch up on if you haven't yet seen it. There isn't any better movie or TV appearance than this series in showing what he could accomplish as an actor.
At times, the show is hard to watch as Malek sets the tone for this ongoing feverish nightmare of hacker reality. Enjoy him on the show now, because if he wins an Oscar for Bohemian Rhapsody, it seems unlikely he'll stay around for many more seasons. Then again, Mr. Robot brought movie quality production values to basic cable, setting the bar high after AMC already had.