Iggy Azalea Announces She's Single After Breakup with Playboi Carti
Despite being one of the oddest celebrity pairings in history, Iggy Azalea and Playboi Carti had a serious relationship. They began dating in late 2018, quickly moved in together, and allegedly got engaged. But on Dec. 20, Iggy Azalea wrote on social media that she's no longer in a relationship. Here's what to know about their romance and apparent split.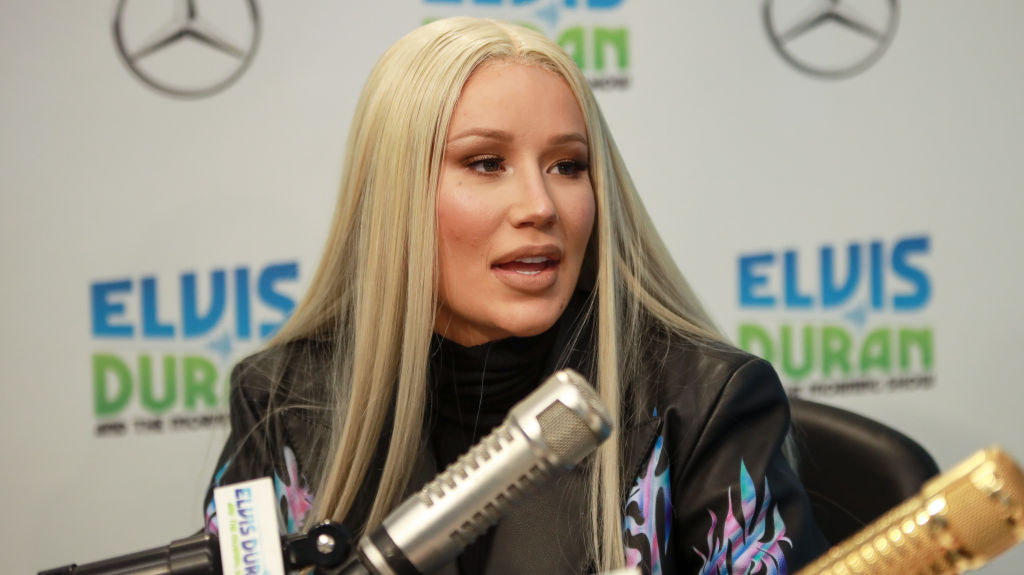 Who is Playboi Carti?
Playboi Carti was born as Jordan Carter on Sept. 13, 1996. Hailing from Atlanta, Georgia, he began rapping at a young age and started releasing music in his teenage years.
In 2015, Playboi Carti met ASAP Rocky, who took him under his wing and mentored him. He started gaining attention the same year when two songs — "Broke Boi" and "Fetti" — went viral on SoundCloud. His biggest song to date is 2016's "Magnolia," which peaked at No. 29 on the Billboard Hot 100 chart.
After its release, Playboi Carti went on to collaborate with artists such as Lil Uzi Vert, Nicki Minaj, Travis Scott, and Tyler, the Creator.
While touring in 2018, he met Iggy Azalea. The two sparked romance rumors in September 2018 when they were seen on a date and went public with their relationship months later.
"Once I started talking to her, I just cut off everybody," Playboi Carti told The Fader for its summer 2019 issue. "It was over with."
What happened between Iggy Azalea and Playboi Carti?
Iggy Azalea did not comment on what caused their apparent split. She simply wrote on Instagram on Dec. 20 that she is "single."
Later she apologized for the announcement.
"It's not my character to put out whatever business I go through in my private life on the Internet for the world to comment on," she wrote in a message shared to her Instagram Story (via The Shade Room).
"I felt very upset and I made an impulse choice that I immediately regretted, but it was too late to undo," Iggy Azalea continued. "The truth is that I love Jordan very much, I always will – more than you will ever know."
"That's all the world should ever need to hear and I am sorry for making something public that should always remain between him & I no matter what," she concluded.
The news comes just over a year after they began dating and amid reports that Iggy Azalea is pregnant with their child. On Dec. 8, sources told the blog Hollywood Unlocked that Iggy Azalea was six months pregnant. But she appeared to deny the report by posting a series of bikini pictures.
As of writing, Playboi Carti has not commented on their apparent breakup — which isn't totally surprising. He is somewhat of a private person and generally doesn't speak much about his personal life.
With that in mind, who knows whether we'll ever find out the reason they seemingly called it quits. But we truly do wish them the best.