Ina Garten Reveals Who She Would Invite to the Ultimate Barefoot Contessa Dinner Party
There are a lot of people in the world that would love to have Ina Garten at their dinner party, but who would the Barefoot Contessa star invite to her home for some amazing French cuisine? While we could speculate for days about Garten's guest list, she recently revealed exactly who she would invite over to dinner. So, who made Garten's ultimate Barefoot Contessa dinner party?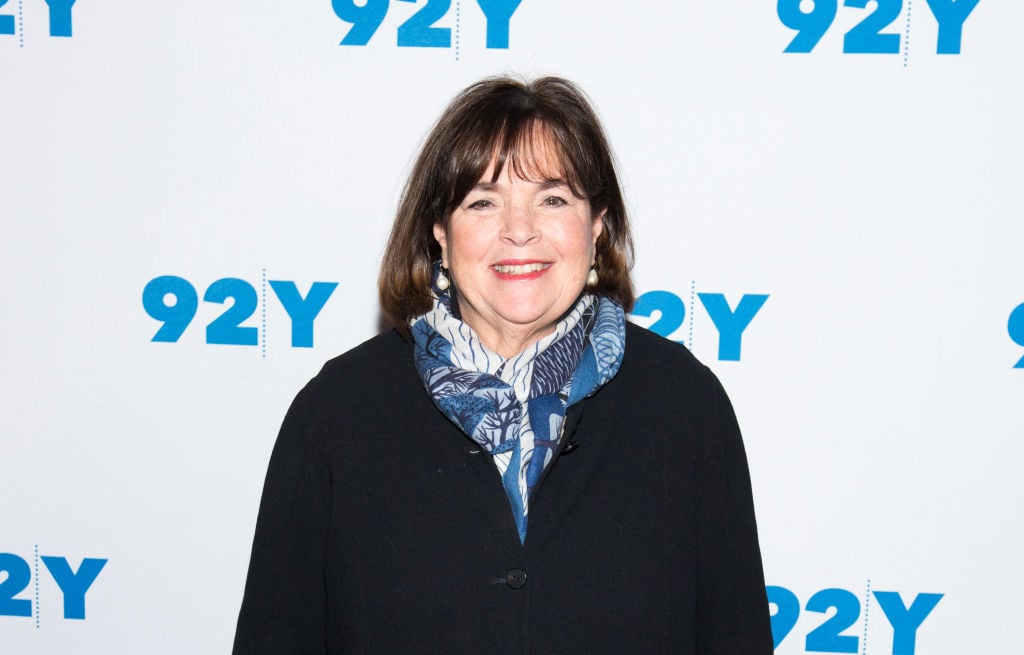 Garten reveals her special dinner party guest list
It is no surprise that Ina Garten's guest list includes a number of different celebrities. At the top of the list is the chef's good friend, Taylor Swift.
According to Yahoo, Garten revealed her full guest list during an appearance at the 20th New Yorker Festival earlier this month. Along with Swift, Garten would love to see Michelle Obama and Julia Child enjoy a meal at her place.
Garten's decision to include three powerful women on her guest list is not a shocker. The Barefoot Contessa star has always been a huge supporter of women's rights and launched an amazing kitchen playlist packed with women in music.
"The first thing I do when I start cooking is crank up the tunes — it really gets my creative juices flowing!" Garten shared. "I'm sharing one of my go-to cooking playlists that I call 'Women Who Rock' – it's a compilation of lots of my favorite songs by female artists. I hope you love it!"
Garten has also been very supportive of Swift. Last year, she praised the pop star for being extremely smart and revealed that she is very loyal to her friends.
Swift returned the favor in an article she wrote for ELLE that featured her three favorite recipes. Among them was Ina Garten's recipe for spaghetti and meatballs.
As far as the other two guests are concerned, Garten has always viewed Child as one of her biggest culinary heroes. She also had Obama appear on her show in 2017 and the pair really hit it off.
Most people's dream dinner party guest list would never come true, but aside from Child, who passed away in 2004, Garten could probably make it happen.
The Barefoot Contessa confirms new project
Dinner parties aside, Garten recently confirmed that she is working on a new memoir to add to her growing list of publications.
Since writing her first cookbook, The Barefoot Contessa Cookbook, in 1999, Garten has released 11 cookbooks over the past two decades, including Barefoot Contessa at Home, Barefoot in Paris, and Cooking for Jeffery (in honor of her hubby, Jeffery Garten).
Her books have been a huge success in the culinary world and Garten has been able to amass a large following through her publications and TV show. Garten's upcoming memoir is being published through Celadon Books, a branch of Macmillan Publishers. It is not scheduled to hit stores until 2023.
Unfortunately, Garten has not released any details about the book, other than confirming that a memoir is in the works.
But considering her years of experience, we hope she'll include some amazing stories about her guests over the years. Who knows, maybe we'll even get a behind-the-scenes look at what it was like working with Swift and Obama.
What else might Ina Garten feature in her memoir?
If Garten really wants to take things to the next level, we think she should include three things in her memoir, in no particular order.
For starters, we would love to know more about Garten's experience in the White House. Although she does not like to talk about politics, she is bound to have interesting stories about her time as a nuclear budget analyst for Presidents Nixon and Carter.
Secondly, we want to know more about the celebrity dinner parties she has hosted over the years. Garten has invited a slew of celebs to her estate in East Hampton, including Jennifer Garner and Gwyneth Paltrow, and we want to know more about what went down behind the scenes.
Lastly, we need to hear more about Garten's husband, Jeffrey. Sure, Jeffrey pops up every once in a while, but there is little doubt that fans want to see more of him in the memoir — and we have to agree.
Ina Garten, of course, has not revealed much about her upcoming memoir. She did, however, say that her goal is to inspire others to find their own stories in life, which is a pretty worthy cause.