Ina Garten's Hollywood Fans: Stars Who Really Love the Celebrity Chef
Ina Garten is the home chef we all aspire to be. For years, she's entertained us with mouth-watering meals she's prepared in her sunlit kitchen in the Hamptons. And her soothing voice; don't even get us started on her soothing voice.
If you couldn't already guess it, we love Ina Garten. And we're not the only ones. Here are seven stars who love the celebrity chef just as much as we do.
Tina Fey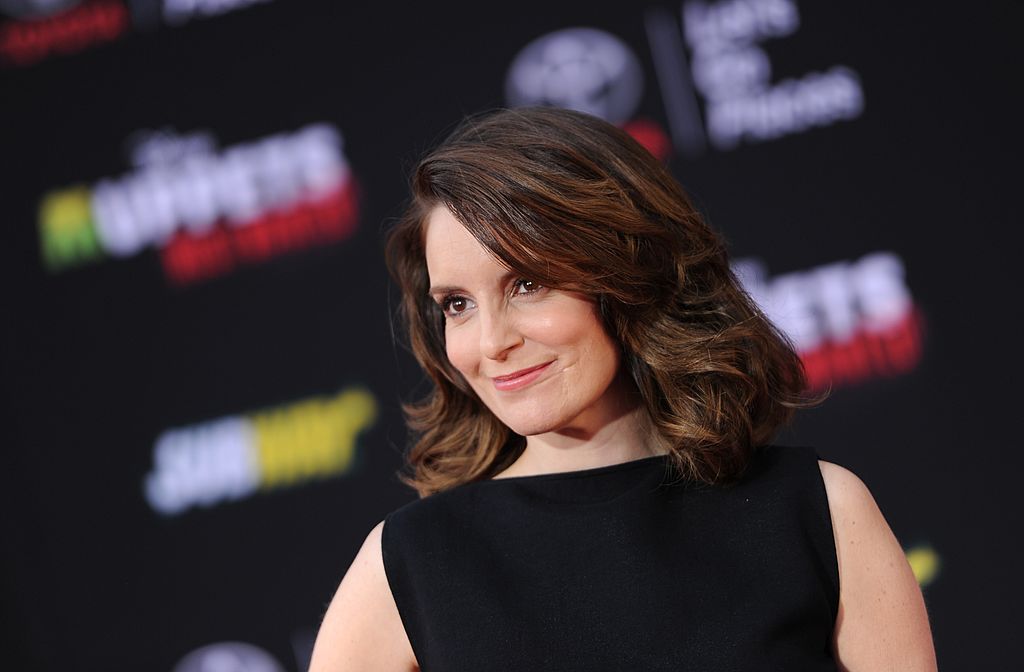 Writing anyone into an episode of 30 Rock is a major compliment. And considering Garten's guest appearance on Tina Fey's brainchild, it's safe to say the comedian is crazy about the chef. And the feeling's mutual.
"I just adore her," Garten told People. The chef then went on to say Fey is "unbelievably smart and she's absolutely the funniest person I've ever met. She's got one funny thing in her head and 6 more lined up."
Next: This fan favorite got engaged over a dish Garten makes well. 
Meghan Markle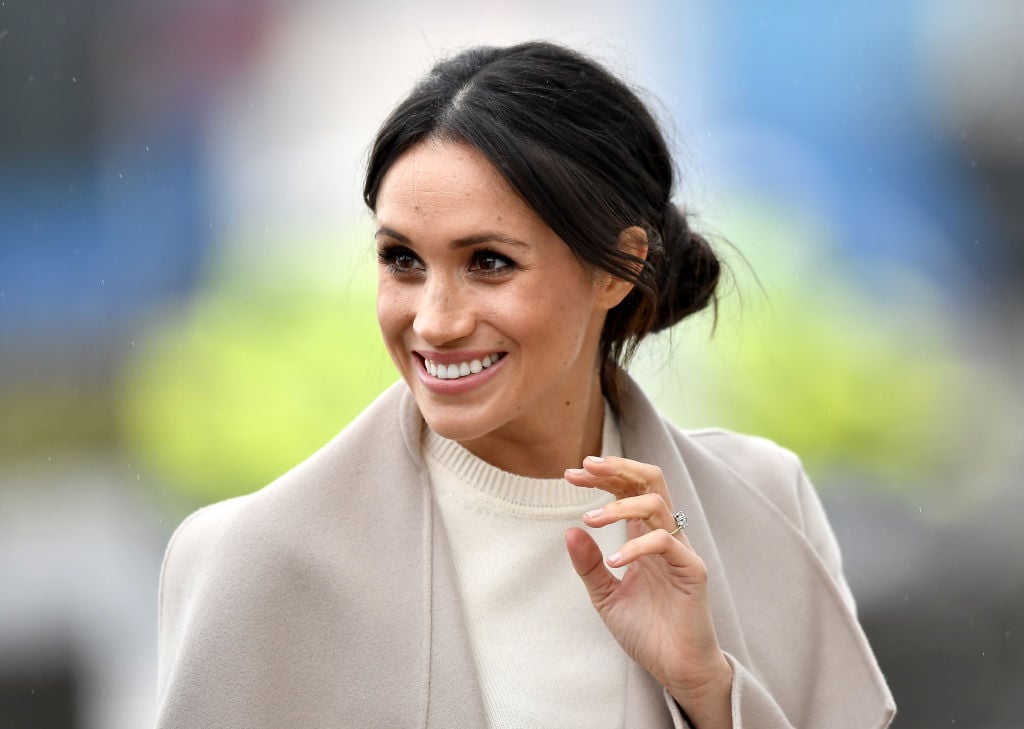 Without a doubt, Garten's roasted chicken recipe is a fan favorite. Heck, even the royals love it. And Meghan Markle, who also happens to be a fan favorite, has proclaimed her love for Garten in the past. "If you have an Ina Garten-level roasted-chicken recipe, it's a game changer," Markle said in an interview with Good Housekeeping. "I bring that to dinner parties and make a lot of friends."
And when Prince Harry proposed over a roasted chicken? Well, we all know how well that turned out. Even Garten herself sent well wishes to Markle and the prince. So hey, if it's good enough for royalty, it's good enough for just about anyone.
Next: You'd never think Garten would be a part of this celeb's squad.
Taylor Swift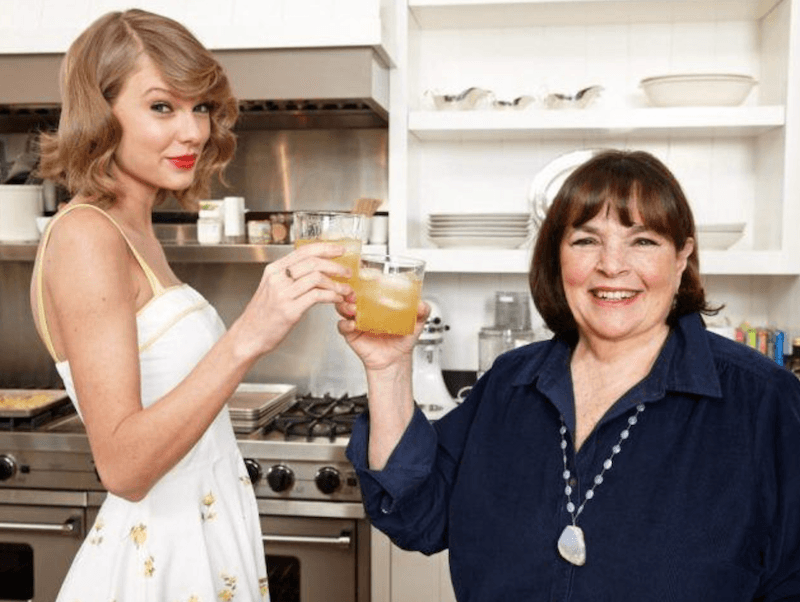 Taylor Swift first met Garten in 2014 for a Food Network Magazine feature. The pop star joined her celebrity chef hero for an afternoon of cooking Swift's favorite recipes. And when Garten made it into Time's 100 Most Influential People issue in 2015, Swift even wrote an entry for her pal. Swift wrote,
As soon as I started watching Ina's show, I realized why so many people adore her. Her goal is to make things easier for us. Fans love her warmth and generosity. She shows us how to create memories that we'll treasure for years to come.
Clearly, Swift's next move needs to be a song dedicated to Garten. Just saying.
Next: This lifestyle expert once made brunch at Garten's house.
Gwyneth Paltrow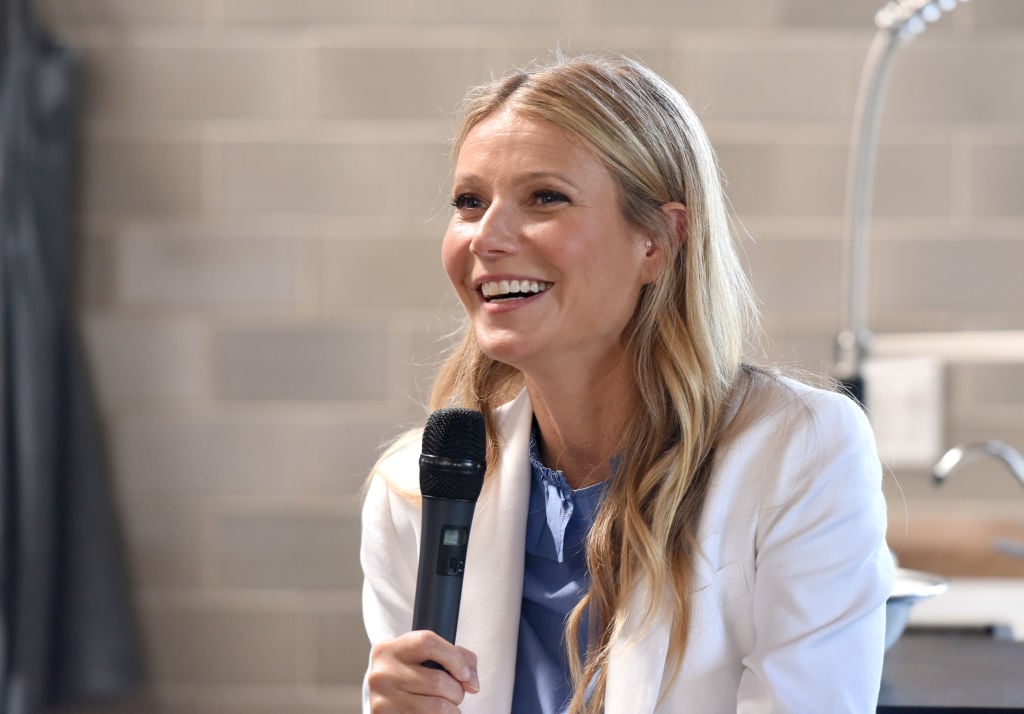 As the brains behind lifestyle site Goop, Gwyneth Paltrow knows how to shell out the healthy-living advice. And when she needs to find some new tips and tricks of her own, she turns to guru Garten for inspiration.
When Garten invited Paltrow to her home, she jumped at the chance. Not surprisingly, the get-together was filled with cooking, chatting, and dining. Paltrow even said, "It was one of my most perfect mornings ever."
Next: Everyone's favorite outspoken chef
Anthony Bourdain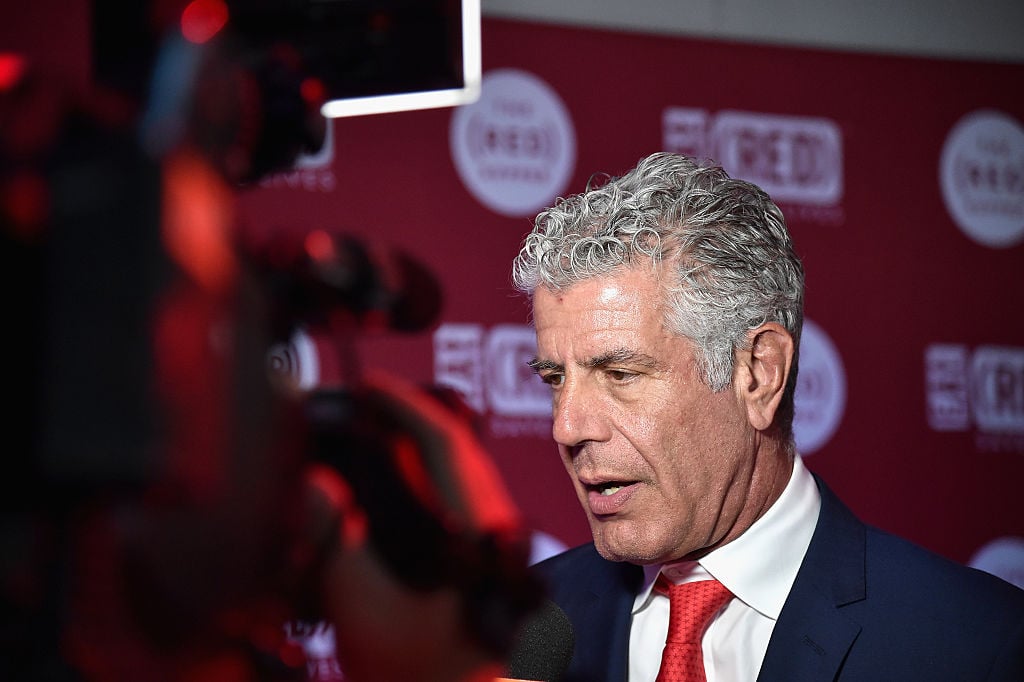 Anthony Bourdain isn't one to dole out the compliments for his fellow chefs. So when he does, you'd better listen. During an interview with Refinery 29, the no-holds-barred chef admitted he has some serious respect for the Barefoot Contessa star. Even though Bourdain thinks "it's very perfect in Ina World, scarily so," he's able to give credit where credit is due.
"What she cooks on TV is legit and instructive," he said. "If you do as Ina does, chances are you are going to get a good product…I got real respect for her." Wow, that might possibly be the nicest compliment Bourdain has ever given. You go, Garten.
Next: This supermom isn't afraid to tackle one of Garten's dishes.
Jennifer Garner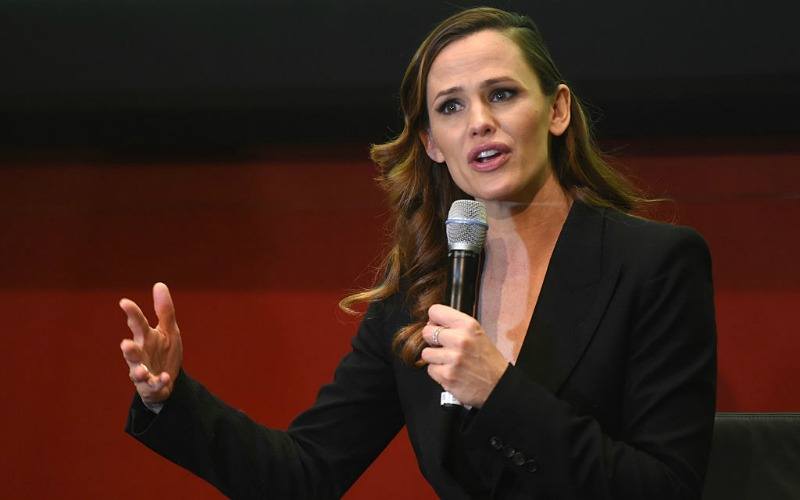 Could Jennifer Garner get any more adorable? Well, if you've never seen her ode to Garten video, then the answer is yes. Yes, she could. In a step-by-step video titled "Pretend Cooking Show," Garner takes on the task of making the chef's honey white bread recipe.
After telling her fans just how much she loves the recipe, Garner says, "Love you Ina!" before kissing her cookbook, Barefoot Contessa at Home.
Next: This actress would make one exception for Garten.
Anna Faris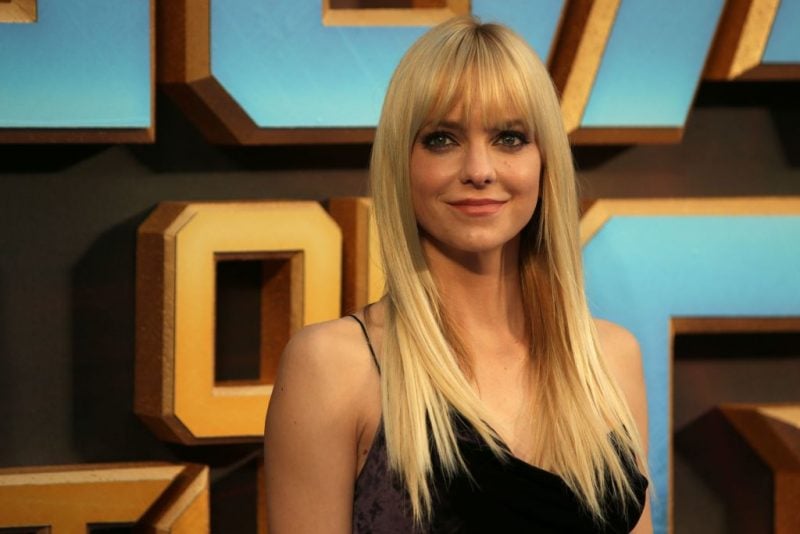 Anna Faris has her hands full in the kitchen, mainly with her son, Jack. As he continues to become more adventurous with food, the fun-loving mom is committed to getting more creative in the kitchen, Jack by her side. So, would a chef be the perfect match for twice-divorced Faris? Eh, not so much.
The actress is, however, willing to make an exception for one well-known star: "Ina Garten…if she would have me," she says.
Check out The Cheat Sheet on Facebook!