Why 'Incredibles 2' May Be the Best Pixar Sequel Ever
Note: This article was written prior to Incredibles 2 opening in theaters. 
Incredibles 2 is likely to be one of the biggest movies of the summer. Like Finding Dory, it's a sequel to a beloved animated film from the early 2000s, and it will appeal both to those who grew up with the original and to kids who have watched it on video more recently. Finding Dory was the highest-grossing movie of summer 2016 and the highest-grossing Pixar movie ever made.
But some Pixar fans were disappointed with Finding Dory, as they felt it didn't quite live up to the hype. Monsters University also left a lot of viewers cold. However, there are reasons to believe that Incredibles 2 will be much, much better (the trailer on page 8 already has us convinced)  — and it could even be the best Pixar sequel yet.
1. The original leaves room for a sequel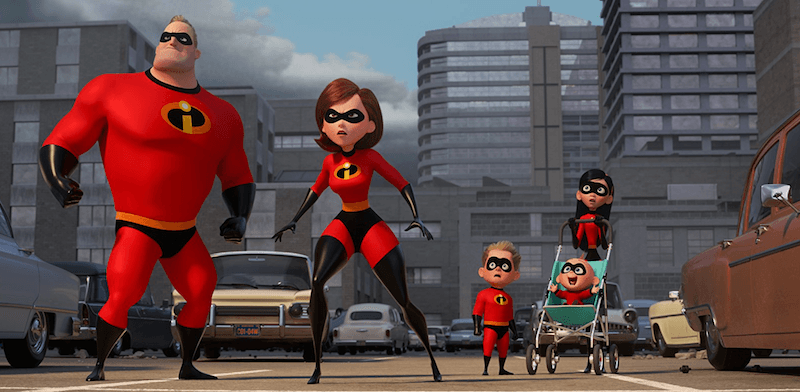 In recent years, Pixar has been making sequels to movies that never really needed them. Finding Nemo was a wholly satisfying experience that didn't leave the audience dying to see more of that universe. The same goes for Monsters Inc. Therefore, the sequels felt largely unnecessary. It's likely that this will also be the case with the upcoming Toy Story 4, a sequel to a film that already wrapped up perfectly.
But The Incredibles is arguably the only Pixar movie that actually deserves a sequel. That's partially because the original ended with the heroes about to face a new foe, the Underminer (and the sequel will resolve that cliffhanger). But it's also just because superhero stories tend to be the start of plenty more adventures to come, with The Incredibles feeling like the introduction into what could be a larger franchise.
Monsters Inc. ended with the monsters no longer using screams for energy, and Finding Nemo ended with Marlin finally learning to allow his son to grow up. The Incredibles, on the other hand, ends with the gang preparing for a new mission — one fans have been asking to see for almost 15 years now.
Therefore, Incredibles 2 already has a leg up on the more disappointing Pixar sequels in that making it doesn't feel like a stretch.
Next: What the focus of the new movie will be
2. It will focus on family dynamics, not satirizing new superhero films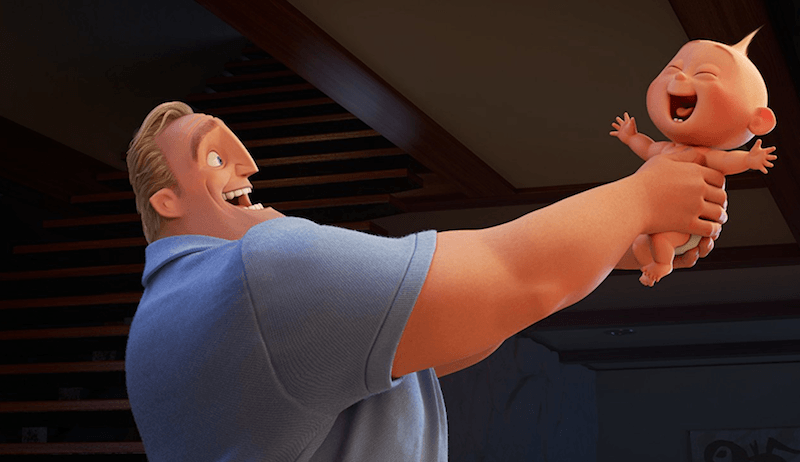 Hollywood has obviously completely changed since The Incredibles came out. Back in 2004, superhero movies were more unique. But these days, half of the major tentpole films that get released every year are about superheroes. This means that now's the perfect time for Incredibles 2 to come out. But it would be a shame if the movie got bogged down in satirizing modern superhero films when what really made the first one great was the characters.
Luckily, director Brad Bird understands that. He told CinemaBlend, "For me, the interesting thing was never the superhero part of it. It was more the family dynamic, and how do superhero things play into that. So the movie is a step further in that direction."
Bird also said that he didn't really want the movie to comment that much on the state of modern superhero movies. "I don't think that kind of idea stays interesting for very long," he said. "You can kind of get a cheap laugh for the moment. I think you want to go longer range than that."
Based on these interviews, it seems that Bird's head is in the right place going into Incredibles 2.
Next: This character will be the main focus of the sequel, and that's a great choice.
3. Elastigirl will be the main focus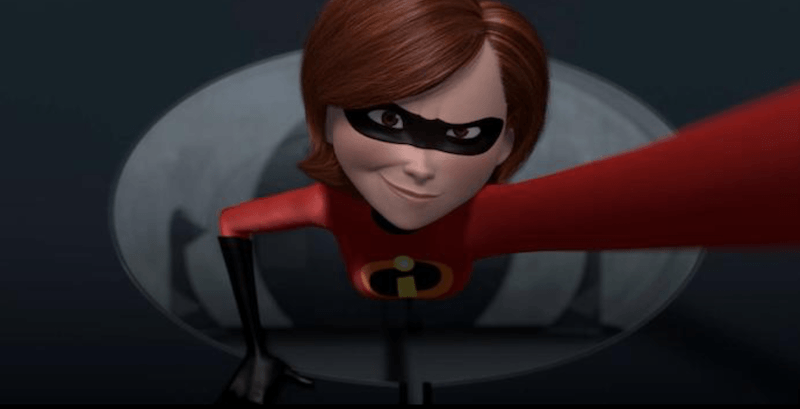 At D23 2017, Disney revealed that the Incredibles sequel will focus largely on Elastigirl. Apparently, the idea is that Mr. Incredible stays at home to take care of the children while Elastigirl is out fighting crime. It's while he's at home that he discovers Jack-Jack's powers.
Recently, Holly Hunter explained where Elastigirl is in this movie by saying, "Whereas before, she was driven to become Mrs. Incredible out of necessity, where she went into it to save her husband, I think this time she really meets her own ambition head-on. The ambition of being an adventure is something that we get to explore."
Recently, 
Wonder Woman was a huge hit at the box office
and showed that there is a demand for more female-driven superhero movies. So it will be exciting to see 
Incredibles 2 
put the spotlight on Elastagirl, although, of course, the whole family will be crucial to the story. In general,
Bird said
that the hope is to recapture "the same characters and feel, but going in a new direction."
But just because it's focused on the family, don't expect to see a lack of superhero action in
Incredibles 2
; footage of the film shown at D23
featured about 25 superheroes
.
Next: This fantastic Hollywood star is apparently going to be the film's villain.
4. Bob Odenkirk may be the villain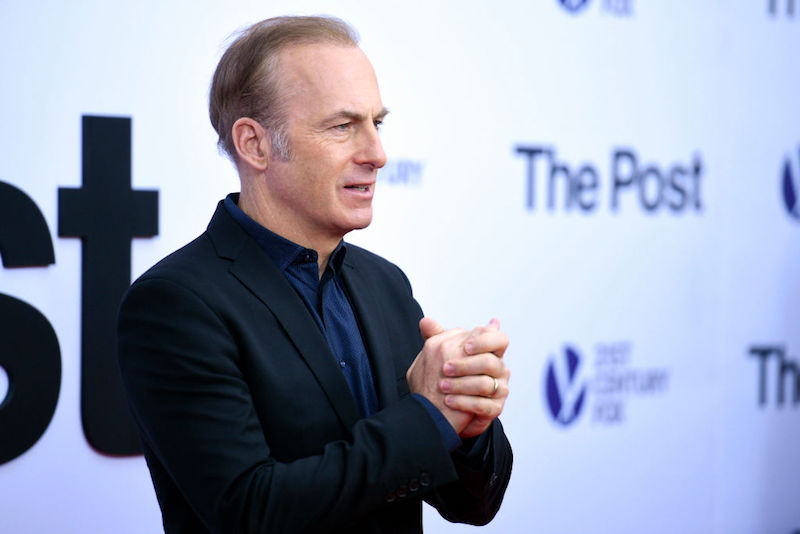 Much of the plot of the new movie is a mystery. But it appears that the main villain might be voiced by Bob Odenkirk. Disney recently revealed that Odenkirk is playing Winston Deavor, the head of a telecommunications company who is obsessed with superheroes and is very much in favor of them returning. It's his mission to change the public's perception of them.
When CinemaBlend directly asked Odenkirk if he's playing the villain, he said, "I would ruin my part of the movie if I told you, if I answered that question. That is exactly the question I'm not allowed to answer. So think about that. Think about that."
That sure doesn't sound like the type of thing you'd say if your character is not villainous. And more recently, on the red carpet of the SAG Awards, Odenkirk said he got in trouble for those earlier comments. So it appears that with this movie, we have a villain who is an ally to superheroes on the surface, but will eventually reveal darker intention — and he's voiced by one of the great actors on television right now.
Next: Outside of Odenkirk, the cast is made up of these stellar actors. 
5. The rest of the main cast is fantastic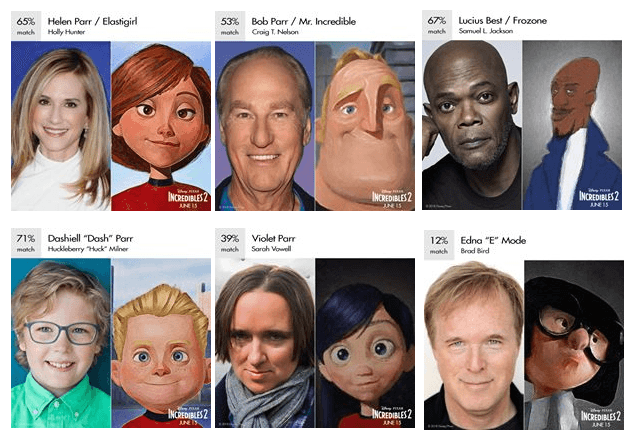 Bob Odenkirk isn't the only member of the cast who conjures up excitement for the film. The majority of the lead actors from the original are back, i.e. Holly Hunter, Craig T. Nelson, Sarah Vowell, and Samuel L. Jackson, although Dash has a new voice actor: Huck Milner.
But in addition to that, Catherine Keener, Jonathan Banks, Sophia Bush, and Isabella Rossellini have also joined the cast. Catherine Keener will play Evelyn Deavor, the sister of Bob Odenkirk's character who heads the same telecommunications company. Meanwhile, Jonathan Banks will play Rick Dicker, a government agent who helps the Parr family stay undercover; this character appeared in the original but was voiced by Bud Luckey.
As for Sophia Bush, she will voice Voyd, a fan of Elastigirl who has the power to create voids that make objects disappear and reappear and who wants to be a superhero herself. Finally, Isabella Rossellini lends her voice to the character of an ambassador who wants to make being a superhero legal.
Next: These comments from direct Brad Bird promise a great film. 
6. Bird suggests his idea for the sequel is just as good or better than the original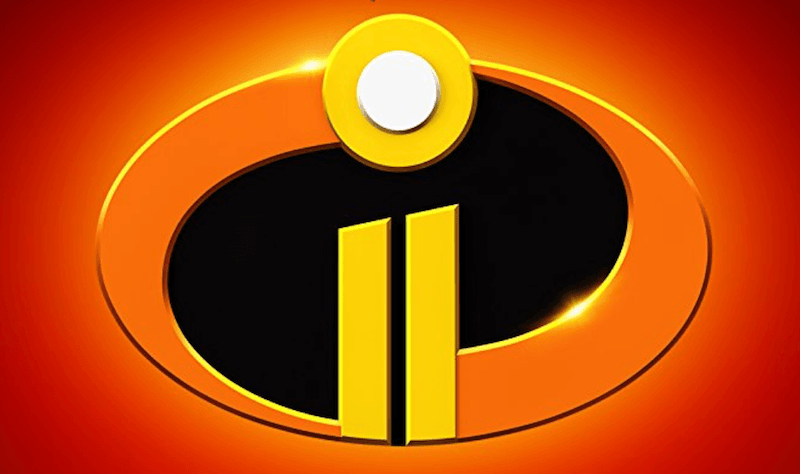 It would be a travesty if Pixar were to make an Incredibles sequel without Bird. After all, Bird wrote and directed the first film, and he also voiced Edna Mode.
Luckily, though, Bird is back for Incredibles 2. He will again both write and direct the movie. Bird also directed Pixar's Ratatouille. This will be his return to animation after directing Mission: Impossible – Ghost Protocol and Tomorrowland. Replacing the director for a sequel is often a fatal mistake; with Monsters University, the original director, Andrew Stanton, did not return, and the movie turned out to be inferior to the original. So the fact that Bird is back is a great sign.
Before the project was officially announced, Bird said that he would only do Incredibles 2 if he came up with an idea that was as good or better than the first one. So the fact that he's returning must mean he came up with that idea.
Oh, and thankfully, Bird will also be voicing Edna Mode again.
Next: Why Pixar topping the original Incredibles wouldn't be surprising.
7. Pixar has proven it can make great sequels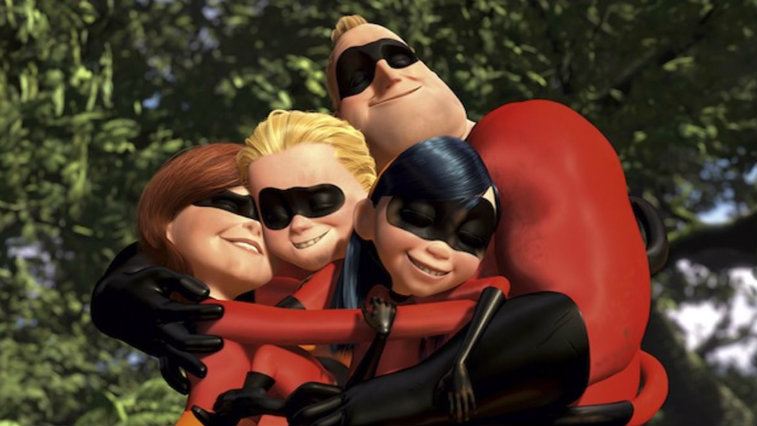 Of course, we already know that Pixar is fully capable of making sequels that are better than the previous entries. After all, Toy Story 2 is superior to the first one, and Toy Story 3 is arguably the best of the whole series.
Why is it that those movies worked so well? Part of it was that Toy Story was not a closed book, and there was room for more story at the end; the same is true of Toy Story 2, which was a slightly more conclusive ending, but still did not resolve the toys' anxiety that Andy would outgrow them.
The lesser Pixar sequels were movies that never needed to exist and had nothing interesting to say. In the case of Monsters University, the original movie was so final that the next one had to be a prequel. But like with Pixar's only great sequels, Incredibles 2 is a follow-up to a movie that truly deserves one.
The Toy Story movies also took the characters in new, interesting directions, rather than essentially repeating the same story or explaining an element of their backstory that didn't need to be explained. Plus, Toy Story 2 maintained John Lasseter as the director, just as Incredibles 2 is maintaining Bird.
Next: The trailer has us convinced.
8. This trailer is dynamite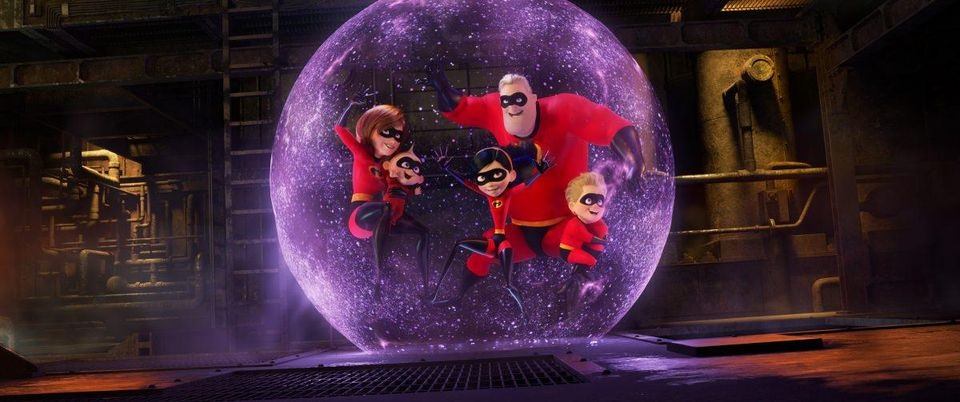 On April 13, 2018, we got our first full-length trailer for the film. And it proves that our faith was justified.
As previously reported, the trailer sees Elastigirl return to work as a superhero, answering to Winston Deavor, who wants to "bring Supers back into the sunlight." Mr. Incredible is now Mr. Stay-at-Home-Dad, dealing with the trails of arithmetic, adolescence, and an adventurous, ever-changing baby Jack-Jack. But it looks like the whole family will need to team up when the Screen Slider appears.
For all these reasons, Incredibles 2 has all the makings of one of Pixar's best sequels yet, and potentially it's very best ever.
Additional reporting by Becca Bleznak.
Check out The Cheat Sheet on Facebook!