'Independence Day: Resurgence' Director Reveals the Real Reason Why the Movie Failed
Sequels that come out long after the previous film always run the risk of missing their window. Take, for instance, Zombieland: Double Tap, which surprisingly has performed well despite being released a decade after its predecessor. Then, on the other side, there's Independence Day: Resurgence.
The film hit theaters in summer 2016, two decades after the first one emerged as the biggest film of the year. Despite inflation, Resurgence made roughly one-third of the domestic box office and less than half worldwide. Now Roland Emmerich — who directed both films — has finally addressed how the sequel went awry.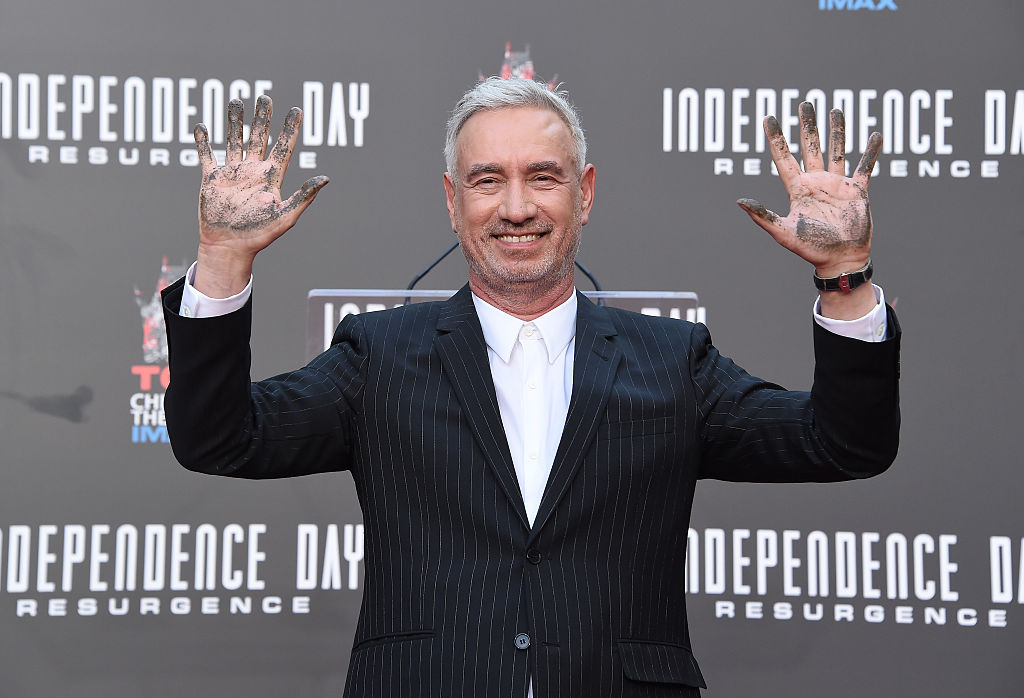 Why was 'Independence Day: Resurgence' such a disappointment?
In an interview with Yahoo!, Emmerich pinpointed the precise reason why Resurgence fell apart.
"I just wanted to make a movie exactly like the first, but then in the middle of production Will [Smith] opted out because he wanted to do Suicide Squad," the director said.
Will Smith's involvement in the Independence Day sequel always did seem like a big factor in how well it would play with audiences. His character, Captain Steven Hiller, was one of the most memorable parts of the film. Plus, the role helped catapult Smith to superstardom.
Nevertheless, Emmerich regrets that he didn't note the writing on the wall right then and there.
"I should have stopped making the movie because we had a much better script [that included Smith's character]," he said. "After, I had to, really fast, cobble another script together. And I should have just said 'no,' because all of a sudden, I was making something I criticized myself: a sequel."
One can hardly blame Independence Day: Resurgence from trying to cash in on nostalgia. After all, just the previous year, films like Star Wars: The Force Awakens, Mad Max: Fury Road, and Jurassic World resurrected long-dormant franchises. And all of those films became huge box office success stories.
Will Smith's history with sequels
We'll never know whether Independence Day: Resurgence would have been a better film with Smith in the mix. Several other original cast members — such as Jeff Goldblum and Bill Pullman — did reprise their roles, to little avail. So it's easy to imagine Resurgence was always destined to fail either way.
That being said, Smith certainly hasn't proven himself necessarily opposed to sequels. Throughout his career, he has appeared in three Men in Black films and is gearing up for his third Bad Boys next year. But these two appear to be the exceptions rather than the rule.
Smith isn't even returning for James Gunn's The Suicide Squad. Reportedly, this is due to scheduling. Yet, given Smith's proven hesitation with sequels, we wouldn't be surprised if that's not the only reason he opted out.
Roland Emmerich's new movie, 'Midway'
While he may attribute Smith's absence to his last film's failure, Emmerich is moving forward with a new project. Midway arrives in theaters on November 8, 2019 and covers the pivotal World War II battle. The film features an ensemble cast that includes Ed Skrein, Patrick Wilson, Luke Evans, and Woody Harrelson.
Emmerich may be known for disaster epics like Independence Day, The Day After Tomorrow, and 2012. But his career is just as filled with historical dramas. Previously, the director made the Mel Gibson film The Patriot, period piece Anonymous, and civil rights-driven Stonewall.
We'll find out soon whether audiences flock to Midway or continue to throw their money to the Clown Prince of Crime. In any case, at least Emmerich's latest doesn't have the pressure to live up to decades of hype.