Indie band Council Says 'Get Numb' Addresses Depression and Anxiety Head-On
Council's new single, "Get Numb" addresses the stress and anxiety most people are feeling amid the pandemic.
The farmers turned indie-rock musicians recently shared the accompanying music video which is shot in the same vein as nearly all multi-media during the pandemic. It features the lyrics splashed onto a cool animated background.
The band, comprised of three brothers, Pat, Doug, and Andy Reeves recently shared with Showbiz Cheat Sheet about how they started in the industry, which was inspired mainly from wanting a better life. They looked to artists like The Who, Queen, and U2 to draw musical roots and drive them to create audio art they share today.
'Get Numb' wants people to know they aren't alone
The band shared that struggle is real and many people endure bouts of depression and anxiety. "We talked about writing a song that deals with our personal struggles of depression, anxiety, and when we started writing this track, from the first line on, we knew this was the song to do it on. Everyone can relate to that feeling of hollowness and emptiness and for so many, the solution is to numb the pain. For us, we are happy to let people know they are not alone in this struggle and we are proud it's turned into an anthem of hope for so many," the band shared in an email.
Making a video posed a challenge during the pandemic but the band turned to its artistic roots. "We wanted the lyric video to convey the struggles associated with mental health like addiction, depression, suicidal thoughts, and anxiety."
RELATED: Pearl Jam's Vision of Earth in Pain Comes to Life in 'Retrograde'
Also, "We wanted it to be dark and cool and visually keep your attention. We worked with Tamara Stampone, who did a great job of incorporating feeling into the stop motion on the video. Ultimately, as an artist, you want people to relate and feel something when they listen to your music or watch a video."
Council discusses how music will continue during the pandemic
Concerts are canceled until it is deemed safe to gather again. So many musicians are having to find creative ways to bring listeners together.
"Of course, like everyone, the pandemic has affected our daily lives and plans we had for 2020. We had songs that were going to be used in March Madness and other sporting events and just like that the opportunity was gone. Our ability to make a video for this song was even affected."
"We changed course and did a lyric video because we felt we still needed something visually for the listener to be able to connect with. Adapting became reality. We changed course and now do live streaming shows for our fans as well as companies like BOSE. It's been a blessing in the fact we have been closer to our fans and can provide far more tailored content than we traditionally would."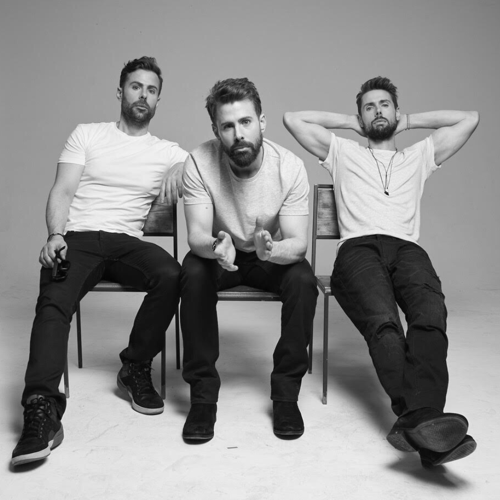 RELATED: Harry Styles Can Now Read You To Sleep With This Meditation App
Adding, "The music industry, like the artists, are adapting. They have started figuring out ways to perform for their fans over live stream and monetize it. The industry has been forced to figure out clever ways to get more intimate with fans and this will continue. The virus has forever changed the industry. Easier access to artists, live streaming, intimate peaks into an artist's life will not go away. It will just add to the fan experience and create more opportunity for those artists that are on the frontlines of this new way of reaching fans."