Infamous 'Bachelor' Villain Vienna Girardi Gives Advice To Other Women Wanting To Go On The Show
Veteran 'Bachelor' villain Vienna Girardi doesn't think women should go on the show until they're 28.
Vienna Girardi competed for Jake Pavelka's heart on The Bachelor 10 years ago. She was awarded Pavelka's final rose, but the two had an uncomfortable, public breakup a few months after their engagement.
Girardi was very much painted as the villain of Pavelka's season. So it was surprising to much of Bachelor Nation when the two ended up together.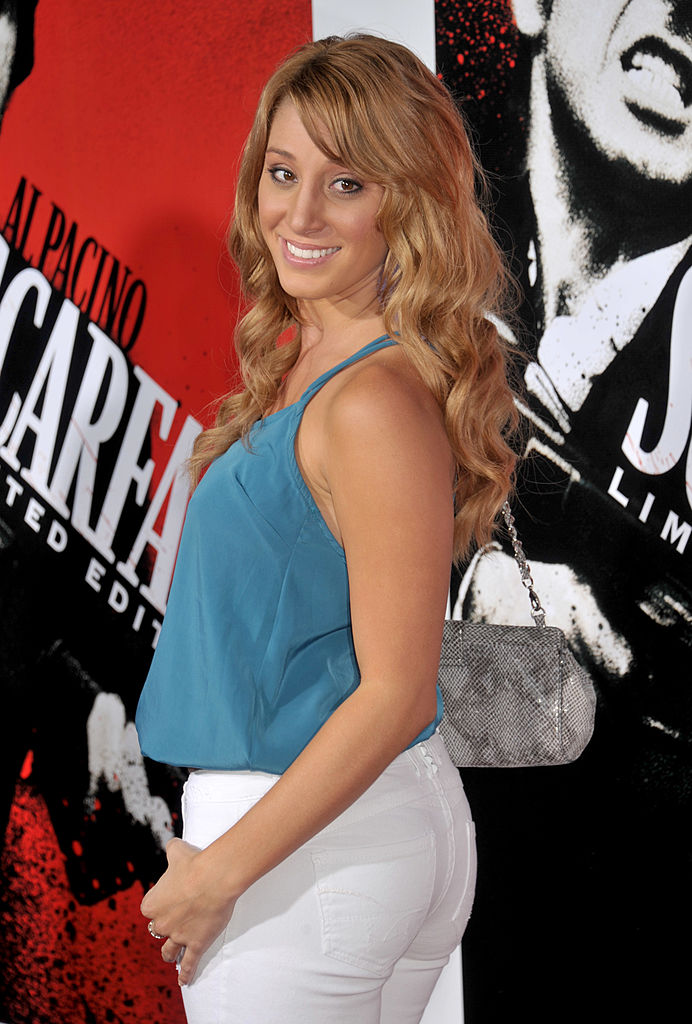 Why Vienna Girardi believes she was Jake Pavelka's 'Bachelor' season villain
"I'm just someone that tells the truth sometimes a little too much," she recently told Entertainment Tonight. "I'm the girlfriend you want in your corner, I'm not going to lie. I grew up around a lot of guys. I wasn't the girly girl I don't know how to sugar coat things; I don't know how to be that Miss Proper."
Additionally, Girardi says Pavelka's runner-up, Tenley Molzahn, was "sweet and innocent," so it just made sense that she was the villain.
Vienna Girardi reflects on her breakup with Jake Pavelka
Girardi suffered through a tough breakup with Pavelka.  
"It made me strong, really strong," she said. "Going through what I went through at such a young age… it has made me have a very tough skin and backbone."
Though it was an extremely difficult time for Girardi, and she accused Pavelka of being a "fame whore" in their heated breakup, she is glad The Bachelor audience got to see another side of her during the tense televised segment.
"People really got to see who I was, not just how I was portrayed," she said.
She says she and Pavelka haven't spoken for 10 years, but she's not holding a grudge. Today, she's in a happy relationship.
Vienna Girardi's avice to women who are thinking of going on 'The Bachelor'
Girardi also told ET that she probably shouldn't have ever gone on The Bachelor. She says she was too young (22), and didn't have any idea what she was getting herself into.
"I [should have at least] waited until I was a little bit older," she said, advising that women don't go on the show until they're at least 28. 
"I feel like as a woman, 28 was the age where you've kind of got your career going on, you kind of figured out who you are. You know what you want in a marriage, in a relationship, and you're kind of ready to settle down," she said. "I think our early 20s is a little too soon for most people, so I would've waited."
Girardi says she had a hard time being the youngest on her season.
"I kind of got the bad end of the being the youngest, because the girls kind of shamed me for being the young one on the show. I got hated on by the girls because I was the young college girl, so it kind of was a catch-22 there," she said. "If you're young, I would say wait and probably watch the show first before you go on it. Study a little bit. I should have done that too."
"I had actually never even watched the show, so I had no clue what I was getting into when I went on," she continued. 
She's been through a lot in the past 10 years.
"I don't know if [my 22-year-old self] would have believed everything I have gone through in the last 10 years," she said. "It's been quite an adventure. I've done a lot."
Read more: Former Bachelor Colton Underwood Admits He's Been 'Petty' Lately