Infamous Hollywood Feuds Between Co-Stars
Hollywood has its fair share of drama, both on screen and off. While actors spend a lot of time together on set while filming a particular movie, that doesn't exactly ensure that they're bound to get along.
Here are 15 pairs of Hollywood co-stars that didn't get along in real life.
1. Rachel McAdams and Ryan Gosling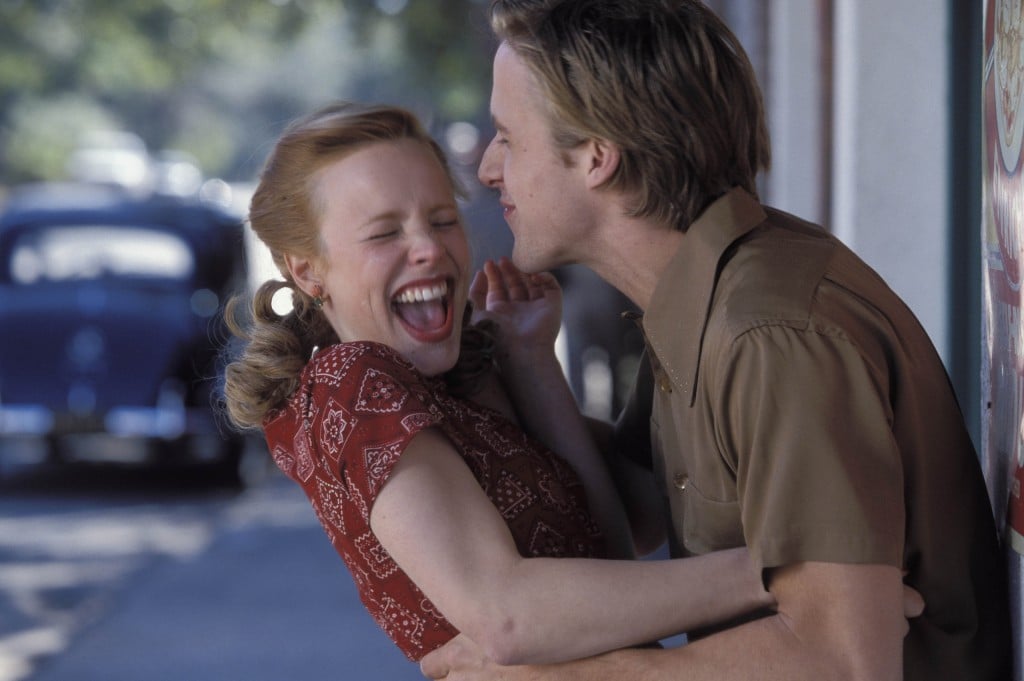 Together, they might have made one of the most beloved and iconic love stories in recent history, but the once real-life couple didn't always have such great chemistry. On the 10th anniversary of The Notebook, director Nick Cassavetes revealed that the two didn't get along on set, with their relationship becoming so tumultuous at one point that Ryan Gosling asked to have Rachel McAdams removed from the set.
He told VH1:
They were really not getting along one day on set. Really not. And Ryan came to me, and there's 150 people standing in this big scene, and he says, "Nick come here." And he's doing a scene with Rachel and he says, "Would you take her out of here and bring in another actress to read off camera with me?" I said, "What?" He says, "I can't. I can't do it with her. I'm just not getting anything from this."
The two ended up going into a room with a producer and had it out, leading to (mostly) smooth sailing for the rest of the film. They must have eventually worked things out, as the two dated off screen from mid-2005 to mid-2007.
2. Kim Cattrall and Sarah Jessica Parker
It was a long-standing rumor while Sex and the City was still airing that both of these actresses did not get along, despite their great on-screen chemistry. Apparently, the two would ignore each other any time they weren't filming scenes for the show.
Since the franchise had ended, both have chalked up any tension between them to exhausting days on set. In an interview with Marie Claire magazine, Parker blamed long work days as the source of their arguments and even claimed that, "I don't have any regrets about how I've treated people."
3. Bette Davis and Joan Crawford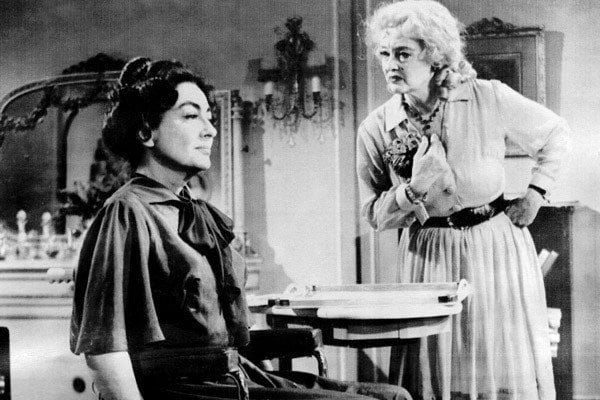 These two made for one of the most legendary Hollywood rivalries ever. Some reports suggest the feud first started after Joan Crawford, who was bisexual, hit on Bette Davis, who rebuffed her advances. Whatever the case, the stars appeared in 1962's Whatever Happened to Baby Jane? even though their hatred for each other was widely known. The movie did so well that the two attempted to reunite later in Hush…Hush, Sweet Charlotte. Unfortunately, Crawford ended up quitting after just a few days of filming.
Their feud was so dramatic that it was the subject of a play called Bette and Joan written by British writer Malcolm McKay in 2011 and Feud, a Ryan Murphy show that premiered on FX in 2017.
4. Bill Murray and Lucy Liu
You might be wondering, "Who in the world doesn't get along with Bill Murray?" Lucy Liu, that's who, and it sounds like it might be for good reason. According to reports, Murray insulted the actress on set, actually stopping a scene to point to Drew Barrymore, Cameron Diaz, and Liu and remarking (in that order): "I get why you're here, and you've got talent … but what in the hell are you doing here. You can't act!" Ouch. Liu responded by trying to punch Murray and the two eventually had to be separated into different corners of the room.
Due to their feud, Murray refused to take part in the sequel. Bernie Mac ended up taking over the role.
5. Claire Danes and Leonardo DiCaprio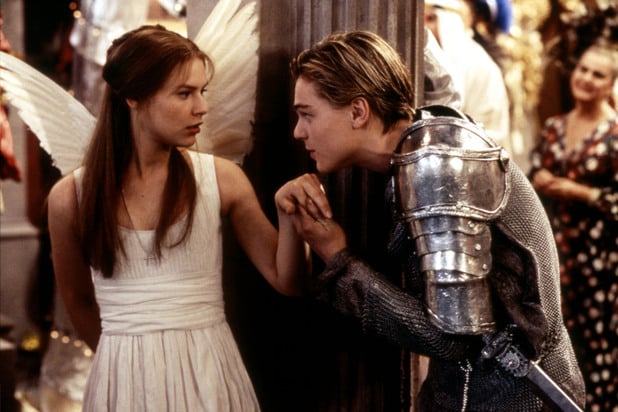 Claire Danes and Leonardo DiCaprio brought Shakespeare to the big screen in Baz Luhrmann's 1996 film adaptation, Romeo + Juliet. But the young, on-screen lovers didn't have as much affection for each other in real life. Danes reportedly found DiCaprio, an apparently avid prankster on set, immature and childish and actively ignored him. Meanwhile, DiCaprio allegedly found Danes too uptight. This constant clash in personalities meant that the two rarely spent time together off set.
They almost ended up working together again on the movie J. Edgar, when Danes was up for the part of DiCaprio's secretary. She ended up turning it down for her lead role in Homeland. Wise choice!
6. Julia Roberts and Nick Nolte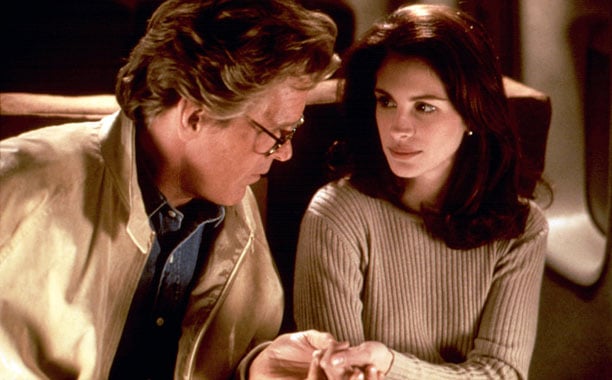 Julia Roberts and Nick Nolte may have played a couple in the 1994 rom-com, I Love Trouble, but the only sparks that were flying in real life were the angry kind. Rumors of discontent began circulating before the movie even aired, claiming that Roberts didn't like Nolte's chauvinistic attitude and often derided it. Meanwhile, Nolte would allegedly purposely agitate her. So much for keeping things professional! It got so bad that the two ended up working more with stand-ins than with each other.
Their feud continued well after the movie was over. In 2003, Roberts called Nolte a "disgusting human being," to which he responded, "It's not nice to call someone 'disgusting.' But she's not a nice person. Everyone knows that."
It's now been over two decades since the movie, so maybe they've let it go … or not.
7. Kenny Baker and Anthony Daniels
R2-D2 and C-3PO might be close characters on screen, but the Star Wars actors behind them couldn't be more distant in real life. The feud reportedly first started when Kenny Baker attempted to say hello to Anthony Daniels one morning and Daniels turned his back on him, saying he was in the middle of another conversation.
"I was blazing with rage. It was the rudest thing anyone had ever done to me. I was furious. It was unbelievable," Daniels said of the encounter, per Hollywood.com. Not to mention their robotic costumes didn't exactly lend themselves to conversation.
8. Tyrese Gibson and James Franco
James Franco and Tyrese Gibson worked together on the film Annapolis, which isn't exactly one of the most memorable films of either actor's career. But apparently, the memory of working together is still vivid enough that Gibson felt the need to comment on it during a Playboy interview in 2007. "I never want to work with him again, and I'm sure he feels the same way. It felt very personal," he said.
Franco responded to this statements during an interview with Complex magazine, insisting that he had nothing personal against Gibson. "We've made up, or I tried to make up with him. Maybe I was too into that role. I don't try to be mean to anybody on a movie," he said.
9.
Debra Winger and Shirley MacLaine
Both actresses have reputations for being difficult, but their behavior during the production of the beloved, Oscar-winning drama, Terms of Endearment, was notoriously bad. They reportedly hated each other so much that they got into physical altercations. Reports at the time blamed Debra Winger's erratic behavior — which apparently included her lifting her skirt and breaking wind at Shirley MacLaine — on her alleged cocaine use.
Adding fuel to the fire? Both were nominated for an Oscar for Best Actress (MacLaine won, leaving Winger not so happy).
10. Jamie Foxx and LL Cool J
Jamie Foxx and LL Cool J's fighting on the set of 1999's Any Given Sunday got so out of hand at one point that the Miami-Dade County Police had to get involved. The actors exchanged blows at Miami's Pro Player Stadium while filming a scene.
The two have seemed to put aside their differences since then, with Foxx appearing on LL's Todd Smith LP. The duo also performed together at the Hot 97 Summer Jam in 2006. "When you're grown, you don't really have time for all that [beefing]," Foxx said of their past feud. "When you're young, it's cool to have your emotions on your chest. But we're grown now."
11. Will Smith and Janet Hubert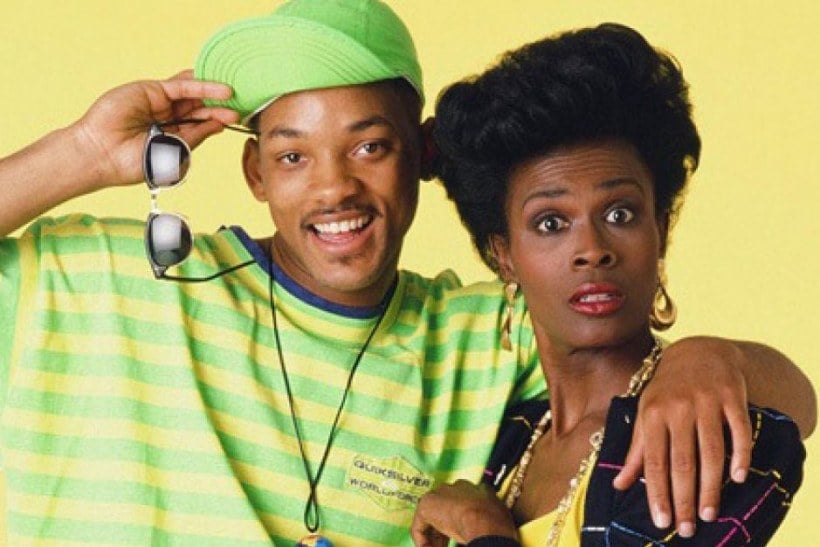 Janet Hubert brought her long-standing feud with her The Fresh Prince of Bel-Air co-star Will Smith, back into the spotlight in a viral January 2016 video. In the clip, she claimed that Smith refused to help her and other co-stars negotiate for a pay raise during her time on the show. The ensuing tension reportedly resulted in Hubert leaving the sitcom in 1993, after three seasons.
The two traded insults in the years after Hubert's exit, with Smith once quoted as saying, "I can say straight up that Janet Hubert wanted the show to be The Aunt Viv of Bel Air Show."
Daphne Maxwell Reid took over the role of Aunt Viv for The Fresh Prince's final three seasons.

12. Charlie Sheen and Selma Blair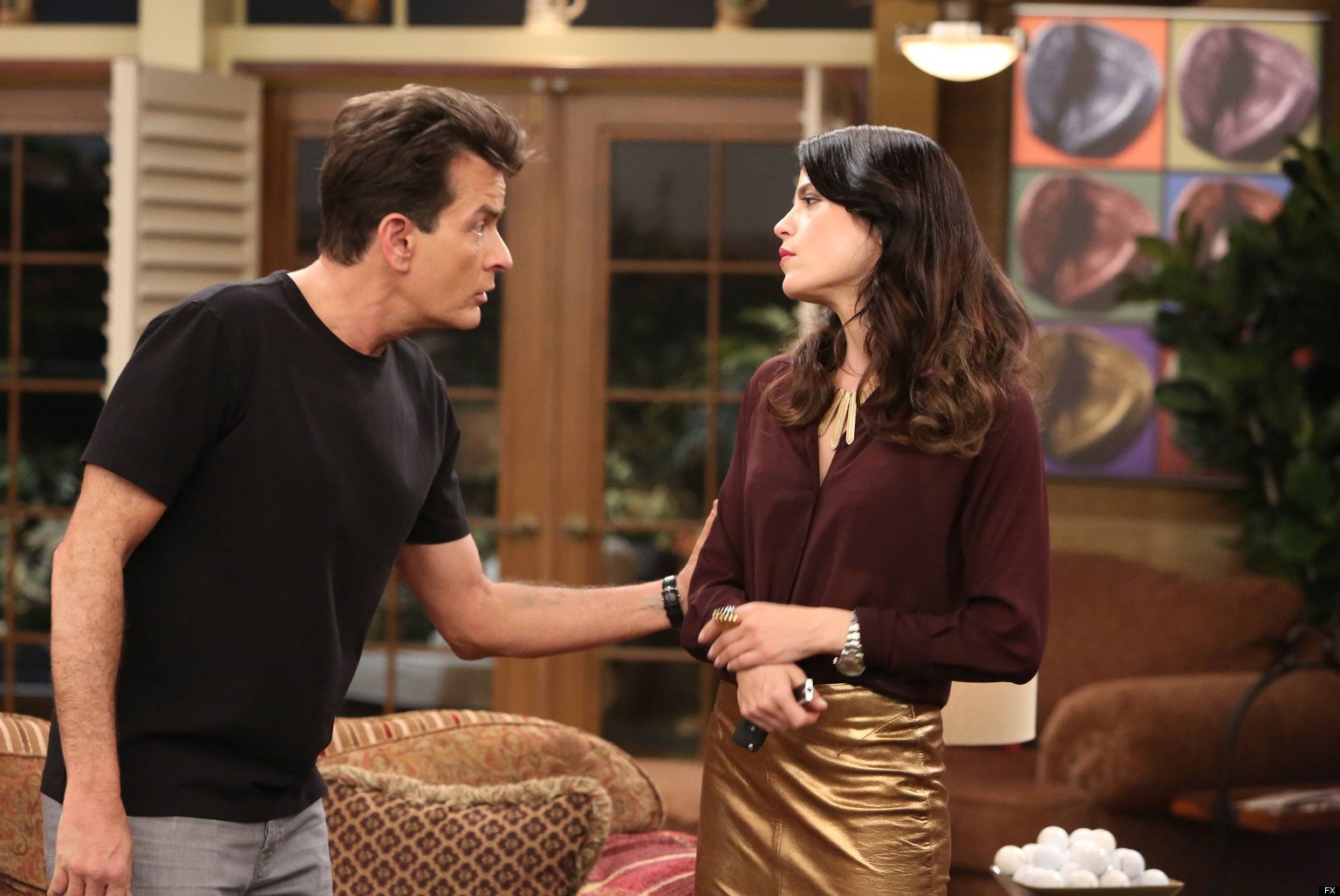 Selma Blair played Charlie Sheen's girlfriend Kate Wales on the FX comedy, Anger Management, for two seasons before getting fired in June 2013. Sheen reportedly kicked Blair off the sitcom after she complained about the star's work ethic (or lack thereof) to the show's producers.
According to Deadline, the actor fired Blair in an expletives-filled text. Blair later retaliated by threatening to sue him with a $1.2 million lawsuit.
Laura Bell Bundy replaced Blair as the new female lead of the show in August 2013.
13. Channing Tatum and Alex Pettyfer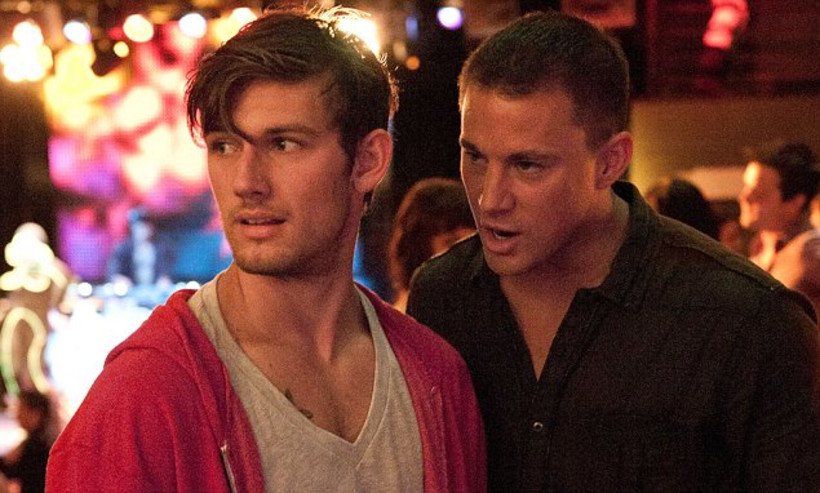 Channing Tatum and Alex Pettyfer played good friends in 2012's Magic Mike, but the two weren't as close in real life. Tatum apparently didn't like Pettyfer's bad attitude on set, and the bad blood only intensified after Pettyfer reportedly failed to pay rent to a friend of Tatum's, whose apartment he was staying in at the time.
Pettyfer himself spoke out about the on-set problems in 2015, taking his fair share of the blame for the feud. "It's true. Channing Tatum does not like me — and for many reasons [and] many being my own fault," he said.
14. Shannen Doherty and Jennie Garth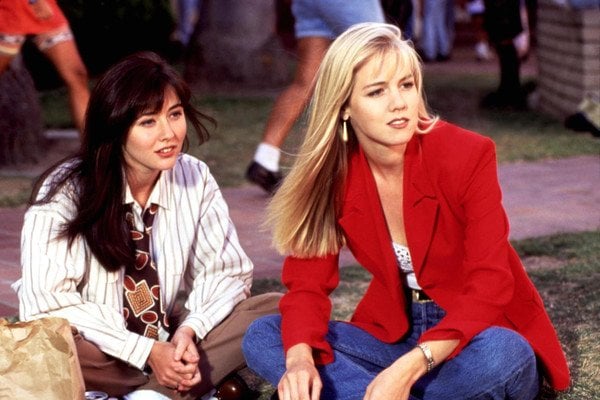 Jennie Garth got real about the long-standing feud between her and her Beverly Hills, 90210 co-star Shannen Doherty in 2014. In an interview with E! News, the actress not only confirmed that rumors of the on-set fighting were true, but also divulged that the tension was just as bad as you may have imagined.
"There were times when we loved each other and there were times when we wanted to claw each other's eyes out," she told E! News. Luckily, things seem to have turned around for the two, with Garth saying they get along much better now as adults.
15. Stana Katic and Nathan Fillion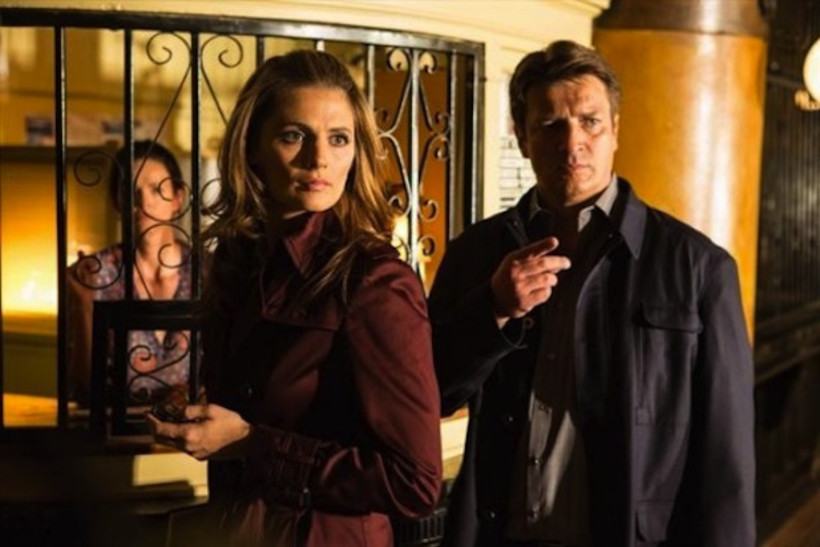 Fans of ABC's popular series, Castle, were left shocked when it was announced that Stana Katic would be leaving the show in 2016, following the end of Season 8. The news was quickly followed up with multiple reports of behind-the-scenes tension between her and co-star Nathan Fillion.
Us Weekly reported that the two actors couldn't stand each other and never talked off set, with Katic even once reduced to tears over the friction. In the end, the show didn't end up moving forward without Katic and was canceled after Season 8.
Check out The Cheat Sheet on Facebook!