Insane Times Celebrities Got Into Fistfights On Set
Celebrities have gotten into fights in some weird places. There have been many musicians who got into brawls in elevators, award shows, and clubs. But actors often throw punches at work and on set.
Celebrities often don't get along with their co-stars and directors. Sometimes that ends up with people swinging. But other times things start out innocently with filming a physical scene before things take a turn.
So which celebrities didn't get along while working? Here are 15 insane times celebrities got into fistfights on set.
1. Steven Seagal and John Leguizamo in Executive Decision
The two worked together on an action movie together but things took a turn when Steven Seagal wanted to call the shots on set. John Leguizamo talked about being allegedly attacked by the action star on set with the A.V. Club:
And we start rehearsing and he came in and was like, [low, breathy voice] 'I'm in command. What I say is law.' So I started, like, [snorts]. I mean, who the f*ck talks like that? Who comes into rehearsal and says that sh*t? So I started laughing and he slammed me with an aikido elbow against a brick wall and knocked all the air out of me. I dropped to the ground, and all I could say was, [gasping] 'Why? Why?' I really wanted to say that he runs like a b*tch and has no hair, but I was afraid. [Laughs.]
Next: These two actors fought on the set of this '80s movie.

2. Rob Lowe and Tom Cruise in The Outsiders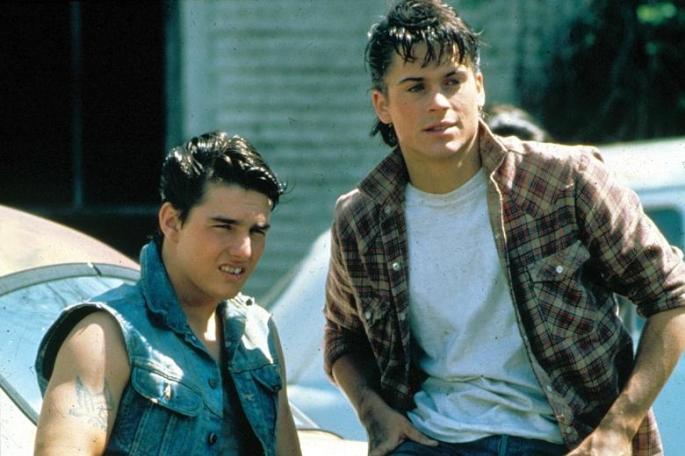 Rob Lowe admitted that there was a brawl on the set of the '80s movie. "We all beat the living sh*t out of one another," he said according to The Independent. "We really did. I got one clean shot on Tom, and Tom is such a competitive lunatic — which is what I love about him — but the next thing you know he's ready to kill me!"
Next: These two actors had to be pulled off of each other.

3. Shia LaBeouf and Tom Hardy in Lawless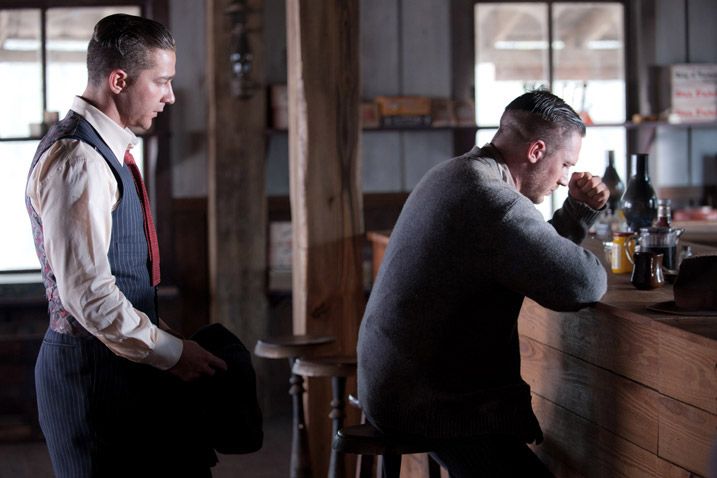 Shia LaBeouf has been in the news often for different scandals — one of which was getting into a fight with his Lawless co-star. "There was definitely a fight between them," admitted director John Hillcoat. "It escalated to the point where they had to both be restrained."
Tom Hardy also claimed that he was knocked out by LaBeouf, but Hillcoat said that wasn't true. "But I was very pleased to hear it didn't go that way because I would hate to see the outcome," he continued.
Next: This movie star notably got into a fight with a director.

4. George Clooney and David O'Russell in Three Kings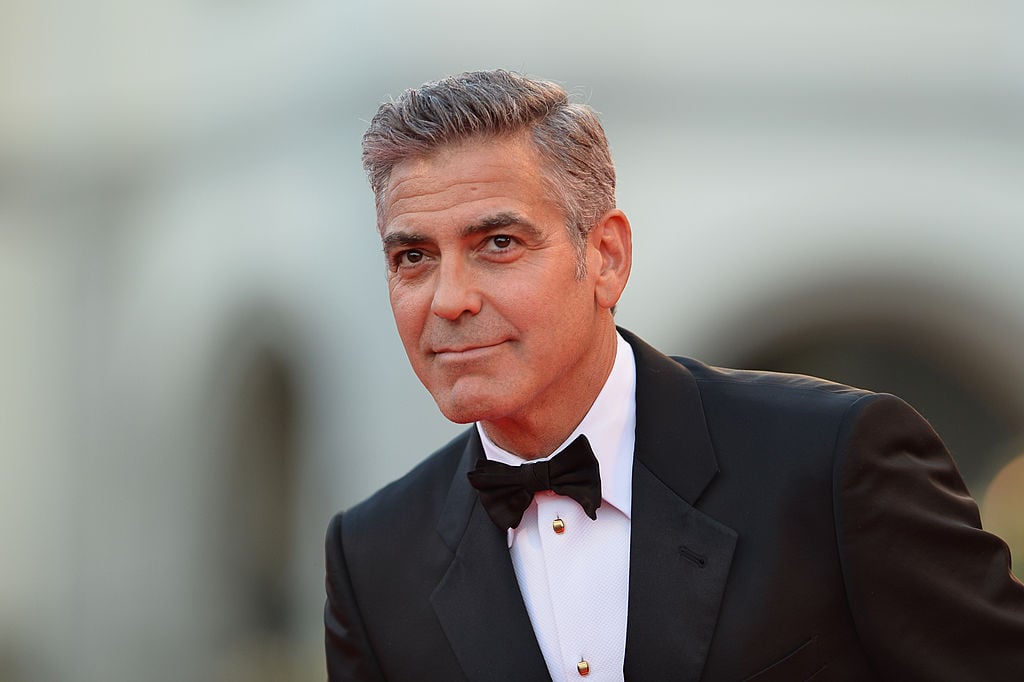 David O'Russell is known for being a bit of a tyrant on set as a director. Well, George Clooney reportedly wasn't going to stand by and watch the director tear down his fellow employees and stepped in.
However, Charles Roven said the time Clooney snapped was actually a misunderstanding.
Now we're shooting the climax of the movie. Helicopters, explosions, gunfire. It's chaos, madness. And George sees David talking to the extras' [assistant director], and it looks like he's yelling at him. But he's yelling to be heard. And George comes running over and goes, 'I told you, motherf***er, if you're going to pick on somebody, pick on me.' And David goes, 'Why don't you just f***ing remember your lines for once?' And boom! They grab each other, and they're tussling. And so I pulled George away. That was it.
Next: These two 'Saturday Night Live' alums got into a fight before the show.

5. Bill Murray and Chevy Chase on Saturday Night Live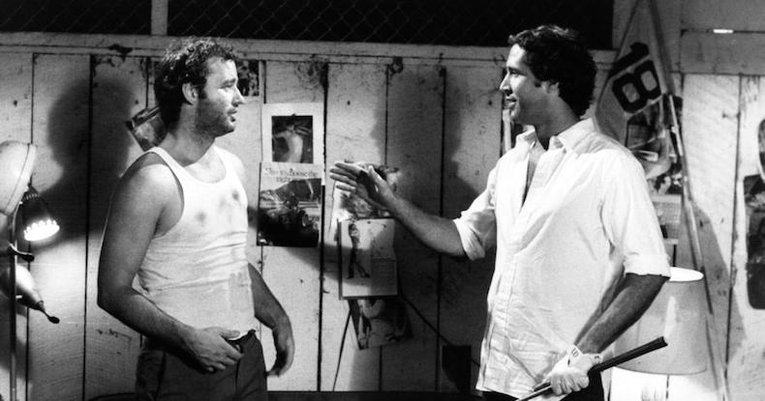 The two comedians are known to publicly not get along with other celebrities, so it makes sense that they also butted heads with each other. The two got into a brawl in Season 3 right before Chevy Chase did his monologue.
"It was really a Hollywood fight. Chevy is a big man, I'm not a small guy, and we were separated by my brother Brian [Doyle-Murray], who comes up to my chest," Bill Murray told Empire. "It was kind of a non-event. It was just the significance of it. It was an Oedipal thing, a rupture."
Next: Sylvester Stallone reportedly had to break up a fight on set.

6. Tony Bellew in Creed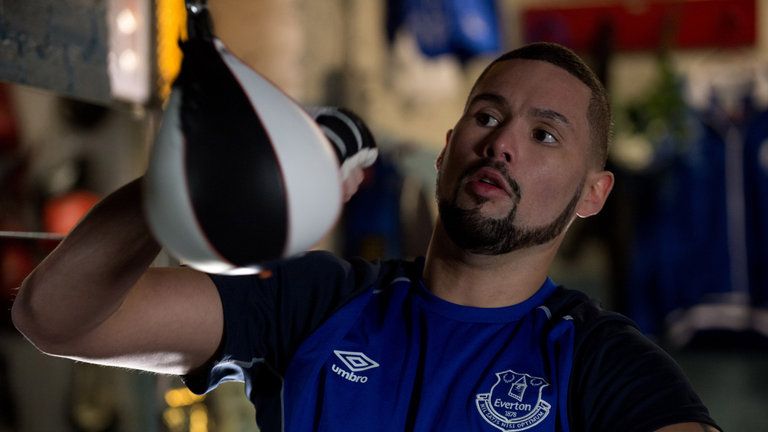 This is a report that has yet to be confirmed by anyone in the movie. But Tony Bellew reportedly got into a fight with an actor who was playing a corner coach in the movie. Sylvester Stallone reportedly had to break the whole thing up.
Yet none of the stars confirmed this, despite sources saying it happened.
Next: This full fight made it to the final cut of this movie.

7. Norman Mailer and Rip Torn in Maidstone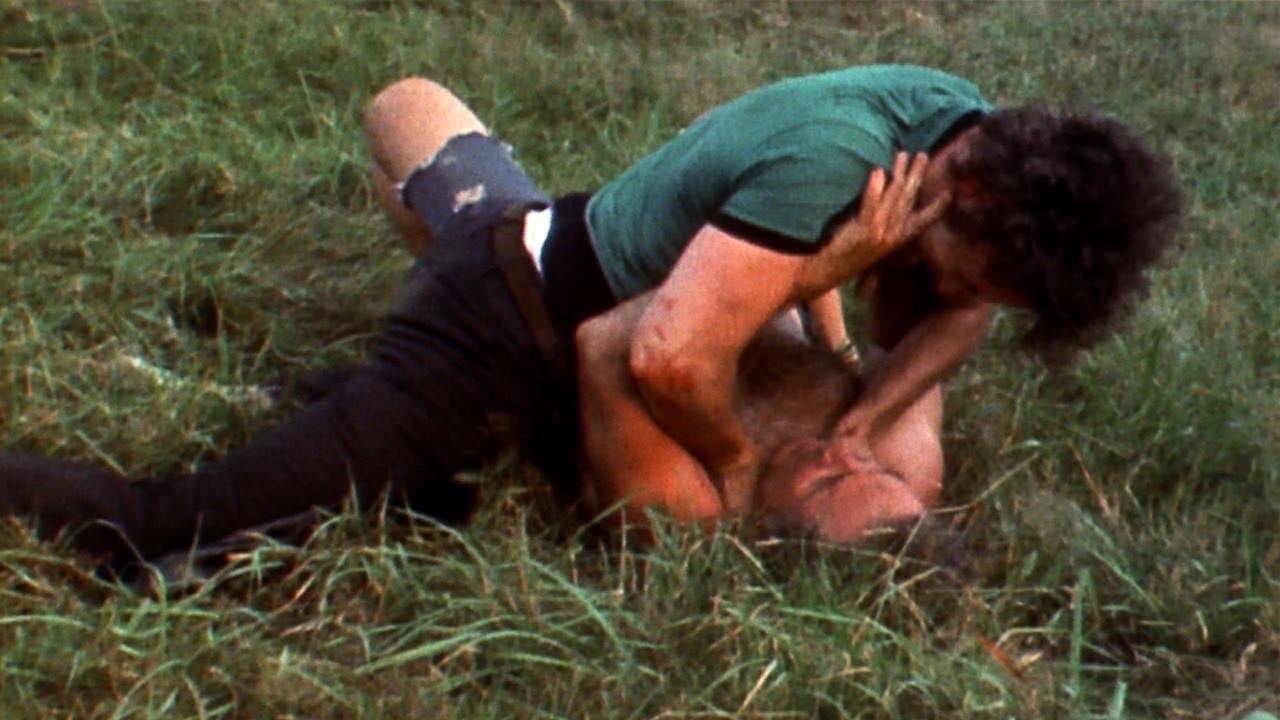 Norman Mailer not only starred in Maidstone, but he also "wrote" (although there was reportedly not a script) and directed it. How he approached directing the cast really made the set tense so when he filmed a physical scene things took a turn.
Rip Torn reportedly took his anger out on Mailer by attacking him with a hammer as his final act playing an assassin. The "scripted"  scene got heated, and Mailer fought back by biting Torn's ear.  The whole thing made it into the final cut.
Next: These two actors got too into filming their fight scene.

8. John Leguizamo and Bryan Cranston in The Infiltrator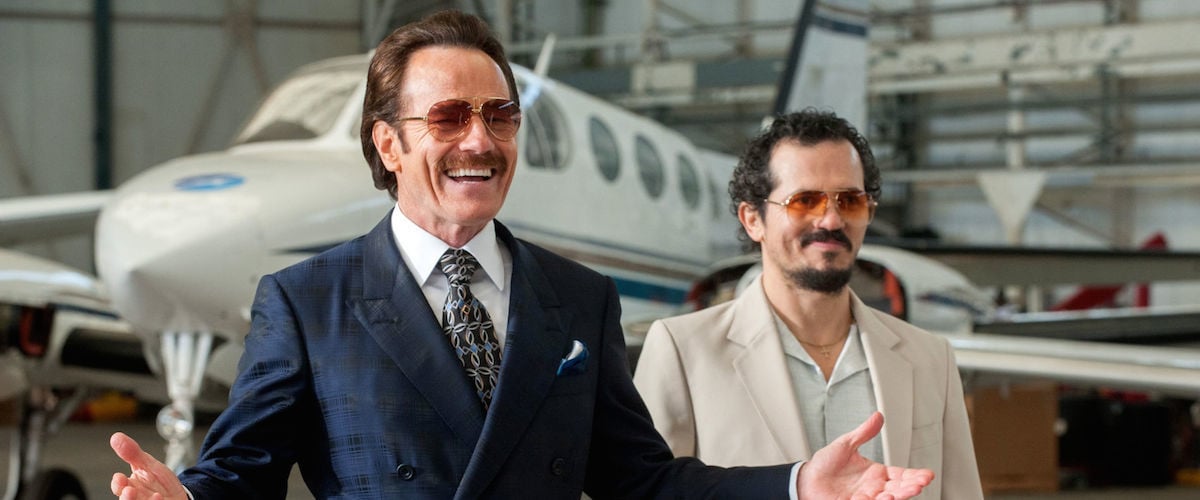 The two actors worked in a crime drama together. When things took a turn between their characters in one scene, things got rough.
"He rats me out," Leguizamo said according to NY Daily News. "And I have to lie my way out of it. And I tell them that he's a liar. And instead of shooting me, they shoot him, but the actor and I started getting into the scene too much, and started hitting each other. And pretty soon, we were fighting for real."
He then continued, "I was able to take him. I don't know why. I got a few extra years of street life."
Next: One actor was just too method for his co-star's liking.

9. Tyrese and James Franco in Annapolis
The two actors worked on the boxing movie together, and once again, things took a turn during a physical scene. This was mostly because the two approached acting very differently.
"James Franco is a Method actor," explained Tyrese to Elle. "I respect Method actors, but he never snapped out of character. Whenever we'd have to get in the ring for boxing scenes, and even during practice, the dude was full-on hitting me. I was always like, 'James, lighten up, man. We're just practicing.' He never lightened up."
Next: These two actresses might have gotten physical while playing mother and daughter.

10. Debra Winger and Shirley MacLaine in Terms of Endearment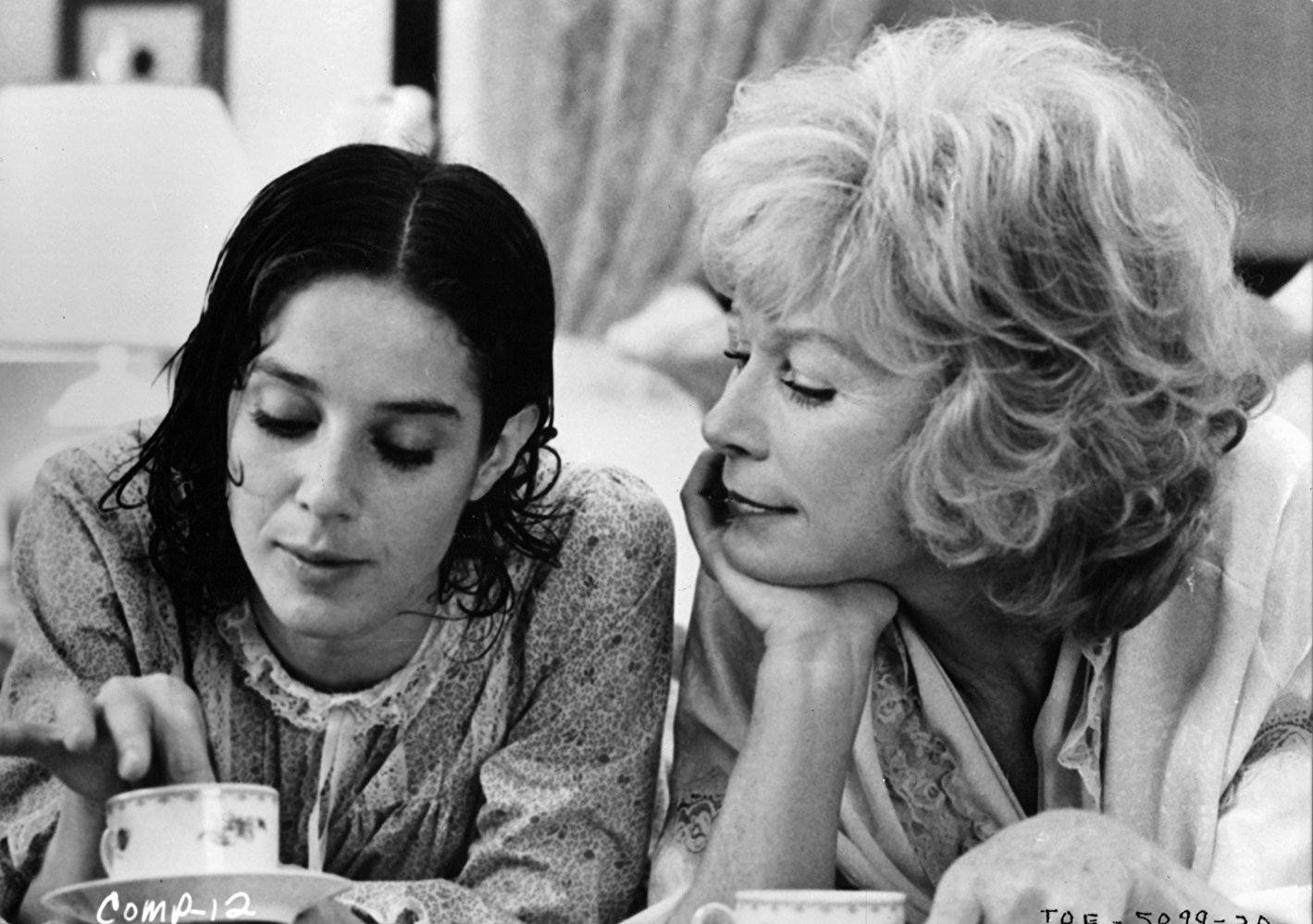 The actresses played mother and daughter in this movie who had a relationship full of conflict. They didn't exactly see eye to eye in real life either. Winger admitted that they played up some of the drama for publicity.
But when asked if they actually slugged each other, she answered: "Totally possible. Slug, no. There was no blood drawn. There might have been a scuffle. I don't remember. I mean, we were wild, you know? She's not a wilting violet. [laughter] She's tough, too."
Next: These two music artists got into a fight acting together.

11. LL Cool J and Jamie Foxx in Any Given Sunday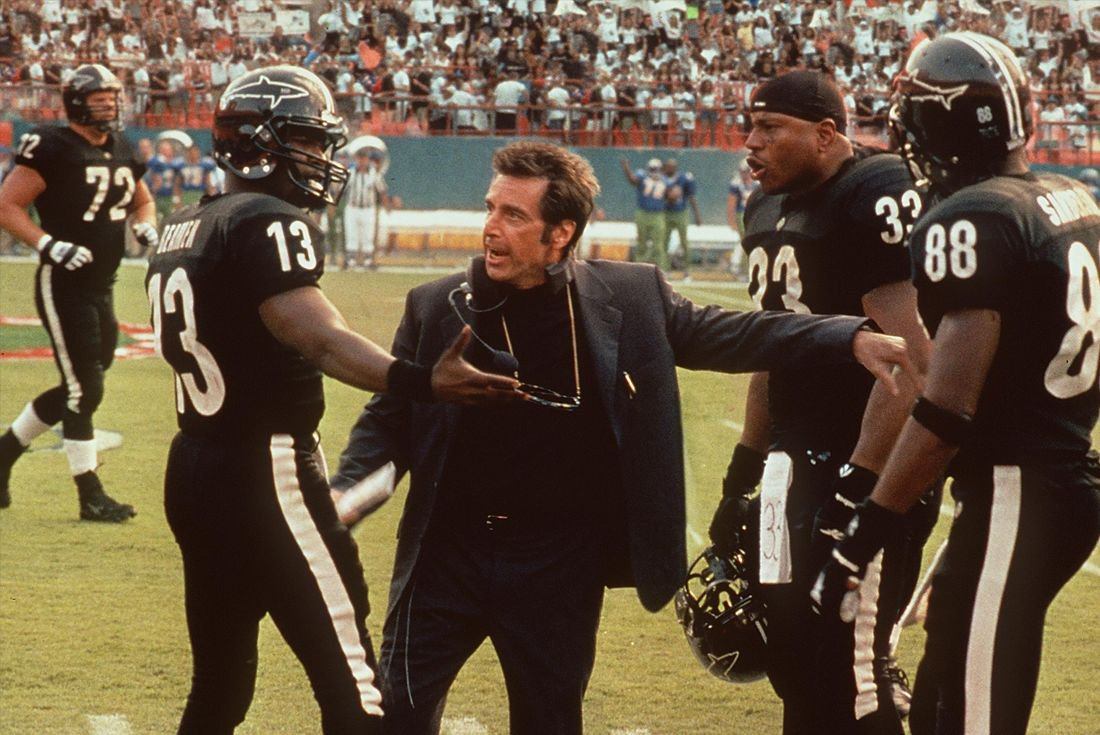 The actors played gladiators fighting to the death in this sports movie. LL Cool J and Jamie Foxx got too heated filming a scene as opposing football players. This was because Jamie Fox didn't like how rough LL Cool J was being.
"So, we did another take, and I was rough with him again," LL Cool J explained according to BET. "And, then, I don't know why, but he thought it was a good idea to punch me in my face. This wasn't scripted. I'ma keep it 100 with you. You want me to keep it 100 — I'm gonna keep it 100. He punched me in my face."
Next: This actor hit his co-star with a chair.

12. Richard Pryor and Yaphet Kotto in Blue Collar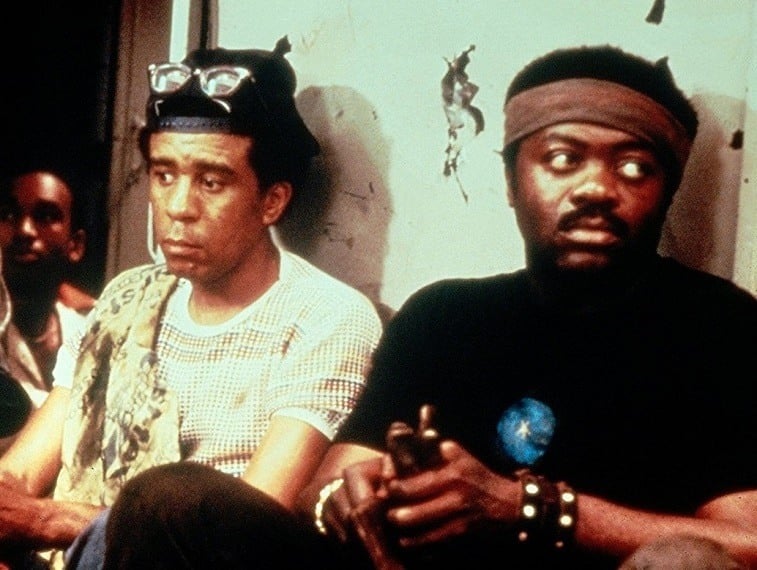 It seems like Richard Pryor didn't get along with most of his costars or director. He threw a chair at Yaphet Kotto because he felt upstaged by him.
The biggest offense is that he allegedly pulled a gun on the director, Paul Schrader ,because he didn't want to do any more takes.
Next: This isn't all Pryor reportedly did on set.

13. Richard Pryor and Harvey Keitel in Blue Collar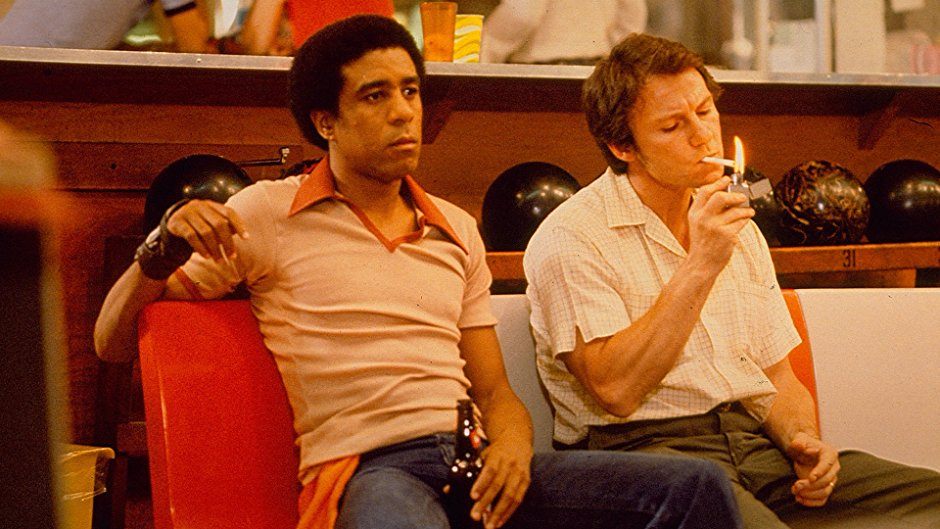 Again, Pryor's alleged actions affected a third person on the set of the crime movie. A lot of the actors on the cast didn't get along with each other, and that included Harvey Keitel. Pryor reportedly punched Keitel for some unknown reason.
Next: This young actor punched a movie star.

14. Brad Pitt and Shia LaBeouf in Fury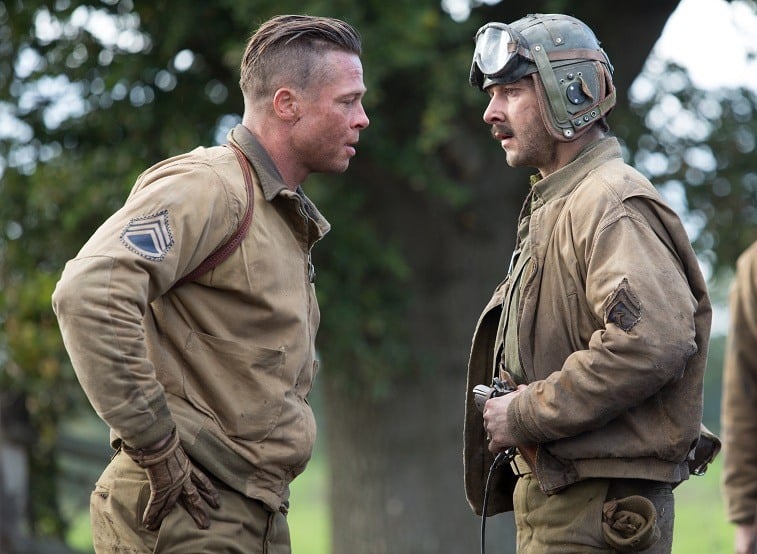 The two actually seemed to have gotten along on the set of the movie. But many of the stars had to fight each other to film scenes. LaBeouf just mustered up the courage to throw a punch at the movie's biggest star.
"None of us wanted to be the guy hit him really hard," LaBeouf admitted to Jimmy Kimmel. He did it anyway and claimed the whole thing was a bonding experience.
Next: The comedian almost got into a fight with an actress.

15. Bill Murray and Lucy Liu in Charlie's Angels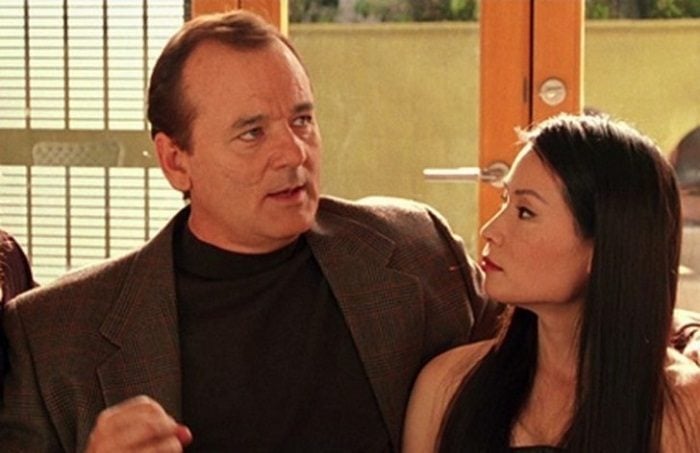 Once again, the comedian makes the list because he reportedly insulted Lucy Liu. He reportedly told she couldn't act and she allegedly responded by throwing punches, according to Entertainment Weekly. What does Murray have to say about it?
"Look, I will dismiss you completely if you are unprofessional and working with me…," he told Times. "When our relationship is professional, and you're not getting that done, forget it."
Follow Nicole Weaver on Twitter @nikkibernice
Read more: 10 of the Worst Musician Fights and Brawls
Check out Entertainment Cheat Sheet on Facebook!