Insane Ways Stephen King's New Horror Film 'It' Is More Nightmarish Than the Original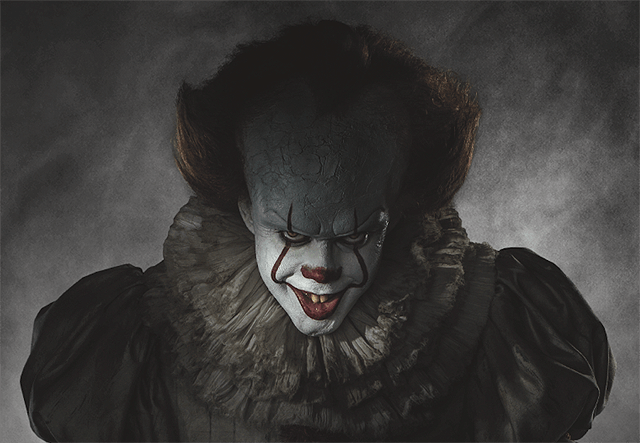 When Tim Curry stepped into Pennywise the Clown's shoes back in 1990 and brought Stephen King's 1986 novel, It, to the small screen, he helped ignite a fear of clowns that swept an entire generation. The expansive, 1,200-page book follows the creepy town of Derry, Maine, beginning in the 1960's when a young boy named George "Georgie" Denbrough is lured down a storm drain by a strange clown who calls himself Pennywise.
Things only get darker from there when it is revealed that Pennywise is a demonic creature who enjoys killing and tormenting children, using the things they fear most to terrorize them. Though Curry's Pennywise was a sinister character on his own, the 21st-century version of the manipulative clown portrayed by Bill Skarsgård will elevate one of the most terrifying characters in popular culture to an entirely new level.
From the R-rating to clown-only screenings, here are the insane ways that the new It is even more nightmarish than the original miniseries.
Even Stephen King was shaken by the film
Prolific horror writer Stephen King is no stranger to seeing his work adapted for film and television. From The Dark Tower to Misery, King must often reconcile how he visualized his stories with how they are represented on screen. The film adaptation of It is no exception.
I had hopes, but I was not prepared for how good it really was. It's something that's different, and at the same time, it's something that audiences are gonna relate to. They're gonna like the characters. To me, it's all about character. If you like the characters … if you care … the scares generally work.
If the man who wrote the source material can still leave the movie theater with his blood running cold, we'd say we're all in for a real treat.
The R-rating
When Pennywise was first brought to life on television in 1990, he was frightening, but still tame enough to be broadcast on ABC. The 2017 version of It is an entirely different beast, and the filmmakers, cast, and crew involved with the movie have earned their R-rating in every brutal way imaginable.
"We didn't have to dial back things that I envisioned," director Andrés Muschietti told IGN.
Muschietti's sister and producing partner, Barbara Muschietti, said of the rating, "It was meant as an R-rated movie from the beginning. From the first talk we had with New Line, it's impossible — although they tried, which is amazing — to do a film about the death of kids in a violent way and try to PG-13 it. You're going to end up with nothing. We were very lucky."

Childhood traumas
King told Bloody Disgusting that he thought of the things that most haunted him during his childhood when he was writing It. "I [brought] back all the monsters from my childhood the ones that I grew up with," he said. "Frankenstein, Dracula, Wolfman, The Thing from Beyond the Grave because the entity that is Pennywise focuses on whatever that particular child fears the most."
Entertainment Weekly's Anthony Breznican summed it up perfectly when he said, "Beyond killer clowns, It also delves into the grief & anger kids feel when they realize those who should love & protect them do the opposite."
If you loved 1990's It, then buckle up. This film is told from the vantage point of the children Pennywise terrorizes, but it is only the beginning. We'll be getting the adult's perspective on these of events in It Part 2
27 years later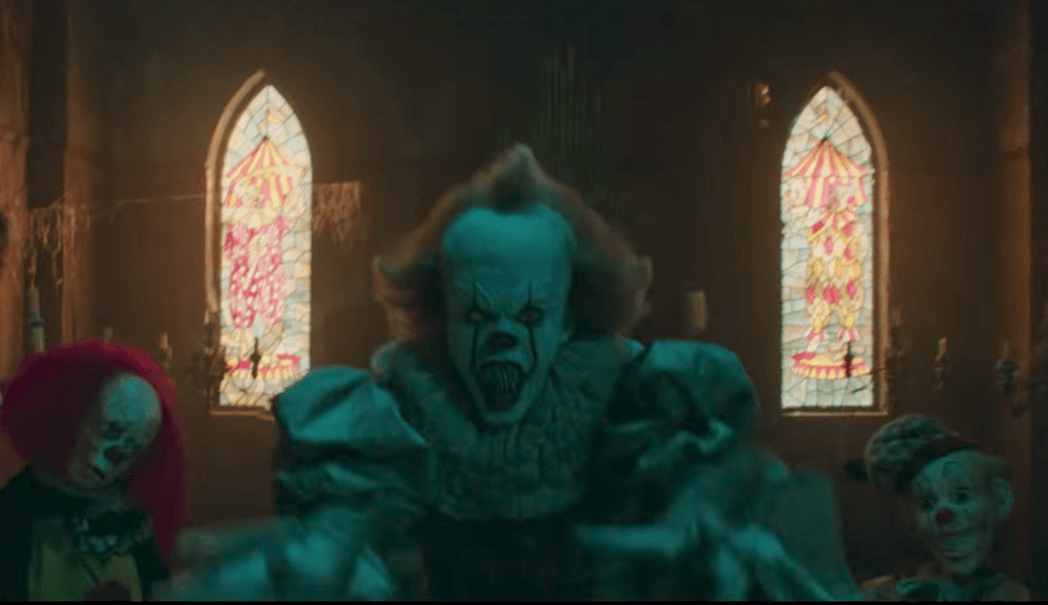 There is something very alarming about the time period between the airing of the original miniseries in 1990 and the new 2017 film. Many fans of It don't think the 27-year gap is simply a coincidence. Fans on Reddit and Twitter noted that Pennywise resurfaces to wreak havoc on the town of Derry, Maine every 27 to 30 years. The premiere of It on Sept. 8 hits that timeline square on the head.
Adding another layer of fright, you should note that King's book was released just over 30 years ago as well.
Derry, Maine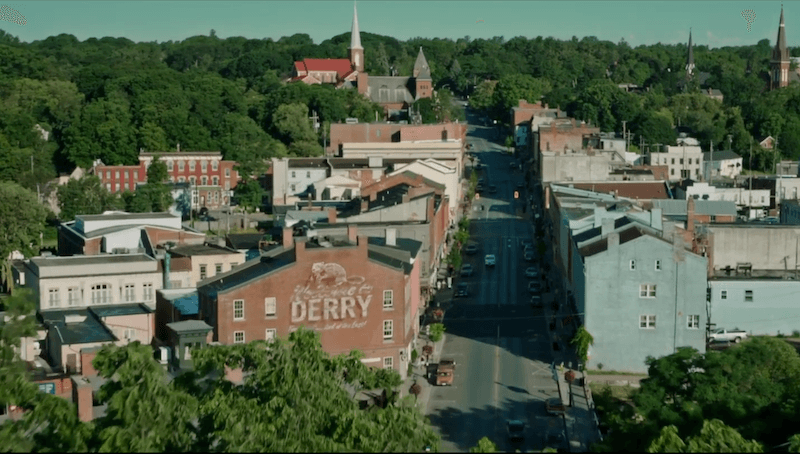 Since King's novel first arrived on bookshelves back in 1986, fans have had many theories about Derry, Maine — the town in which It takes place. Obviously, the town has sinister undertones and a dark past, but why?
Is it because Derry is located in a particularly diabolical place, or is the town terrifying because Pennywise the Clown lives underneath it? Is there a reason why the people of Derry are so terrible and people go missing? Why does a 7 PM curfew need to be implemented?
Children are terrorized in this town — which is why the Losers Club had to be formed in the first place. Something very troubling is happening in Derry, Maine, and from the looks of the It trailer, we're going to find out why.

Bill Skarsgård's Pennywise the Clown
To say that Bill Skarsgård's version of Pennywise the Clown is unnerving is a major understatement. From the ancient garb that he sports to his terrifying voice and maniacal laugh that both scream "predator," Skarsgård had massive shoes to fill, and it looks like he did so beautifully. With his walleyed appearance and his menacing grimace, Skarsgård's Pennywise is from the depths of our most horrible nightmares.
Director Muschietti told Pop Inquirer, "The scene is mesmerizing; the first appearance of Pennywise is intriguing and charismatic, but at the same time, you know there's something wrong about him. But he's also shrouded in a kind of magic that is quite unsettling."
Something is very off with Pennywise, and Skarsgård shows us just how he vicious can be.
Andrés Muschietti in the director's chair
When Muschietti burst on to the scene with Mama back in 2013, he proved then and there that he had a knack for horror. The shocks and screams came in spades during Mama, and with the Argentine film director sitting at the helm of It, we already know we're in for a shocking ride.
He told Variety that his secret is to, "Stay true to what scares you. If you don't respect that, you can't scare anyone. As Collider's Haleigh Foutch describe the director's latest flick, it's "scary as sh–."
Clowns-only screenings
If the trailer for It and the ideas behind the story didn't already leave you wanting to sleep with the lights on, the knowledge of clown-only screenings might make you run for the hills. Across the country, the Alamo Drafthouse is hosting clown-only screenings. (Yes, this is real life.)
Essentially, you have to be dressed as a clown in order to attend these special events. If you're only prepared to deal with Pennywise on screen when you head to the theater to see It, you might want to check ahead to make sure you aren't going to walk into a room full of killer clowns.
Follow Aramide on Twitter @midnightrami.
Check out Entertainment Cheat Sheet on Facebook!