'Insecure' Star Kendrick Sampson Injured During LA Protests – His History Of Social Activism
Millions are outraged over the death of George Floyd, an African American man who was killed by a white police officer. Protests are taking place across the country calling for change and the arrests and convictions of all involved and celebrities are taking to the frontline and using their platform to help. One of the celebrities to participate in a recent protest is Insecure star, Kendrick Sampson.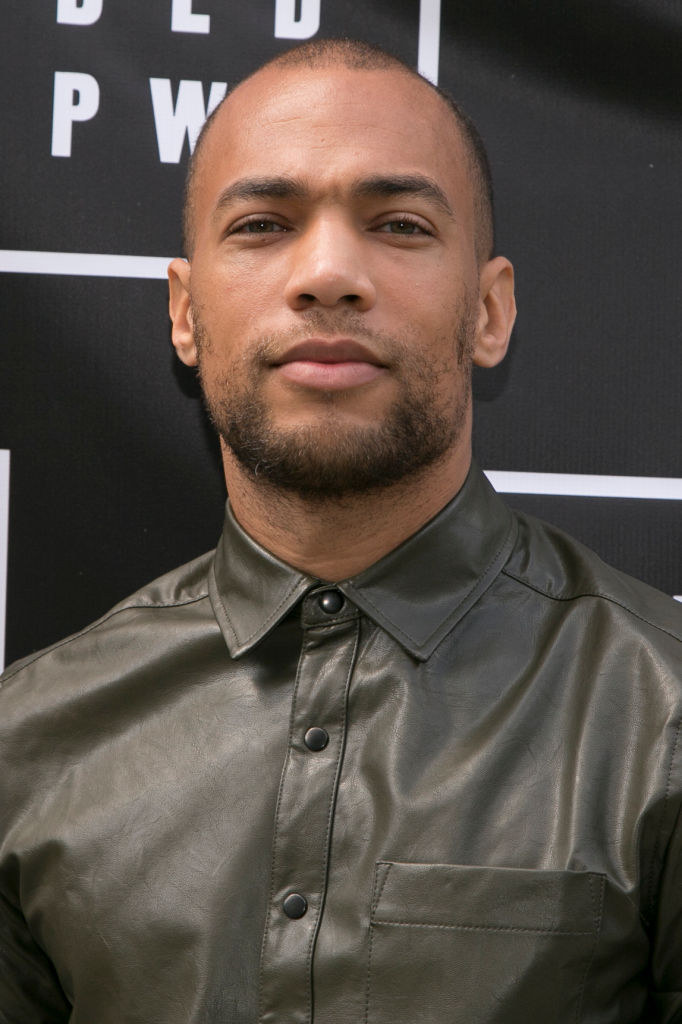 Sampson is not new to social activism but this time, things took a scary turn. The actor updated fans on his social media pages to reveal that he was injured by police while protesting in LA over the weekend.
Kendrick Sampson says police beat and shot him with rubber bullets while protesting in LA
Sampson joined thousands as they took the streets of LA to demand change over America's centuries-long history of racial injustice. He walked with others as they marched through areas of LA while holding "Black Lives Matter" signs while trying to avoid potential arrests or pushback from law enforcement. Unfortunately, Sampson was harmed during the protests.  
"They shot me four times already," he said in an Instagram Live video. "I already got hurt and I got hit with a baton."
When Sampson got home, he realized the damage was much greater than he originally thought.
"Glad y'all witnessed this. [Especially] the video of them actually targeting us. He didn't try to ricochet the bullets of the ground-one tactic-he pointed the gun DIRECTLY AT ME. I actually got hit 7 times with rubber bullets and many batons. My boy has stitches," he wrote on Twitter.
Related: 10 Celebrities Who Were Arrested While Protesting
Videos circulated on social media of Sampson being hit. In one video, Sampson is seen in front of a crowd of protesters having a screaming match with police officers and is repeatedly hit with a baton. CNN posted a video of Sampson's interaction with police officers on their Instagram page. Sampson also shared photos of his injuries to his Instagram account.
Sampson spoke to Variety after the incident and explained that he was attacked despite the protest being peaceful.
"We did an event together — peaceful, powerful, talking about defunding the police, talking about building power in our communities and what that really looks like," he said. "That's what we were doing. We marched to the intersection at Fairfax, we were there for a bit. We closed it out with a chant."
Kendrick Sampson has a history of social activism
Sampson has been using his platform to help with racial injustice for years. The son of biracial parents, the Houston-pred actor was an activist long before his move to Hollywood. His interest in civil rights began early and was sparked by the actions of his parents, who pushed their son to be socially conscious. 
He founded his organization BLD PWR along with two other activists in 2019. The program trains artists, athletes, and entertainers to use their voices "to create a groundswell of positive social change across all sectors of society." He works with a variety of partners, including leaders of the Black Lives Matter movement, and professors from UCLA and Cal State LA to moderate the trainings.  
Other issues that Sampson lends his name and voice to include immigrant rights, prison reform, and police brutality. He told Teen Vogue in 2019 that his focus lies on four issues.
"I'm just going to kind of break it down into four things: education, housing, health care, and jobs. Those all intersect," he said. "When you're looking at public safety — a term that should be redefined — you make huge investments in those four areas."
Sampson is now committed to defunding police as a result of police brutality. He's explained his reasoning in an exclusive Variety report.