Inside Adele's $180 Million Divorce: What is it Going to Cost Her and What Went Wrong?
If fans thought they were going to get an upbeat album from Adele's fourth release, they can think again. The 31-year-old songstress seems to have plenty of heartbreak to fuel her next musical endeavor, and it seems to be coming in the form of a failed romantic partnership. When Adele got together with the equally elusive Simon Konecki, they looked like a match made in heaven. They were both successful, they both shied away from the public eye, and they both seemed to genuinely enjoy being together. Something, however, went awry and now the pair are splitting up. If that wasn't bad enough, there was no prenuptial agreement in place, and it looks like the divorce could cost Adele big.
Simon and Adele don't have a prenup
Simon Konecki and Adele didn't even confirm they were married until five years after they started dating. Fans don't know where or when the couple wed, and there was no actual confirmation of their marriage until after they separated. What we do know is that the couple likely doesn't have a prenuptial agreement.
While it might seem uncommon for a power couple to not have a prenuptial agreement in place when they get married, it is actually fairly routine. According to Forbes, only 5% of married couples sign such contracts. If Adele and Simon do fall into that 95% the end of their marriage could cause a great deal of money to exchange hands – and a lot of it will be coming directly out of Adele's pocket.
If they file in California, it could cost Adele big
Adele and Simon may decide to file for divorce in California. If they do so the process could mean a lot of money and property will exchange hands. California is a community property state, meaning that earnings made during the marriage may be split 50-50. According to People, Adele is worth an estimated $182 million, and much of her wealth was acquired during the course of her marriage to Konecki. In fact, her estimated net worth ballooned over $100 million between 2017 and 2018.
The "Hello" singer also has a large number of real estate holdings including several properties in the United Kingdom, and a host of homes in the United States. Recently, the British songbird transferred a California property into Simon's name. The transfer happened just months before the couple announced the end of their partnership. The property, located in Van Nuys, California, has an estimated worth of around $600,000.
Konecki, however, isn't unsuccessful. The 45-year-old financier and philanthropist made the bulk of his money working for Lehman Brothers before he moved into philanthropy. Konecki, with a friend, founded Lifewater and currently runs Drop4Drop. Drop4Drop is a non-profit that provides clean drinking water to underserved areas around the world.
What went wrong in Adele's marriage?
Adele and Konecki have had such an elusive relationship that it is hard to figure out what went wrong in the marriage. They are not ones to go to the tabloids, and their marriage is rarely spoken about. That seems to be by design. Nicki Swift, however, surmises that the pair want different things in life. Allegedly, Konecki enjoys spending his time in the United Kingdom, while Adele prefers to escape the wet winters in favor of Los Angeles' temperate climate.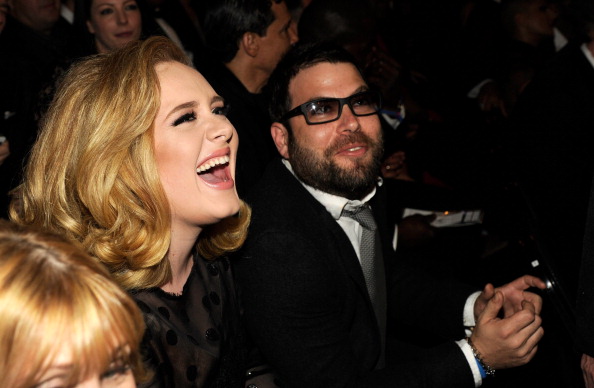 It is also suggested that the pairs age difference played a factor in their demise. Adele, at just 31 has noted that she is still becoming who she is, while Konecki, at 45 knows precisely who is and is confident in that. While Adele once described Konecki as "perfect," it's possible that Adele's metamorphosis didn't gel with the already established relationship.