Inside 'Bachelor' Alum Lauren Bushnell's Secret Garden Wedding
Former Bachelor contestant Lauren Bushnell wed country singer Chris Lane this weekend at a ceremony in Nashville, Tennesse. The winner of Ben Higgin's season of The Bachelor and her new husband revealed their relationship to the public a year ago, moved in together this past March, and got engaged in June. Now, just four months later, the couple is happily married!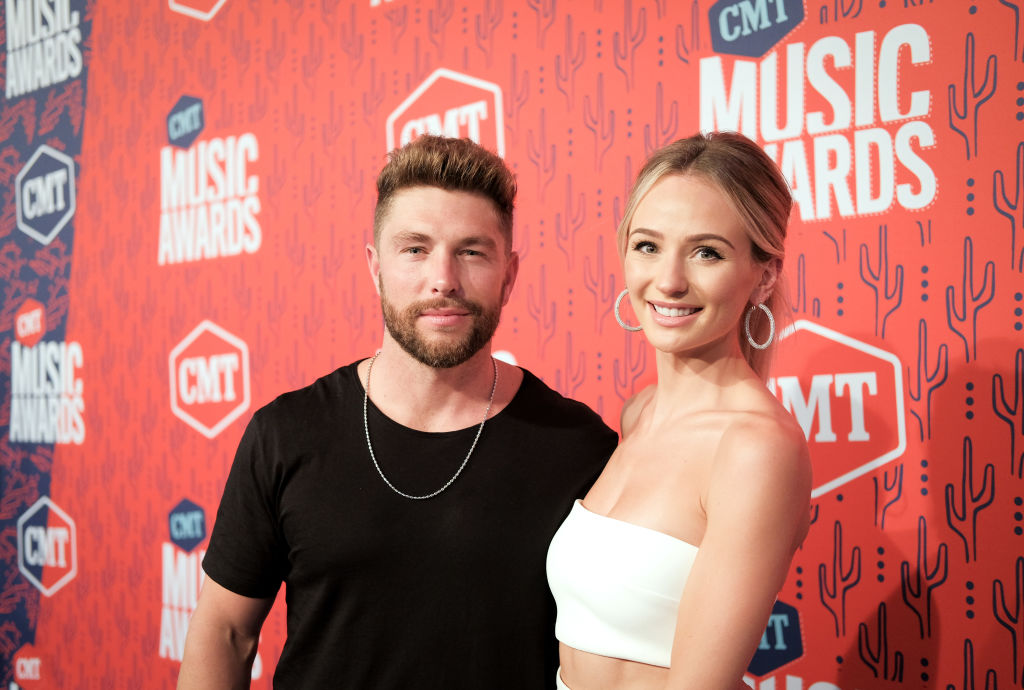 Lauren Bushnell and Chris Lane's path to marriage
Lauren Bushnell and Chris Lane met in 2015 in Austin, Texas; three years later, they traveled with a group of friends to the Bahamas. But, as Chris Lane explained, the pair didn't hit it off right away, telling People, "we probably both were just fighting ourselves over the whole thing." But after the country singer went back to Nashville and the Bachelor alum to Los Angeles, they talked on the phone every day, met up in person more frequently, and fell in love.
On June 16, Lane surprised Bushnell with a proposal at her parents' home in Portland, Oregon, complete with a song he wrote about their love story. Lane wanted an autumn wedding, so the couple planned it in just four months.
The 'Bachelor' alum showed off her ring on Instagram
Lauren Bushnell shared the engagement news on her Instagram back in June.
"I can't stop smiling," the former Bachelor contestant wrote. "The journey was well worth it." She thanked her new fiance for "softening" her heart.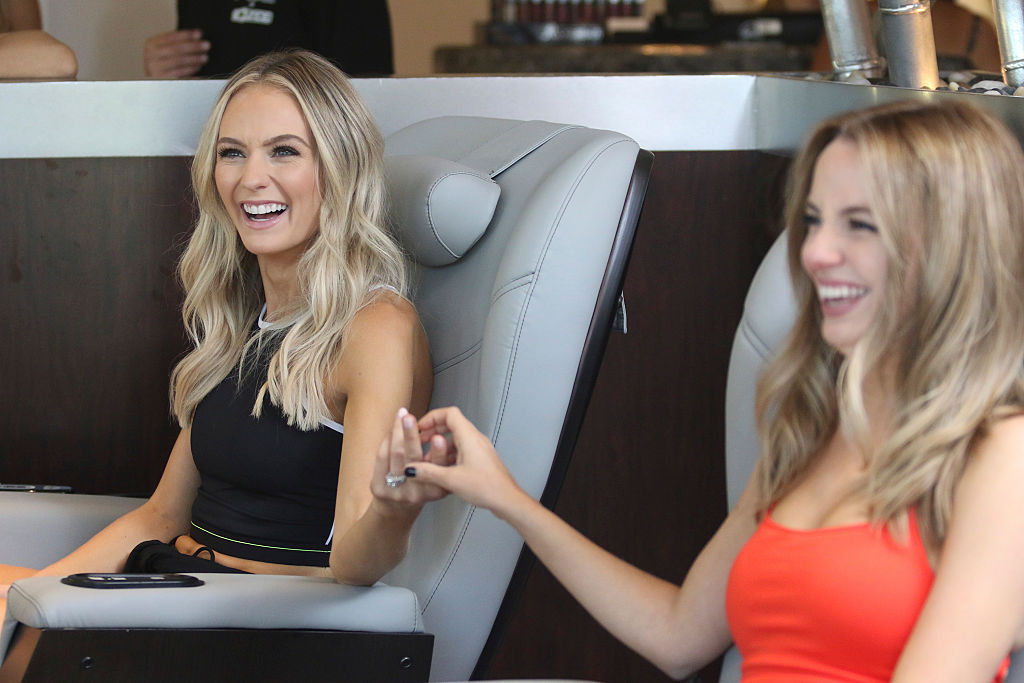 "Lauren Lane has a nice ring to it," she said.
"I can't stop … looking down at my hand," she said, referencing her 3.5-carat emerald-cut diamond ring.
Apparently Lauren Bushnell started ring shopping as soon as she moved to Nashville. She picked it out herself, so she could get her dream ring.
"I just wanted to get her exactly what she wants," Lane said. "I feel like that's a practical way to do it."
Lauren Bushnell's wedding to Chris Lane
"I've just looked forward to the day for quite some time," Chris Lane, the 34-year-old country star, told People. "I feel like I'm the luckiest guy in the world to be marrying her."
29-year-old Bushnell agreed, saying, "I feel like the luckiest girl. We both recognize what we have is special."
The happy couple held celebrated their wedding along with 160 guests in an event space called 14TENN in Nashville. The industrial venue was decked out with enough flowers to create an indoor garden.
"Nashville is really green, and then I'm from Oregon so that's kind of how I wanted it to feel," Lauren Bushnell explained. "I wanted it to have a secret garden kind of feel — really romantic."
Bushnell had trouble picking a dress: a "kind of indecision paralysis." Eventually, designer Olia Zavozina created an elegant silk gown with a train, providing what the bride called "the wow moment." She also added buttons from Bushnell's mother's wedding dress.
Chris Lane, Zavozina dressed in a black tux and a bow tie, while the maid of honor, Bushnell's younger sister Mollie, wore a strapless champagne dress.
"Big, Big Plans," the song Chris Lane proposed with, was the couple's first dance.
"I don't think we could really dance to anything else," Bushnell said.
Her 'Bachelor' history with Ben Higgins
Lauren Bushnell won the final rose on Ben Higgins' season of The Bachelor. The two got engaged and stayed together for over a year, longer than many Bachelor Nation couples last. Bushnell and Higgins even filmed a reality show for Freeform called Ben and Lauren: Happily Ever After? but broke up in May 2017. (Perhaps that question mark in the title was a bit telling).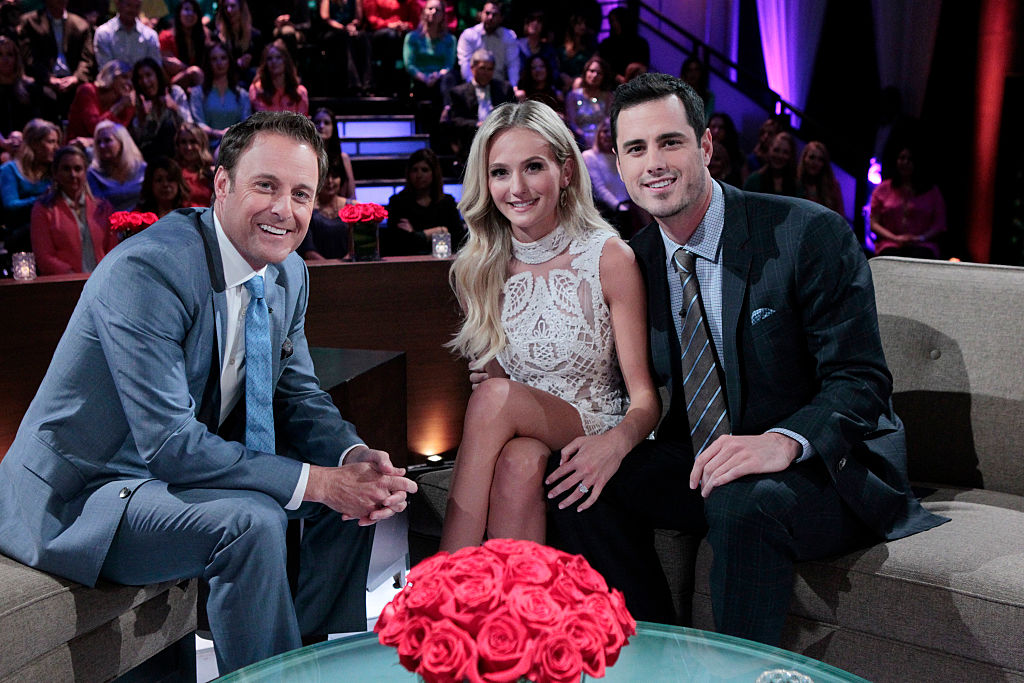 Higgins, however, has no ill will towards his ex-fiancée, as he explained on his podcast Almost Famous in June.
"We left that relationship … saying, 'I hope life brings you a ton of joy; I don't want you upset and alone forever,'" he said. "Lauren has found an amazing man to spend her life with and we're gonna move on and it's good for all," the former Bachelor said.
Lauren Bushnell becomes Lauren Lane
"I'll have him by my side, through thick and thin … the challenges and all of the excitement," the new Mrs. Lane gushed about Mr. Lane. "Just being able to call him my husband through all of that is very exciting."
Her new husband couldn't agree more.
"To get to have somebody like Lauren as a best friend, just in life, is going to make it a million times better," Lane said. "There's just so many firsts that we'll experience — hopefully, kids … I want all of that with her."