Inside Jordyn Woods and Tristan Thompson's Secret Relationship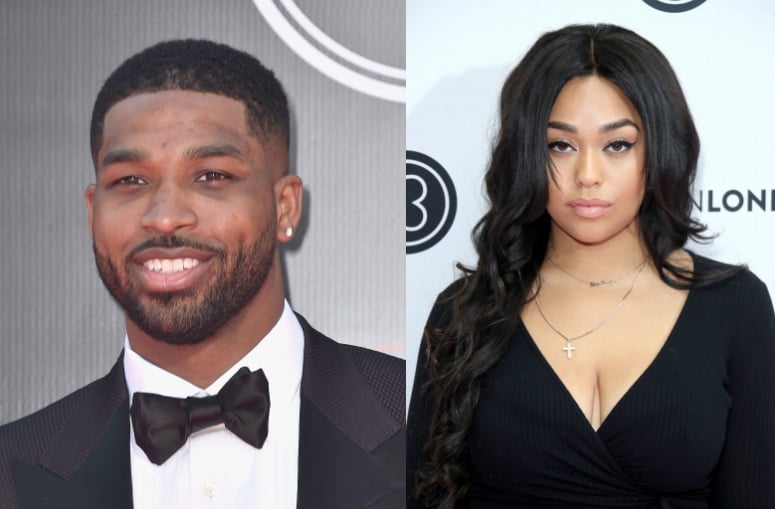 With all of this talk surrounding Tristan Thompson and Jordyn Woods alleged affair, many want to know how their relationship came to be.
Of course, they have known each other for some time now, but what really led these to pursue each other?
Thompson and Woods met up at a party
The world was left shocked after news of Khloe Kardashian's boyfriend hooking up Kylie Jenner's best friend surfaced.
According to sources, NBA player Tristan Thompson flew to Los Angeles to spend Valentine's Day weekend with Khloe Kardashian and their daughter, True.
On February 17, Thompson was reportedly attending a house party when he ran into Jordyn Woods.
The two were spotted getting cozy throughout the night and couldn't keep their hands off of each other. Sources even revealed that the two were making out as well.
When Thompson left the party at the end of the night, some saw Woods accompany him back to his hotel and reported that the 21-year-old model left Thompson early the next morning.
No one really knows what led Thompson and Woods to pursue each other. Maybe it was a spur of the moment or they've always had a thing for each other?
All in all, Tristan Thompson and Jordyn Woods messed up big time and there's no coming back after this.
Thompson admitted to cheating
Once the news of the alleged affair broke, Tristan Thompson took to social media to reveal none of that actually happened and said it was all "FAKE NEWS."
In recent reports, sources reveal that Tristan Thompson has admitted to cheating on Khloe Kardashian with Jordyn Woods.
"Khloé was told by people who saw Tristan and Jordan making out and told Khloé, and Khloé confronted Tristan and he admitted it was true," the source has stated. "Khloé is completely done with him for good."
This isn't the first time Tristan Thompson's faithfulness has been in question.
Less than a year ago, Thompson was caught on tape cheating on Khloe Kardashian with two women on two different occasions. All of this taking place days before Kardashian gave birth to their daughter.
Since then, the couple has maintained a civil relationship and even tried getting back together.
That all came to a halt when Thompson decided to cheat on the reality star yet again but this time with a close family friend.
Thompson and Woods have hang out with each other before
Before they apparently hooked up, Tristan Thompson and Jordyn Woods hung out on multiple occasions.
Since both were considered part of the Kardashian family, this was not the first time Thompson and Woods have come across each other.
Back in September, Tristan Thompson attended Jordyn Woods' 21st birthday party with Khloe Kardashian at Pinz bowling alley in Studio City, Calif.
Since Khloe Kardashian began dating Tristan Thompson, he has had a chance to meet and get to know everyone who is apart of her life.
So , of course,he had a chance to meet the girl who Kardashian considers a sister.
Around the time of her birthday party, Jordyn Woods gushed about Khloe Kardashian and Tristan Thompson's relationship. "I think they just have fun together," said Woods. "I feel like they have great chemistry, so that works out well."
No one would've expected Jordyn Woods to ever have a sexual relationship with a man she believed to be perfect for her close friend.
According to a source close to the Kardashian family, "Khloe remains 'completely devastated' that Jordyn was involved. This is out of character for Jordyn and no one expected this to happen."
They continued, "Khloe loved Jordyn before this. This is completely shocking to Khloé's family."