Inside Kim and Khloe Kardashian's 'Long Island Medium' Reading
Ever since the Kardashians famously and tragically lost their father, lawyer Robert Kardashian in 2003, they have been more than willing to try and communicate with him from the beyond. The sisters are no strangers to trying anything new, and Khloe once even had a psychic medium come to her home to see if she could feel her father's presence.
Most recently, Kim and Khloe met with Theresa Caputo, better known as the Long Island Medium, to possibly see if there were any messages or insight that she could provide.
Who is the 'Long Island Medium'?
Theresa Caputo, from Long Island, New York, has long claimed that she has the amazing ability to communicate with the dead. Some people believe it, while others don't, and Caputo even has her own reality show.
The Long Island Medium meets with clients who want to send and receive messages in order to get advice or guidance from the beyond. Many of her clients are often struggling with something in their lives, and seek readings from Theresa to see if any useful insight can be provided, possibly from loved ones who are long gone.
Kim and Khloe's meeting with the 'Long Island Medium'
This past week, Kim and Khloe were beyond excited to have the Long Island Medium visit with them at Kim's Calabasas home. Theresa was ecstatic about meeting with the famous fellow reality stars as well, taking pictures and posting her gratitude on social media. Although we do not know exactly what went down at the meeting, or if they connected with Robert Kardashian or anyone else, we do know that the meeting comes at an emotional time for Khloe.
Chances are, she needed some direction, as she is experiencing the ultimate betrayal due to the cheating scandal between the father of her daughter, Tristan Thompson, and little sister Kylie's best friend, Jordyn Woods.
Why were only Kim and Khloe present for the reading?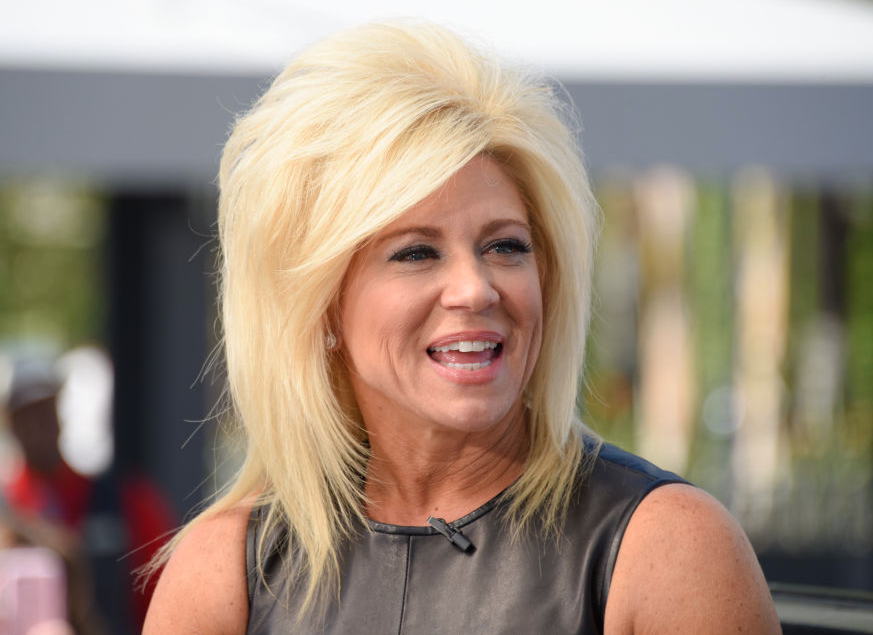 Chances are, Khloe is looking for some answers in the midst of her heartbreak. Perhaps she wanted to keep the reading somewhat private, choosing only her older sister Kim to be there at the time. It may be that she felt that Theresa would have a better chance of channeling her loved ones for advice if the meeting were more on the quiet side and not filled with the drama that often accompanies activities that the Kardashian-Jenner family partakes in.
Was Theresa Caputo excited to meet with the sisters?
She absolutely was! Theresa even mentioned something along the lines of the fact that her daughter, Victoria, was probably beside herself with excitement knowing that her mother met with the Kardashian sisters. She even posted pictures on her social media accounts. It looks like everyone involved was a little star-struck at meeting each other!
What happened when Khloe met with a psychic medium in the past?
In 2017, Khloe and her mom, Kris Jenner, met with psychic medium Tyler Henry, and actually discussed Khloe's relationship with Tristan Thompson. At the time, Tyler told her that he sensed trouble for the couple. Unfortunately, it looks as though he was spot on. While he didn't actually predict a cheating scandal, he did know that something would go wrong with the relationship.
When will fans find out about what happened at the reading?
We may not find out exactly what happened until it airs on the sisters' reality show! They are not sharing specific details at this time, however, loyal fans certainly hope that both sisters got whatever advice or answers that they were looking for. Hopefully, Theresa was able to channel whomever they were attempting to get in touch with and help them move forward!