Inside Prince Harry and Prince William's Feud: There's 'a Lot of Hurt and Unresolved Issues'
After Prince Harry admitted the rumors that he and his brother Prince William are feuding are true, many wondered how bad the situation is between them. Harry only briefly touched on their issues but, according to palace insiders, there are still "a lot of unresolved issues" they need to work through.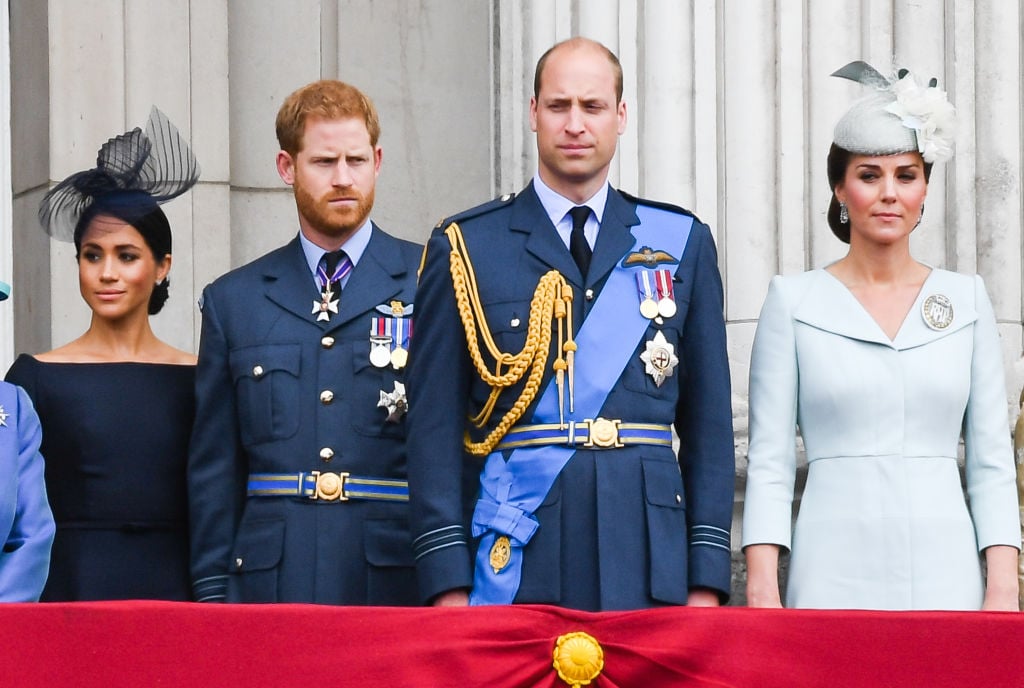 Prince Harry shared that there's tension between them
In an interview for the documentary Harry & Meghan: An African Journey, Prince Harry was asked about the feud rumors.
He explained: "Part of this role and part of this job and this family being under the pressure that it's under… inevitably, you know, stuff happens."
He continued: "But, look, we're brothers. We'll always be brothers. We're certainly on different paths at the moment but I will always be there for him and, as I know, he will always be there for me."
He further admitted: "We don't see each other as much as we used to because we're so busy, but I love him dearly. The majority of stuff is created out of nothing. But as brothers, you have good days and you have bad days."
A friend close to the situation told People: "There is a lot of hurt and a lot of unresolved issues between the boys and no one to help mediate." The insider added that "petty grievances can become huge conflicts between all the different royal offices if they aren't managed correctly, and that's exactly what's happening now."
The brothers' lives have changed
Harry had remarked that the two don't see each other as much as they used to, something that can definitely contribute to their rift. Royal historian Robert Lacey noted: "After the death of their mother, Princess Diana, in 1997, the two brothers were thrown together by the tragedy of their childhood. But it's inevitable, as they grow up and develop different personalities, that synchronicity won't apply anymore."
Further, a royal source shared: "As is often the case in any family, when one of your siblings gets married, there's always a period of readjustment. People have new priorities and different focuses."
Their different paths are also part of them drifting apart, with the source sharing, "William is the future King. There is going to be some competitiveness between him and Harry. That already puts a rock in the relationship."
Meghan Markle and Kate Middleton are on more solid ground
Meanwhile, Prince Harry and Prince William's wives, once rumored to also be feuding, are reportedly more settled.
A source told People: "Meghan is very aware that Kate will be Queen; their roles are very clear. Meghan doesn't fit the mold, while Kate was groomed for this."
The insider shared that the "challenging" part for the duchesses is that the gossip persists that "they are pitted against each other," when in fact, "Meghan has her life, Kate has hers."
Markle and Middleton seemed to silence the feud rumors when they sat together at a Wimbledon tournament in summer 2019. Body language expert Blanca Cobb shared with Cosmopolitan that "there was no evidence of a feud at the event," adding, "Meghan and Kate were enjoying each other's company."