Inside Princess Diana and Duchess Sarah Ferguson's Complicated Friendship
These days, the world is obsessed with the plush royal lives of Duchess Meghan Markle and Duchess Kate Middleton. However, before Meghan and Kate, two other royal ladies ruled the tabloids. In the '80s and '90s, Princess Diana and Duchess Sarah "Fergie" Ferguson were the royal sister-in-laws that no one could stop talking about. Over the years, the ladies had a tumultuous relationship; sometimes they were two peas in a pod and other times they were enemies.
In fact, when Princess Diana was tragically killed in a car accident in 1997, the two women had not spoken in a year. Take a peek inside the complicated friendship of two women who found themselves trapped in the House of Windsor.
1. Fourth cousins
Princess Diana and Duchess Sarah Ferguson are descendants of William Cavendish, Fourth Duke of Devonshire
Many people don't know this, but Princess Diana and Duchess Sarah Ferguson were actually forth cousins. Both women are descendants of William Cavendish, Fourth Duke of Devonshire. In fact, their mothers went to school together, and they had known each other since they were children.
Though they fell out of touch with one another due to the divorce between Princess Diana's parents, they would reconnect as young women during very pivotal points of each other's lives.
Next: The year they reconnected. 
2. 1980
The ladies reconnected when Diana was 19 and Sarah was 21
1980 was a landmark year for Princess Diana. She was just stepping fully into the public eye as the potential wife for Prince Charles, the future King of England. At 19, she was bright-eyed and naive. She was far too innocent even to begin to guess the whirlwind that her life would become over the next fifteen years.
Luckily, it was during this year that she and Fergie reconnected. The Duchess of York was 21 at the time, so the women were very close in age and shared several interests. They made time to have lunch together each week as the princess prepared for her nuptials.
Next: A friend outside of the palace
3. Adjusting to royal life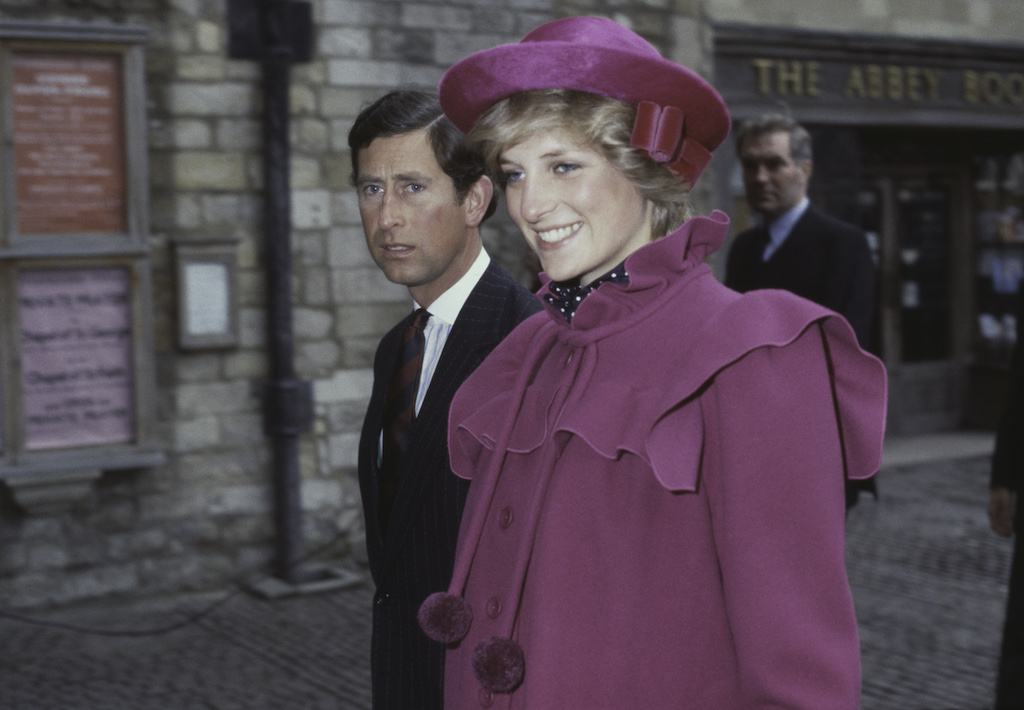 The women grew closer after Princess Diana's marriage to Prince Charles. 
The Duchess of York was in the audience when Princess Diana and Prince Charles tied the knot in 1981 in a massive wedding ceremony that was televised across the globe. Though it may have looked regal from the outside looking in, we now know how lonely Princess Diana felt in the weeks leading up to her wedding and throughout her marriage.
Luckily, Fergie was there to help bring some cheer into her life. The women continued to meet for lunch weekly, and they would often chat when the princess was locked away in Buckingham Palace. In her 1996 autobiography My Story: Sarah the Duchess of York, Fergie wrote, "She was two years younger than I, and I strove to support and protect her as I would a younger sister—as I still do today, as a best friend."
Next: The first hints of a rivalry. 
4. The first snub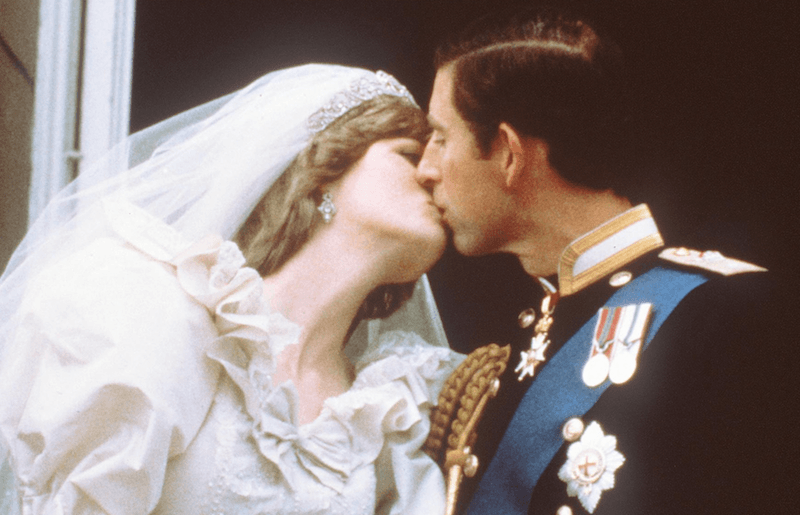 A rivalry was sparked on Princess Diana's wedding day
Though they continued to bond, Duchess Sarah Furguson felt the first biting snub from the late princess on Princess Diana's wedding day. The 20-year old had invited Fergie to her wedding and had even given her some fabric to have a dress made for the event.
However, Fergie was miffed because she was not invited to the post-ceremony reception. She would feel snubbed again in 2018 when she was not invited to the wedding reception of her nephew Prince Harry and new niece, Duchess Meghan Markle.
Next: The ultimate set up 
5. Playing Cupid
Princess Diana helped set up Fergie and Prince Andrew 
Desperate for a companion in the royal fold, in 1985, Princess Diana was able to convince Queen Elizabeth II to invite Fergie to one of her "dine and sleep" events at Windsor Castle during Ascot week. At dinner, the Duchess of York found herself seated next to Prince Andrew, Prince Charles' cute younger brother.
Though the prince and Fergie had crossed paths in the past, this was the first time a romantic connection began to spark.  The duo began to date, and before they went public, Princess Diana invited the pair to the country house she shared with Prince Charles at Highgrove.
Next: Letting Diana lead the way 
6. A royal guide
The Duchess of York looked towards Princess Diana for help in royal life.
As things between Prince Andrew and Duchess Sarah Ferguson began heating up, Fergie looked to Princess Diana to be her guide.  As you could imagine, Fergie's first royal appearances made her feel extremely anxiously. Luckily, as Duchess Kate Middleton has done for Duchess Meghan Markle,  Princess Diana helped guide Fergie through it all.
During her first royal appearance, the duchess wore one of Princess Diana's dresses and her friend also attended the event with her. In My Story, she remembered, "I looked over at my friend in befuddlement. "Just keep smiling" Diana whispered. And I did, as I would for long years to come. I always felt safe in mimicking Diana."
Next: Snubbing the queen's rules 
7. Spicing up Buckingham Palace
Sarah was the first royal to have a bachelorette party
When the Duchess of York tied the knot with Prince Andrew in 1986, she was just 27-years-old. Princess Diana, though she already had two children, was only 25. From the beginning, the two women were thick as thieves. Fergie was the first female member of the royal family to have a bachelorette party. The duchess along with Princess Diana and their friends caused a major scene outside of Buckingham Palace by dressing as policewomen. They later went on to Annabel's social club for some more fun.
Next: Getting cheeky 
8. Double trouble
The women had the best time together
Now as companions in the royal family, Princess Diana and the Duchess of York were a force to be reckoned with. Together, they garnered the disapproval of family members and the press. They once were chastised in the media for poking their friend Lulu Blacker in the butt with their umbrellas at Ascot. Prince Charles once scolded them both for playfighting during a photo opp at Klosters.
Once, they even went on a joy ride in the Queen Mother's Daimler while visiting the Queen's Scottish home Balmoral.
Next: The favored royal
9. The makings of a rivalry
In the beginning, the royal family seemed to prefer Fergie over Diana
Though the ladies got along, the Duchess of York's entry into the royal family show how very different they were. Princess Diana was very sensitive and could often be reduced to tears.  Though she was a prize swimmer, she hated skiing and horseback riding. Fergie, on the other hand, was fearless.
The year she got married the duchess got her pilot's license which impressed the queen, she took up carriage driving which impressed her iron-clad father-in-law Prince Philip, and she was amazing at sports including the ones Princess Diana hated. Toward the end of her life, Princess Diana told biographer Andrew Morton, that the Duchess of York "wooed everybody in this family and did it so well. She left me looking like dirt." She even said that her ex-husband Prince Charles told her "I wish you would be like Fergie—all jolly."
Next: Escaping the Windsors 
10. Major life changes together
By 1991, both women wanted out of the royal family
By 1991, both women had become increasingly unhappy in their respective marriages. Naturally, they leaned on one another for support, especially because "divorce" was still extremely taboo for the royal family. In My Story, Fergie said that 1991 was vital for them both. She explained, "It was the year we first put words to the unspeakable idea that had been nudging us in the ribs for some time: that one or both of us might leave the royal family. We burned the phone wires into the night, trading secrets and jokes that no-one else would understand."
Next: Closer than ever  
11. Family forever
The women were divorced the same year, which strengthen their relationship
In 1992, both Fergie and Princess Diana separated from their husbands, and they continued to lean on one another for support, lunching together, having tea, and even vacationing together. When their divorces were officially finalized in 1996, the Duchess of Yorks' in May and the late-princess' in Aug, they took their children on vacation together to the South of France.
Next: Hateful words 
12. The falling out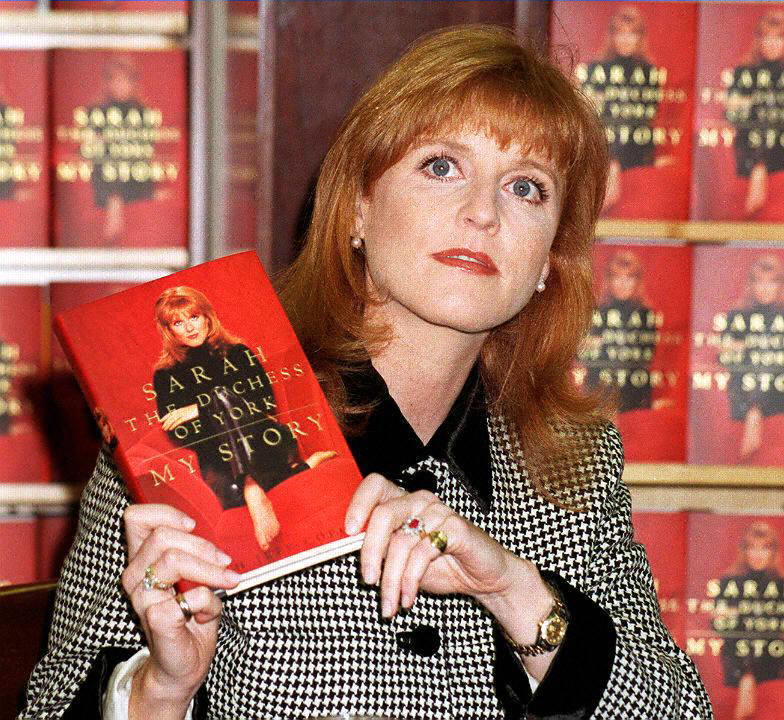 Fergie exposed Diana's warts and all
By Nov. 1996, Princess Diana and Duchess Sarah Ferguson had stopped speaking; they would never reconcile. Fergie said she never knew exactly why the late princess stopped talking to her, but she feels like it has something to do with her autobiography. In her book, the Duchess of York said some slick things about Princess Diana.
In one instance she wrote that the princess had generously given her several pairs of shoes, "and less happily her plantar warts."  That was definitely shady.
Next: One year later
13. Hints of reconciliation
The princess asked about Fergie the day before she died
Despite the shade, the duchess threw at Princess Diana; it looks like they may have reconciled. Fergie seemed to know she was wrong and tried to make it up to her friend. She told Harper's Bazaar, "I tried, wrote letters, thinking whatever happened didn't matter, let's sort it out. And I knew she'd come back. In fact, the day before she died she rang a friend of mine and said, "Where's that Red? I want to talk to her."
Next: A lifelong regret 
14. Diana's death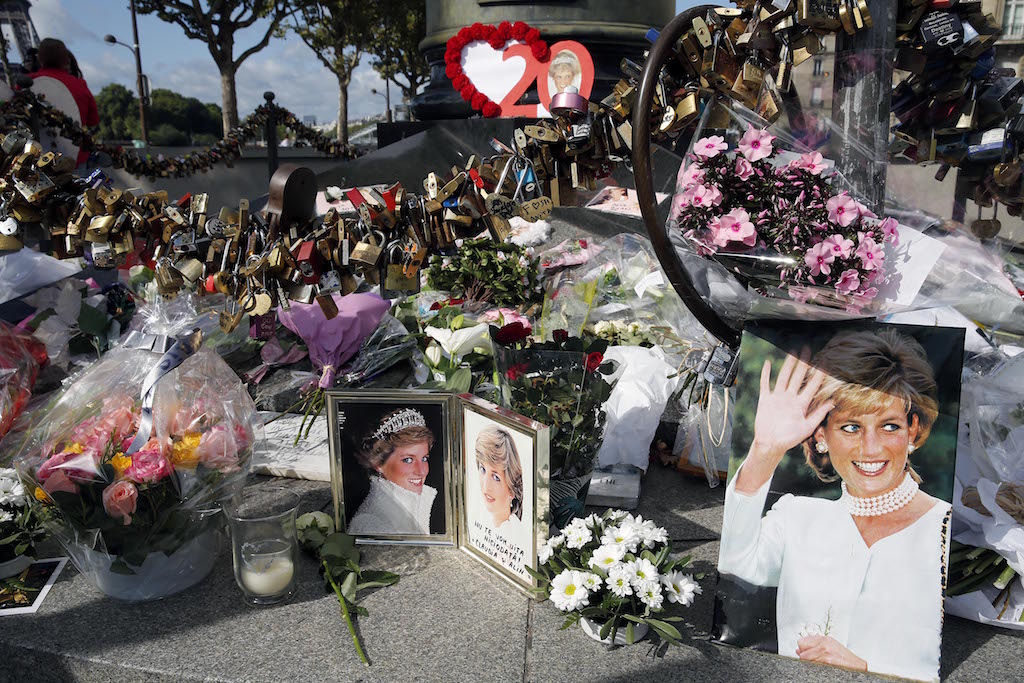 The duchess said they had a sibling rivalry 
Unfortunately, the pair would never speak again. Princess Diana died tragically in Aug. 1997 in a car accident in Paris, the morning she was supposed to return to London. It has haunted the Duchess of York forever. She told Harper's Bazaar, "Because we were like siblings… we rowed. And the saddest thing, at the end, we hadn't spoken for a year."
Next: Fergie today
15. Fergie v. the royals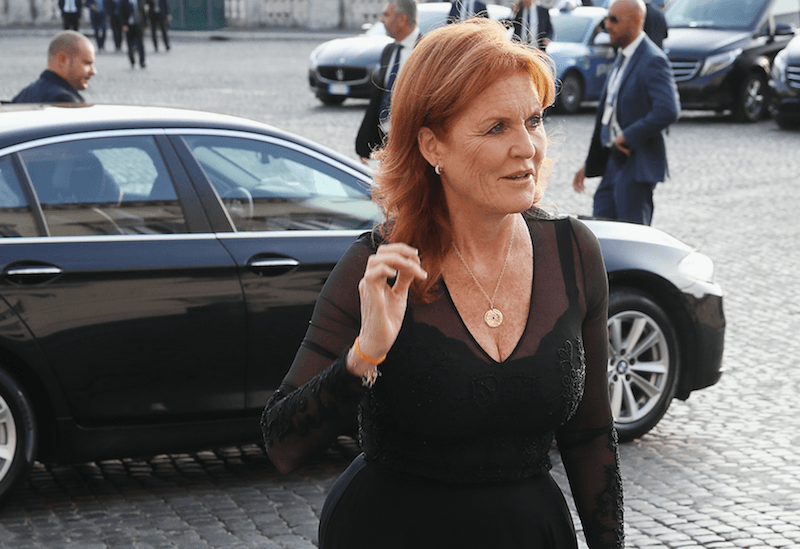 While Diana has been immortalized, Fergie is now the black sheep among the royals
In the end, it is the Duchess of York who is still on the outs with the royal family. Her divorce from Prince Andrew, whom she is close to today, was rife with scandal. Before the Duchess and Duke of York announced their separation, Fergie was photographed topless with oil tycoon, John Bryan. Bryan was also sucking Fergie's toes in the pictures.
In 2010, the Duchess of York was caught by an undercover journalist who offered her $500,000 for access to the royal family. Fergie was caught on tape pocketing $40,000 in cash as a down payment. In fact, Prince Philip can't stand to be in a  room with her, and Prince William didn't even bother inviting her to his 2011 wedding. Worst of all, in the end, the petty rivalry between her and Princess Diana meant nothing.