Inside the Insane $400,000 Party Cardi B Threw For Her Daughter Kulture's First Birthday
Say what you will about Cardi B, but there's no denying that the girl knows how to throw a party.
On July 13, the "Press" rapper threw her daughter, Kulture Cephus, a total rager in honor of her first birthday, complete with themed sweets, elaborate decorations, a Build-A-Bear Workshop, and a heck of a lot more. Get ready to be jealous of a toddler as we dive into Kulture's first birthday party.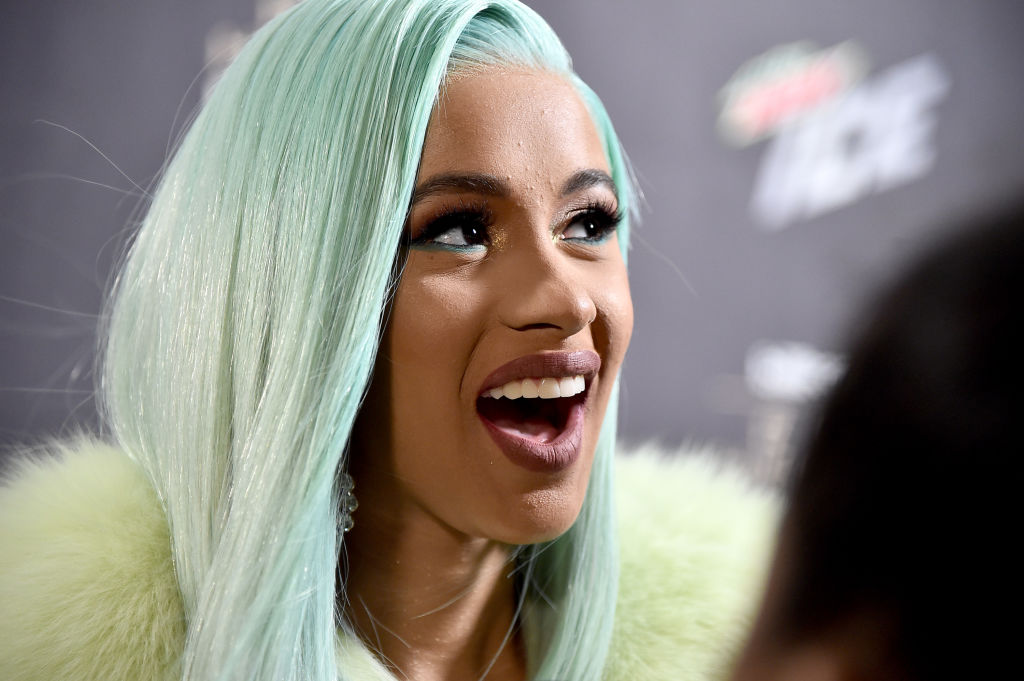 Kulture's party was a blast
Since Kulture's birthday (July 10) fell on a weekday this year, Cardi B and her hubby Offset seemingly decided to throw the shindig over the weekend. According to TMZ, they rented out a "huge venue" in New York City and threw the party on July 13.
The outlet states the theme of the celebration was "Onederful Birthday" in honor of Kulture's milestone. The couple had their friends and family members together for the festivities, which cost a stunning $400,000.
Sure, it's a lot of money, but it seems worth it. Not only did Cardi B get a Build-A-Bear workshop for the celebration, but she also put rainbow-decorated streamers and fun trinkets everywhere. There was also a dessert table, which included lollipops, cookies, cupcakes, and candy. And Kulture had the cutest cake, which featured characters from her favorite show, Netflix's Word Party.
The "Money" rapper posted photos of the event on Instagram, and it seems fit for a princess. Kulture looked the part, too. She wore a tiara with a rainbow-colored outfit. Her mom wore a similar outfit, which makes this even more special.
Sources previously said Cardi B would go crazy for Kulture's party
"Cardi will go all out for Kulture's first birthday and Offset fully supports whatever Cardi wants to do," a source told Hollywood Life back in June.
"Cardi is over the top with everything that she does, and her love for Kulture is like no other and she will do whatever it takes to give her the best birthday party ever. She doesn't care that she's one and won't remember it! It's more for Cardi," the insider continued.
Cardi B and Offset's gift to Kulture is unique
Some kids get toys for their birthdays. Some get clothes. But when Cardi B and Offset are your parents, you get bling.
The rappers gifted their baby girl with a diamond-encrusted chain featuring colorful enamel characters from the aforementioned Netflix series Word Party. According to TMZ, the bling cost a stunning $100,000.
Celebrity jeweler Eliantte designed the jewelry. He's also designed pieces for stars like Lil Wayne, Jeffree Star, Travis Scott, Justin Bieber, Cardi B, and all three members of Migos.
Will Kulture ever get a sibling?
This makes you wonder, right? Well, both Cardi B and Offset have openly discussed their desires to expand their family. "Yeah, I certainly want more," Cardi B told Entertainment Tonight. "I think, like, two more."
But it appears that they're more focused on their professional lives, as of writing. "Cardi would love to have more babies with Offset, but she's very busy focusing on her career right now," an insider told Hollywood Life.
"Winning all those Grammys [in 2019] meant so much to her. It truly was a career and personal highlight for her, so she wants to really focus on work, but of course more babies are in their future," the source continued.
We have a feeling that they won't disappoint when it comes to their future kids' birthday parties, either.