Inside the Special Moment 'Real Housewives of Potomac' Star Juan Dixon Proposed to His Longtime Love, Robyn Dixon
Robyn Dixon and Juan Dixon have finally stopped playing double dutch with their love and the hearts of viewers. Since season 1 of Real Housewives of Potomac, they've been vague about the status of their relationship. After marrying and divorcing, they chose to live together and raise their children. Their castmates questioned what was going on and Robyn insisted it was none of their business, causing a rift between her and her co-stars at times.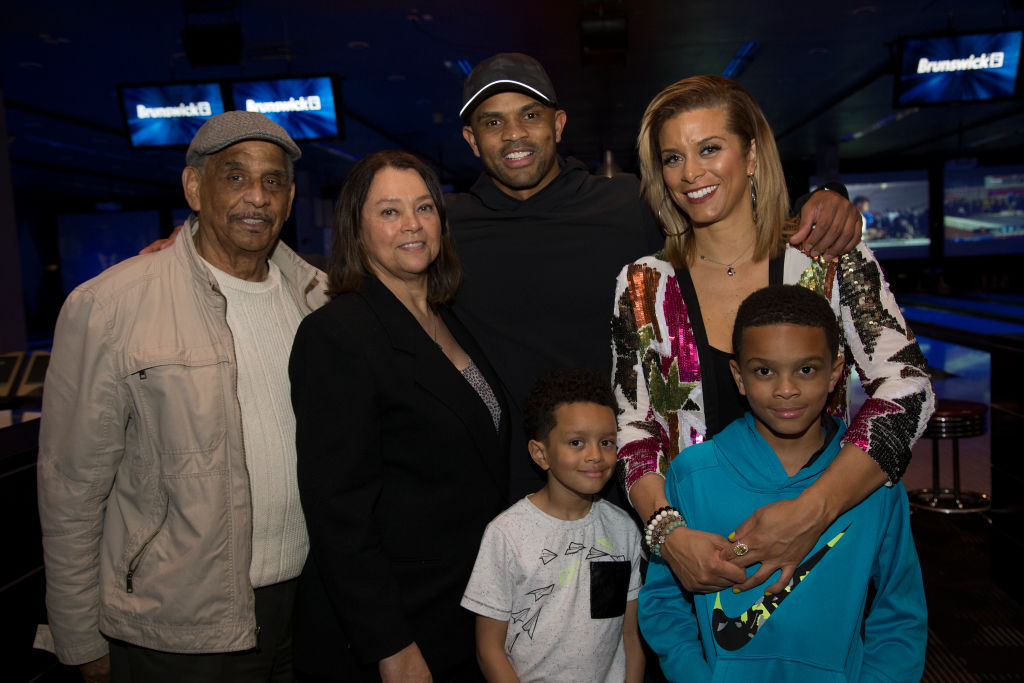 Viewers breathed a sigh of relief when Juan and Robyn decided to put a title on their situationship and make things official by dating. Fans hoped that marriage would be in the cards for the couple and wishes were granted as it's been confirmed that they are now engaged!
Robyn Dixon and Juan Dixon divorce but continue living together in unconventional partnership
Juan and Robyn met as teenagers and began dating when they were just 16-years-old. Robyn and her family supported Juan after he lost his mother from AIDS. Though Robyn never met his mother, Juan has said that he felt his mother sent Robyn to him following her death. 
Robyn and Juan stayed together through college and she was by his side when he was drafted into the NBA in 2002. They married in 2005 and had two sons, Corey and Carter. Financial difficulties and infidelity led to the couple's divorce in 2012. 
They remained close friends and co-parents. So close that after Juan returned from playing basketball overseas, he moved into Robyn's home. They shared the same bed while raising their sons together. Though they admitted they loved each other, fear kept them from taking their relationship to the next level. 
After several years of not putting a title on their partnership, they confirmed they were dating about a year ago. They even got matching tattoos as a symbol of their commitment to one another.
Juan Dixon proposes to Robyn Dixon during 'RHOP' season 5 finale taping
During the season 4 reunion, Andy Cohen asked Robyn if she saw another marriage between her and Juan in her near future. Robyn responded that she foresaw an engagement in the upcoming year. When Cohen asked Juan if Robyn's hypothesis was right, he responded, "anything is possible."
Well, it looks like Robyn's prediction was spot on. On Dec. 14, a Real Housewives of Potomac fan page shared a clip on Instagram of the moment Juan got on one knee to proposed to his longtime love. Castmember, Gizelle Bryant, is seen in the clip trying to take photos and video of the long-awaited moment as Robyn gushes and smiles ear to ear.
The room is filled with cheers as Robyn is clearly caught off guard. Other castmates congratulate the couple as Robyn beams and bends closer to Juan while she's in shock. It's clear that this was the moment Robyn has dreamed of! 
An Instagram account belonging to a woman named Arlancia Williams posted two photos following the engagement. One was captioned, "Congratulations beautiful," as she and Robyn smiled. The other showed off Robyn's new bling as she posed between Williams and another woman. 
The proposal took place at the season 5 finale taping. Congrats to the happy couple. Hopefully, viewers are able to see the nuptials in season 6!