Inside Tyler Perry's Longtime Feud with Fellow Filmmaker, Spike Lee
Many of us have witnessed our fair share of celebrity feuds over the years but a rift no one ever saw coming was one between Tyler Perry and Spike Lee. With these two men being some of the most success filmmakers in Hollywood, fans never expected there to be any sort animosity between them. However, …
Many of us have witnessed our fair share of celebrity feuds over the years but a rift no one ever saw coming was one between Tyler Perry and Spike Lee.
With these two men being some of the most success filmmakers in Hollywood, fans never expected there to be any sort animosity between them.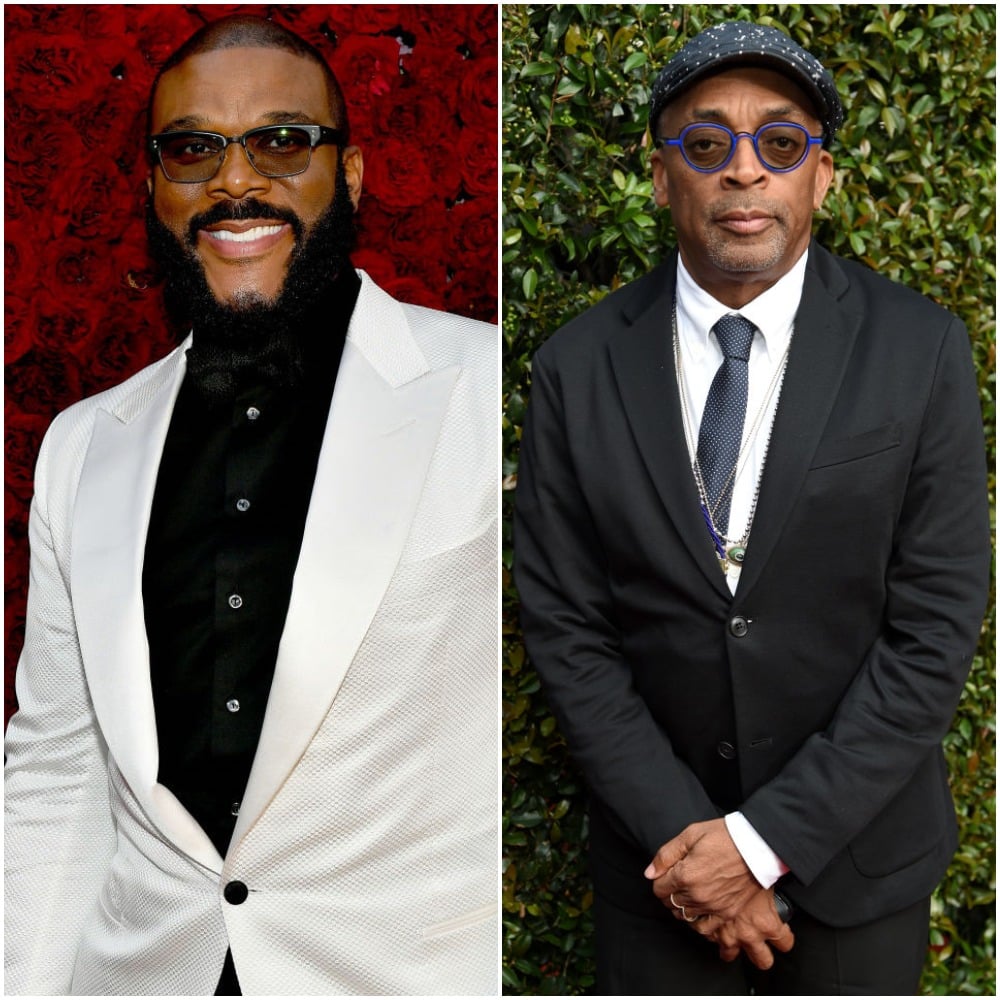 However, it turns out that Perry and Lee have had a rivalry for the past few years and it all started because of a little constructive criticism.
Their rift sparked back in 2009
Over the years, Tyler Perry and Spike Lee have received ongoing praise for shining a positive light on African Americans in their films.
The two men have achieved ultimate success in Hollywood and continue to entertain their loyal fans with projects that showcase Black culture.
While many people love their films, a majority of their projects have been at center of ongoing criticism, especially Perry's.
Many critics have said that the writer-director's movies are filled with stereotypical characters that exploit the black community. One of those critics happened to be Lee.
Back in 2009, the She's Gotta Have It director criticized Perry's work during an on-camera interview calling it "coonery" and "buffoonery."
When asked if Perry's success among black audiences was a result of just giving black America what they want to see, Lee responded, "the imaging is troubling."
The following year, Perry fired back at the filmmaker during a 60 Minutes interview by stating, "I'm so sick of hearing about damn Spike Lee."
"Spike can go straight to hell! You can print that. I am sick of him talking about me, I am sick of him saying, 'This is a coon; this is a buffoon,'" he expressed. "I am sick of him talking about black people going to see movies. This is what he said: 'You vote by what you see,' as if black people don't know what they want to see.'"
Perry then added, "I am sick of him — he talked about Whoopi, he talked about Oprah, he talked about me, he talked about Clint Eastwood. Spike needs to shut the hell up!"
Perry recently revealed that they have put their rivalry to rest
Although their animosity toward each other was once very evident, Perry and Lee have since buried the hatchet.
Perry recently shared with TMZ that his feud with Lee is now a thing in the past.
"I don't care if you have beef with somebody. That is what it is," Perry told the outlet.
He even confessed that though they've had their issues in the past, Lee is someone Perry has always looked as he continues to pave the way for African American filmmakers.
"The truth is you can't deny what he has done in the film industry and how he has been on the forefront to help me and everybody else to get to the places that we are," Perry continued.
The famous filmmaker then went on to share that he and Lee have been on good terms for the past few years after sitting down and talking through their issues.
"Spike called me a few years ago and he came to my house. We sat down and had a great conversation," he said. "The beauty is that's what I'm hoping people will understand. Like when Oprah and I worked together it was a huge moment. With this moment for me and Spike is a huge moment."
To further prove that their feud is a thing in the past, Perry even named one of his brand new sound stages after Lee as a way to honor the filmmaking legend.