Instagram Critic Asks Joe Giudice, 'Do You Ever Work?' After Teresa Giudice Says He Blames Her for His Citizenship Problems
Joe Giudice is taking heat on Instagram. After the Real Housewives of New Jersey star shared a short video of himself working out on Dec. 19, one person had a blunt question: Do you have a job? But Giudice — who recently separated from his wife Teresa Giudice — clapped back at the nosy follower. 
One commenter wanted to know: 'Do you ever work?'
The short video shows Giudice working out with a punching bag. But one commenter wanted to know about what else the 47-year-old Giudice does with his time. 
"Do you ever work. Your wife is raising your daughters," the person asked. Giudice, who is currently fighting a deportation ruling, was released from ICE custody in October 2019 after requesting permission to return to his native Italy. 
Giudice stood up to the troll, replying that he worked "everyday." In fact, one reason that he wanted to return to Italy to await a final deportation ruling was in order to go back to work and earn money for his family, his lawyer said in a document obtained by People.  
Joe and Teresa Giudice are separating  
Giudice has been married to his wife Teresa Giudice for 20 years. But the couple's legal troubles and years apart have strained the marriage. In 2015, she spent 11 months in prison for mail, wire, and bankruptcy fraud. Then, he served 41 months for the same crimes. After completing his sentence in March, he was transferred to ICE custody because as a non-citizen convicted of a felony, he was subject to deportation. 
Now, the couple — who have four daughters — have agreed to go their separate ways.  
"They discussed their future when Teresa and the girls went to Italy in early November and they agreed that each had to move on. They are doing so amicably and very slowly," a source told People. However, the source told the magazine that the Giudices weren't planning on getting divorced at this time. 
Teresa Giudice says her husband blamed her for his citizenship problems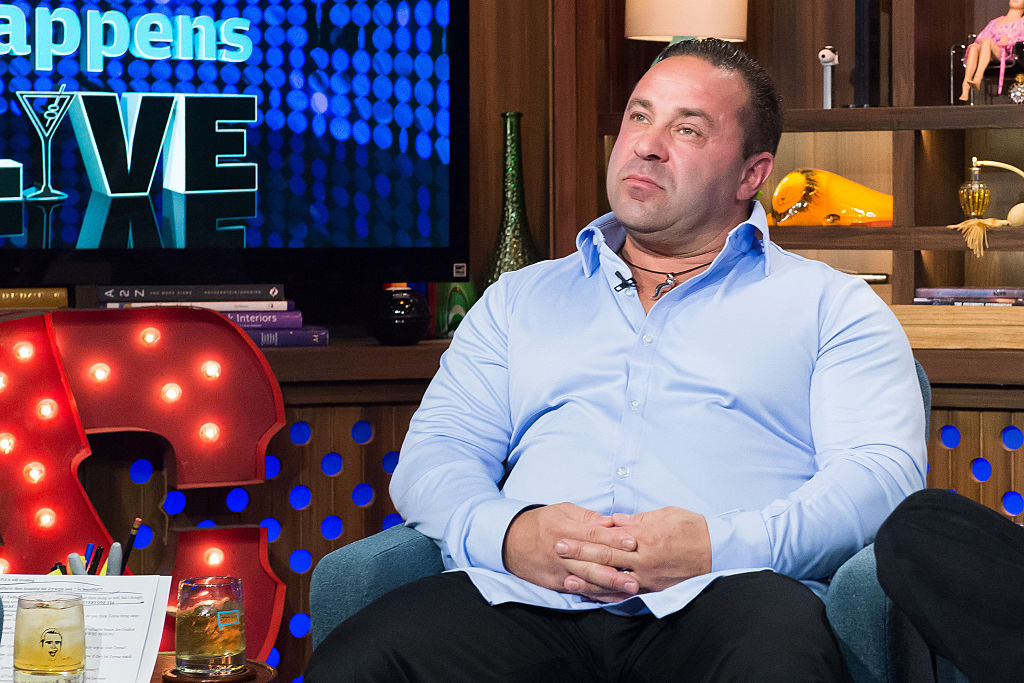 An episode of RHONJ that aired Dec. 18 showed how Joe Giudice's continued incarceration was affecting him and his family. In a phone call, he said that while he was "hanging in here," sometimes the stress of being behind bars got to him. "Every once in a while I have a little mental breakdown," he said. 
Teresa Giudice also revealed that her husband blamed her for his citizenship problems. 
"He blamed me yesterday," she said in the episode, which was filmed months ago. "He said, 'Why didn't you make me an American citizen?'"
Viewers then heard a phone conversation between the couple. "Listen, all you had to do was pick up a phone and call a lawyer," Giudice said to his wife.
"Right, so then why didn't you do it?" she asked. "Why is it on me now?"
Read more: 'RHONJ': Joe Giudice Told Agents Where to Visit in Italy and They Took Selfies With Him
Check out Showbiz Cheat Sheet on Facebook!