Instant Hotel': Netflix's New Hit Show Is Like HGTV and MTV's Real World Combined
Streaming platform Netflix has become the hot new spot for everything from original films and classic movies to reality television. Their newest offering, the first season of Instant Hotel, hit the platform in late 2018 and has become one of the most buzzed-about new shows around. Combining the real-estate chic of HGTV with the reality show drama of shows like MTV's Real World, Instant Hotel is charming, original, and full of drama. Here's why Instant Hotel is the one to watch!
Australian reality television
https://www.youtube.com/watch?v=pVY5N7p4Hxs
Instant Hotel is produced and filmed entirely in Australia and aired originally on the Seven Network on Australian television in late 2017. The premise is simple enough – five teams of two people compete against each other to determine which rental property (Australia's version of bed and breakfasts) is the very best. Each team has to stay in another team's rental property and enjoy all the amenities available, like designer pools and wildlife tours.
After each team experiences the other's rental, they have to rate the experience overall on a scale of 1-10, including how well they slept, cleanliness of the property, and whether or not they would stay again. Naturally, this setup leads to plenty of tension and drama between the teams, as the contestants act out in an effort to get the best score and move one step closer to winning the competition.
Who are the judges on 'Instant Hotel'?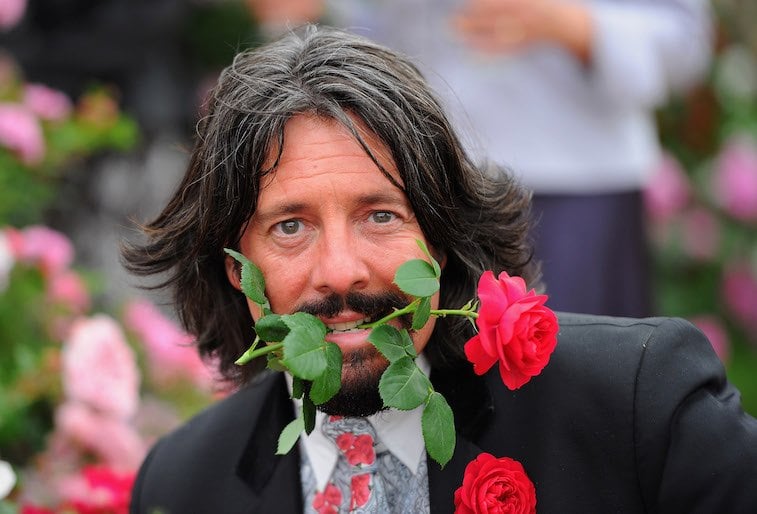 In addition to the property-owning teams, the first season of Instant Hotel features presenter Luke Jacobz and celebrity hotel designer Juliet Ashworth. Ashworth has been designing and curating luxury hotels for years and is highly-respected the world over. In her role as a judge on Instant Hotel, Ashworth lends her skill at interior design and customer experience in reviewing each individual property. In an interview with TV Tonight, Ashworth states that while everyone has their own unique ideas on how to create a stylish space, there are certain standards that must be met in every property, from cleanliness to value.
Luke Jacobz acted as host of the show for the first season and is a well-known Australian actor and television personality. Jacobz admitted in a recent interview that he was excited to be hosting the show, as he has stayed in some of the best and worst hotels around the world. For the second season of Instant Hotel, which has yet to premiere in Australia, Jacobz will not be returning as host but will be replaced by Laurence Llewelyn-Bowen, a flamboyant, hilarious British television personality.
What do the contestants compete for?
As with every major reality show, the stakes are upped by the fact that the contestants are competing for a truly incredible grand prize. The winning team scores an all-expenses-paid trip to Los Angeles. The trip to the Sunshine State is only part of the fun – the winning team also wins a stay in a rental property owned by a famous celebrity.
When does the new season premiere?
While the new season of Instant Hotel hasn't even hit Australian television yet, the buzz is growing. A January 9th article gave an exciting sneak peek into the newest season, which will see even more beautiful rentals and teams that will stop at nothing to get the winning advantage. Take a deep dive into the exotic, exciting world of Instant Hotel and start enjoying it on Netflix now. The entire first season is now streaming!
Check out more of the Cheat Sheet's Netflix picks (including foolproof ways to find movies that you are sure to enjoy) and stay tuned to learn more about all the hottest shows streaming in 2019!