Investigation Discovery Names David Eason a Bad Dad, and Jenelle Evans is Mad!
Jenelle Evans won't be appearing on the Investigation Discovery network anytime soon, that's for sure. The network is known for their true crime programming, so it made sense that they'd publish a video about bad fathers for Father's Day. The fact that Eason was part of the list enraged his wife, though, and she took to Instagram to share her thoughts.
David Eason makes the 'Frightening Fathers" list
Investigation Discovery tends to skew towards the macabre. The network routinely covers murders, disappearances, and serial killers, but when they released their list of bad dads, they added the former reality TV star to their roster for 2019.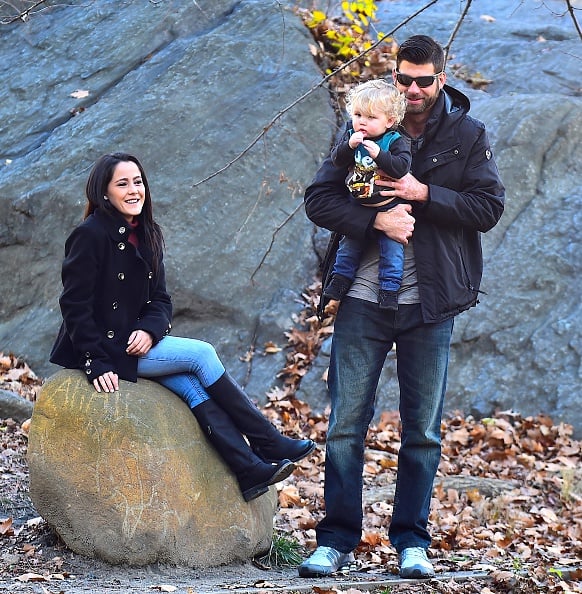 Eason made the list because of his wild actions. Not only did he kill the family dog, but he continued to act out when CPS got involved and removed children from the family's home. Add in the 911 calls and recordings released that depict a troubled and angry soul, and you can sort of understand why he would be pegged as a less-than-stellar father.  Well, most people can understand why he made the cut. Jenelle cannot, and she is heated!
Jenelle stepped forward to defend Eason, further alienating herself from fans
While Jenelle would like to think we are operating in shades of gray when it comes to Nugget's death, most fans have been pretty clear about how they feel. Nearly 500,000 people have signed a petition asking for David to be charged with the dog's death. CPS also took the issue seriously enough to remove all of the children from the house. Jenelle, however, insists that David was in the right, even though he killed her dog.
The mother of three went on an Instagram rant after spying David's picture on the list. In her post, Evans claimed Eason was "protecting his child." If rumors about the incident are to be believed, not only did Eason beat the dog, but he chased it down when it ran off into the woods to kill it.
Fans aren't thrilled with Jenelle's attempt to justify David's actions
Fans have come out in droves to let Jenelle know that Ensley was not in danger. They are basing their decision on the videos provided by David Eason himself. In fact, Randy Houska noted that Ensley appeared to be tormenting the dog before the pup even moved in her direction.
Jenelle refuses to hear any other opinion, though. She continues to defend Eason, which is only lessening her chance of finding television employment ever again. The masses have turned on Evans, and she doesn't seem to realize it yet.