Is a Hulk Solo Movie Still a Possibility at Marvel?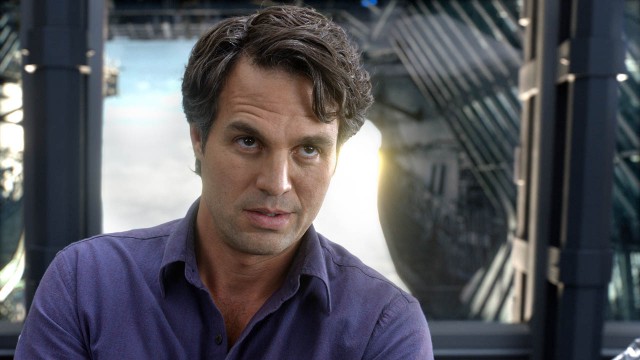 Rumors that Marvel could be launching a Hulk solo movie starring Mark Ruffalo have been garnering a lot of attention in recent months. Speculation that a film adaptation of Planet Hulk could be in the works was quickly followed by slightly varying reports that suggested Hulk would be starring in a Guardians of the Galaxy sequel. Recently, though, Ruffalo — who plays Bruce Banner in the Avengers movie — spoke to Entertainment Weekly to discuss his own thoughts on the possibility of a stand-alone Hulk movie and fans will definitely be interested to hear his vision for the potential project.
According to EW, Ruffalo, who is the third actor to take on the character in recent years following Eric Bana and Edward Norton's versions, has been contemplating what a Hulk movie would entail for the past several years. While fans have applauded Ruffalo's performance in the part, the actor acknowledges that creating a movie around the superhero wouldn't necessarily be easy.
"It's a particularly hard character to make a movie about because he doesn't want to be there, generally," he explained. "It's hard to make a movie about a guy who doesn't want to be there. And he doesn't want to do the very thing that you want him to do."
In order for the movie to work, though, Ruffalo says that it would have to focus on Hulk's struggle with himself, not just with some other villain. "I think there's a whole relationship with Banner and Hulk that needs to be discovered," he said. "There's a very cool thing happening: Hulk is as afraid of Banner as Banner is afraid of Hulk."
That theme is one that has been explored in the original comic books, but hasn't been made as obvious in the film adaptations, as Ruffalo himself admits. "But because you haven't really been able to get inside of Hulk's head, because the [cinematic] technology wasn't available to make it nuanced enough to do that, and now it is. So now I think there's a way to do it," the actor explained to EW.
While speaking to The Playlist recently, Guardians of the Galaxy director James Gunn outright denied that either a Planet Hulk movie or a Hulk-centered Guardians sequel was being made. But if Ruffalo is seriously considering a possible plotline, it seems as if there could still be a chance for the film to happen. If a spinoff flick were to get made, though, it would have to be sooner rather than later, as Ruffalo (and Banner) is 46 years old.
Marvel recently announced that five more films are headed to the big screen from now through 2019, although they didn't reveal which one it was or whether a Hulk solo movie was included in the lineup. If Marvel has greenlit the project, there's a chance they'll announce it at San Diego Comic Con later this week. Given the hugely positive reactions fans have had to Ruffalo as Hulk and the overall enthusiastic response to rumors of the potential movie, there will surely be an eager audience heading out to theaters if the film ever does actually hit the big screen.
Hulk will next be appearing in Avengers: Age of Ultron, out May 1, 2015.
More From Wall St. Cheat Sheet: