Abby Huntsman Still Hasn't Found Her Way at 'The View'
If you caught any episodes of The View during Whoopi Goldberg's absence, you probably witnessed some fireworks. On one February morning, Joy Behar, who was moderating while Whoopi was out, shut down Meghan McCain for what she described as "a hissy fit" on the air.
Since Whoopi's return, things have calmed down a bit. Whether you credit that to the strength of Whoopi as a moderator or Joy's reduced role, it's clear that the show has a delicate personnel balance.
Sunny Hostin and Abby Huntsman, the show's other two co-hosts, serve as stabilizing forces among its more volatile elements. In Huntsman's case, there have been rumors she's been too calming of an influence for producers (i.e., she's taken the concept to the point of boredom).
Still, it's far from Huntsman's first job on TV. Here's a look at her career and family connection to politics prior to joining The View — and where she stands about six months into the job.
Huntsman's 'GMA' internship and work on her father's presidential campaign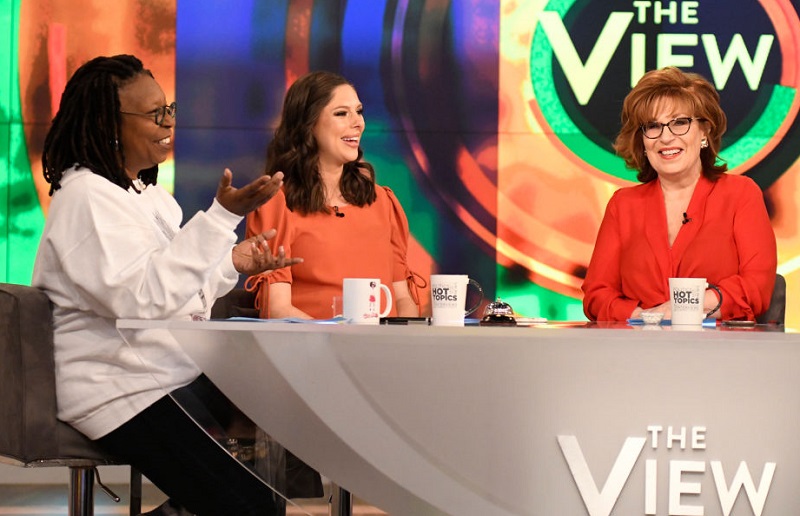 Huntsman, who hails from Utah, shares more than conservative views with her co-host Meghan McCain. Her father, Jon Huntsman, also ran for president (in 2012) after serving as Governor of Utah from 2005-09. Abby was going to the University of Pennsylvania at about the same time.
While in school, she interned at ABC's Good Morning America and later worked at ABC News and GMA. During her father's run for president, she served as a media adviser and on-air surrogate for his campaign. Her TV career continued with The Cycle on MSNBC.
Following that gig, she worked at Fox & Friends Weekend as an anchor and co-host. When ABC announced her hire in August 2018, Variety described it as the show "getting it right" and noted that it followed a number of outlets that had "burnished their Republican credentials" in the Trump era.
Yet at The View, you might describe her sweet spot as the center-right (much like her father). At times, you will find Huntsman searching for a personal angle and a way to turn up the heat on her take. It doesn't always make for great TV at The View.
Where Huntsman's lack of experience in talk/opinion becomes apparent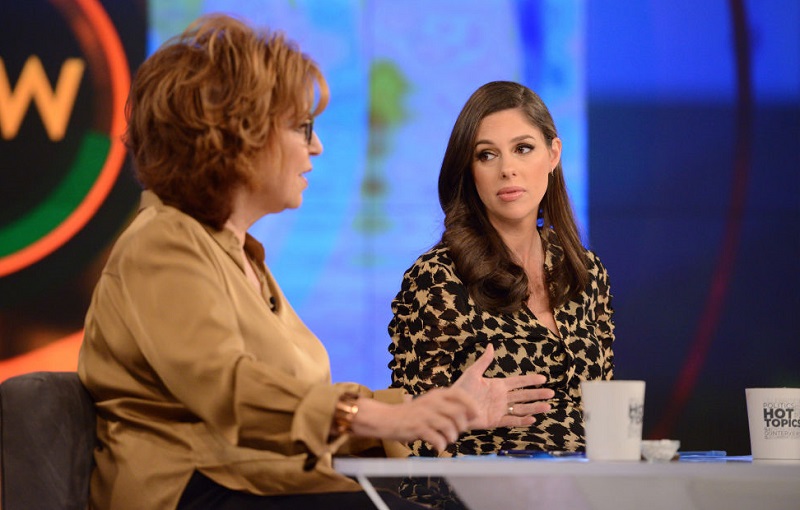 Though Huntsman worked for plenty of time on an opinion-first network like Fox News, you can see the reporter — not the person — in her come out frequently on The View. It seems out of place at a table with Joy and Whoopi, both of whom have personality to burn.
Take the March 25 episode, when she started speaking about her disappointment that Trump didn't "thank" Robert Mueller for his service as special counsel. For anyone who's ever heard Trump speak, that idea comes off as absurd.
She also warned "Dems" about "overreach" in upcoming investigations following Mueller's conclusions. (No one has seen the Mueller report yet, mind you.)
These dull, vaguely partisan musings may be the reason why ABC executives reportedly (per Page Six) believed it was "a mistake hiring her" in December and recommended her to a performance coach. On March 26, Huntsman was at it again, wondering about Trump's behavior.
"I think this is such a moment for the president to bring this country together," she declared. Not only did that draw a look of extreme disbelief from Whoopi; the reserved Sunny also went into a side-eye stare.
If ABC is looking for a Republican voice, it might want to look in the direction of someone who understands the personality of the president. (Despite her faults, McCain certainly understands who Trump is.)
On a show like The View, where drama is the norm, Huntsman's brand of stale network-news analysis feels out of place. In that respect, it doesn't matter that she had a lot of experience on TV. It's not hard to see why ABC execs would be second-guessing themselves at this point.
Check out The Cheat Sheet on Facebook!