Is Amanda Bynes Returning to Acting?
For kids who grew up in the '90s, Amanda Bynes was a child star staple on television. Not only was she part of Nickelodeon's All That, which, today, was like the Saturday Night Live for kids, but she even had her own show — The Amanda Show. She quickly moved to our big screens too — but it wasn't long before Bynes disappeared altogether. After multiple years of odd behavior and an announcement that she was quitting acting via Twitter, fans never expected to hear from Bynes again. But now, it seems she may be back.
So, will we see Bynes on our big screens once again? Here's what she's said.
Fans remember Bynes for her early hits as a teenager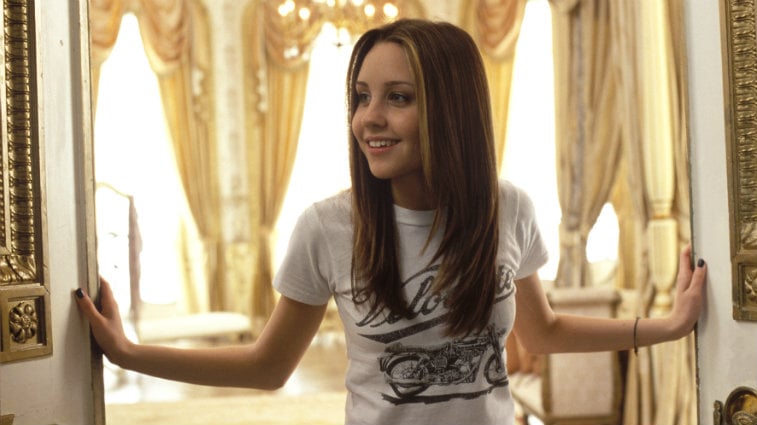 Paper Magazine sat down with Bynes recently, and the publication reminds us that the actress, who's now in her 30s, had the career any child would dream of. She started acting in youth plays, and by the time she was 7, she acquired an agent. Soon, she was booking commercials thanks to her natural charisma and love for the spotlight. It wasn't long after her commercial phase when she was spotted by a Nickelodeon producer and got her role on All That. "It was a dream come true. It was unbelievable for me," she said about being cast for the show.
A few years after her stint on All That, Nickelodeon wanted to take things a step further with Bynes and give her her own show (The Amanda Show). She soon became a household name, and as she grew through her teen years and her 20s, she starred in Big Fat Liar, She's the Man, Easy A, and Hairspray.
She started dabbling in drugs by the time she was 16
Bynes never fell into the party lifestyle like many other child stars. Instead of drinking alcohol, Bynes notes to Paper Magazine that she started smoking marijuana consistently by age 16. But that quickly turned into doing harder drugs, like molly and ecstasy. Then, she admitted she started abusing Adderall — and she even faked ADD symptoms to get a script for it.
It wasn't just the drugs that were getting to Bynes, either. She had incredibly low self-esteem and had a hard time watching herself on camera. She notes that she started to convince herself she was a terrible actress, and watching herself in her own films became unbearable. "I don't know if it was a drug-induced psychosis or what, but it affected my brain in a different way than it affects other people. It absolutely changed my perception of things," she told the publication.
She announced she was retiring from acting on Twitter
After attending a screening of Easy A and witnessing her own acting chops, Bynes decided then that she would retire from acting. But instead of announcing it in any formal way, she took to Twitter. "If I was going to retire [the right way], I should've done it in a press statement — but I did it on Twitter. Real classy! But, you know, I was high and I was like, 'You know what? I am so over this' so I just did it," she told Paper Magazine.
After her retirement announcement, things got even worse for Bynes. The Washington Post reminds us she also used Twitter as a platform to go on wild, drug-induced rants. And she had numerous brushes with the law and stayed in a psychiatric hospital for a small period of time, too.
While many assumed Bynes was having a mental breakdown, she insists she's not mentally ill — she was just on drugs at the time, and she's currently clean. "I'm really ashamed and embarrassed with the things I said. I can't turn back time but if I could, I would," she said. "Everything I worked my whole life to achieve, I kind of ruined it all through Twitter."
Bynes is hoping to return to acting
While Bynes is currently in fashion school, she is looking to make a comeback with acting — and her interview with Paper Magazine isn't the first time she expressed that, either. People notes her lawyer told Page Six last year that she was already getting a few acting offers but was waiting for the right one to truly make her comeback. "In 2018, she looks forward to completing fashion school and dipping her toe back into acting," her lawyer confirmed.
As for what Bynes is looking for, she's noted that she's very interested in doing TV again. She also mentioned to Paper that she wants to reenter the acting business "kind of the same way I did as a kid, which is with excitement and hope for the best," and she's looking forward to trying all types of roles. "I have no fear of the future. I've been through the worst and came out the other end and survived it so I just feel like it's only up from here," she added.
Check out The Cheat Sheet on Facebook!