Is 'American Horror Story' Star, Sarah Paulson, Married?
She might have played Cordelia Foxx, Lana Winters, and Sally McKenna on FX's series American Horror Story. However, outside of acting, Sarah Paulson considers her controversial relationship with Holland Taylor "the least interesting thing" about her. Here's what we know about Sarah Paulson, Holland Taylor, and the 31-year age gap between the two women.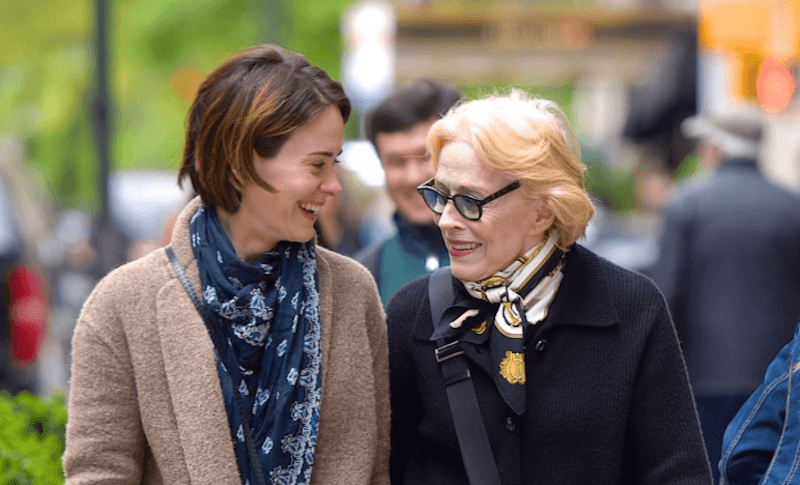 Is Sarah Paulson dating actress Holland Taylor?
Sarah Paulson is an award-winning actress, known for her starring roles in the television series American Horror Story. Still, somehow, she found time to be in a relationship — dating Cherry Jones for about five years. At one point, she was even engaged to Tracy Letts, according to Ranker. Now, she found love in another beloved actress.
"If my life choices had to be predicated based on what was expected of me from a community on either side, that's going to make me feel really straitjacketed, and I don't want to feel that," Sarah Paulson said. "What I can say absolutely is that I am in love, and that person happens to be Holland Taylor."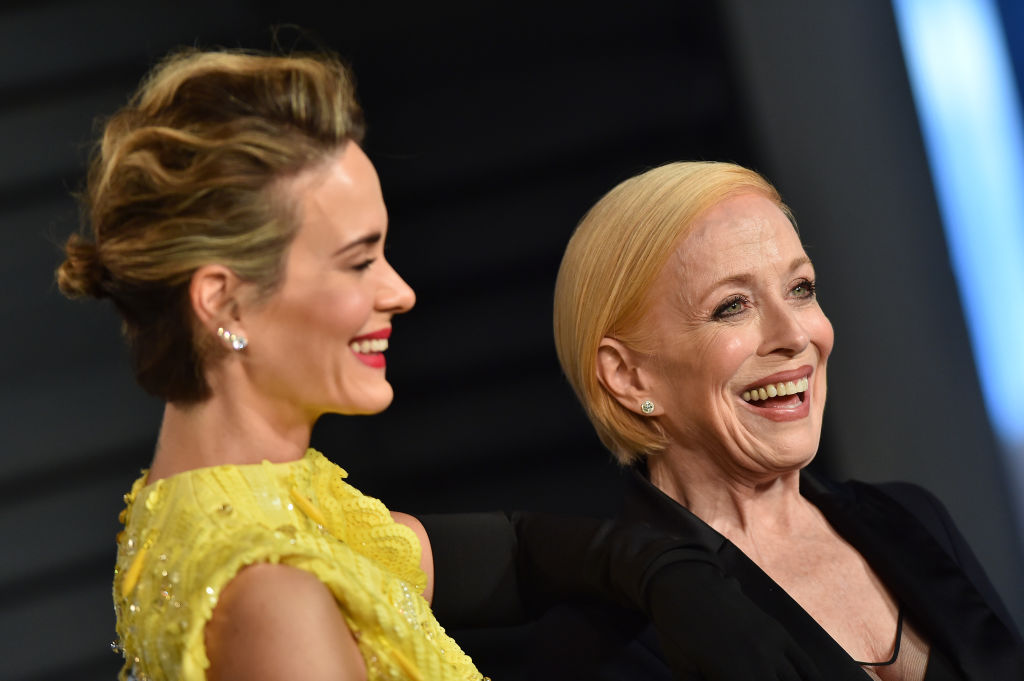 There is a 31-year age gap between Sarah Paulson and Holland Taylor
As an Emmy Award-winning actress, Holland Taylor starred as Evelyn Harper in Two and a Half Men. She acted as Bunny in The Wedding Date and Ida Silver in the television series Mr. Mercedes. Most prominently, fans know the actress from her role in Legally Blonde.
In the meantime, Sarah Paulson kept busy, working on the FX television series, American Horror Story. She starred in films like Ocean's Eight, The Post, and the trendy film, Bird Box, available for streaming on Netflix. She will star as Nurse Mildred Ratched in the upcoming series based on One Flew Over the Cuckoo's Nest, entitled Ratched.
The two went public with their relationship in 2015, resulting in numerous news stories regarding the age gap between the two actresses. (Sarah Paulson is currently 44-years-old, and Holland Taylor is 76-years-old.) However, when asked about her relationship, Paulson didn't believe it was worth mentioning.
"I'm with a much older person, and people find that totally fascinating and odd and to me, it's the least interesting thing about me," Paulson said in an interview with The Edit. Although the two have been dating for about four years, there is no news regarding their engagement, wedding, or marriage.
Will Sarah Paulson be on the next season of 'American Horror Story'?
As one of the few actors to appear on every season of American Horror Story, fans were concerned that Sarah Paulson might not return for AHS: 1984. However, the network confirmed that Paulson would appear as a guest star for the upcoming season. This will be the actress's first time not portraying a lead character.
Additionally, this season will be the first American Horror Story without fan favorite, Evan Peters. He stated in an interview that portraying dark characters is difficult because of the "massive amount of rage" that's called upon him. Still, this season contains alumni of the show, like Emma Roberts, Billie Lourd, and Cody Fern. A newcomer to the show, one of the main characters will be portrayed by Olympian Gus Kenworthy.
FX's television series, American Horror Story: 1984, premieres on September 18, 2019.