Is Amy Roloff From 'Little People, Big World' Moving? Here's Why Fans Think So
We've been watching the Roloff family for years thanks to TLC's Little People, Big World, and we still can't get enough of what they're up to today. It all began with Amy and Matt Roloff, a couple with dwarfism who also have four children and a family farm they take care of. Over time, Amy and Matt grew apart and eventually divorced, which made for a change in family dynamics. But they still own and operate Roloff Farms together to the best of their ability while their kids grow up, marry, and start families of their own.
Fans can't imagine that Amy would ever move away from Oregon, as it's what she's always known. But some believe she's willing to make a big move. Here's why.
Tension on Roloff Farms has been high since Matt and Amy divorced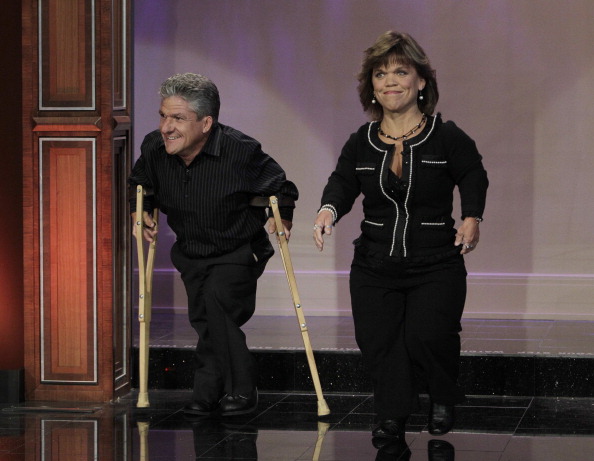 Matt and Amy were together for almost 30 years, and their divorce was anything but simple. Radar Online notes Matt was living with his girlfriend, Caryn Chandler, just 500 feet from the large farmhouse that Amy kept, so the exes would see each other all the time. Not only that, but Caryn also worked on Roloff Farms as a manager and helped out a ton during their busiest time of year. There's no doubt this made the situation all the more uncomfortable for Amy.
Amy has discussed how difficult the divorce was for her and the kids in the past, too. And In Touch Weekly notes she's commented on how hard it is being around Caryn all the time. "Caryn is an employee and in a personal relationship with my ex-husband, so it is still hard to invite Caryn to some of the family events. I'd rather minimize the personal interaction. It's not healthy for me," Amy's commented. And since she's mentioned multiple times how difficult being around Caryn is, fans suspect this could mean she's willing to skip town completely.
Amy hinted that she might want to move to Washington
If Amy was to move, where would she go? Fans remember the Roloff matriarch hinted that Washington could be a possible destination for her back in April 2018. She posted a photo on Instagram of herself with daughter Molly and Molly's husband, Joel, while she was visiting the happy couple in Spokane, Washington. "What an awesome start to my three day weekend taking a road trip to visit with Molly and Joel. Love them bunches," Amy captioned the photo. She then added, "I kind of like Spokane! Hmm…."
Good Housekeeping notes being away from Molly has been difficult for Amy, which has led fans to believe that she may make a move. And of course, her Instagram post about enjoying Spokane had many wondering if she was looking to relocate permanently. Only time will tell.
Is she really preparing to leave? Probably not
While Amy may be seriously uncomfortable with the situation with Caryn and has also hinted about enjoying Washington over Oregon, it's unlikely she'll be moving anytime soon. While Molly made a big move out of state, the rest of the Roloff kids are in state, and we frequently see them featured on Amy's Instagram. Not only that, but Amy has something else to stay for — and that's her boyfriend, Chris Marek.
Amy and Chris have been together for over two years now, and the two seem to still be going strong. She's mentioned on Little People, Big World how much she enjoys Chris' company, and they're frequently seen spending holidays together, too. Fans seem to think a future engagement might be in the works — and considering Chris lives in Oregon with Amy, we doubt she'll leave his side anytime soon unless he's also going with her.
Check out The Cheat Sheet on Facebook!