Is Andy Serkis the Right Choice for Alfred in 'The Batman'? Fans Aren't Into It
Andy Serkis has made a living out of his performance capture roles, comprising motion, capture acting, animation, and voice work. Some of his roles include the upcoming Sony sequel to Venom, as well as Lord of the Rings, Planet of the Apes, and Star Wars.
Now, Serkis's rumored role as Alfred Pennyworth in the forthcoming Matt Reeves reboot, The Batman, has DC fans up in arms — here's why.
Which actors have played Alfred Pennyworth in the past?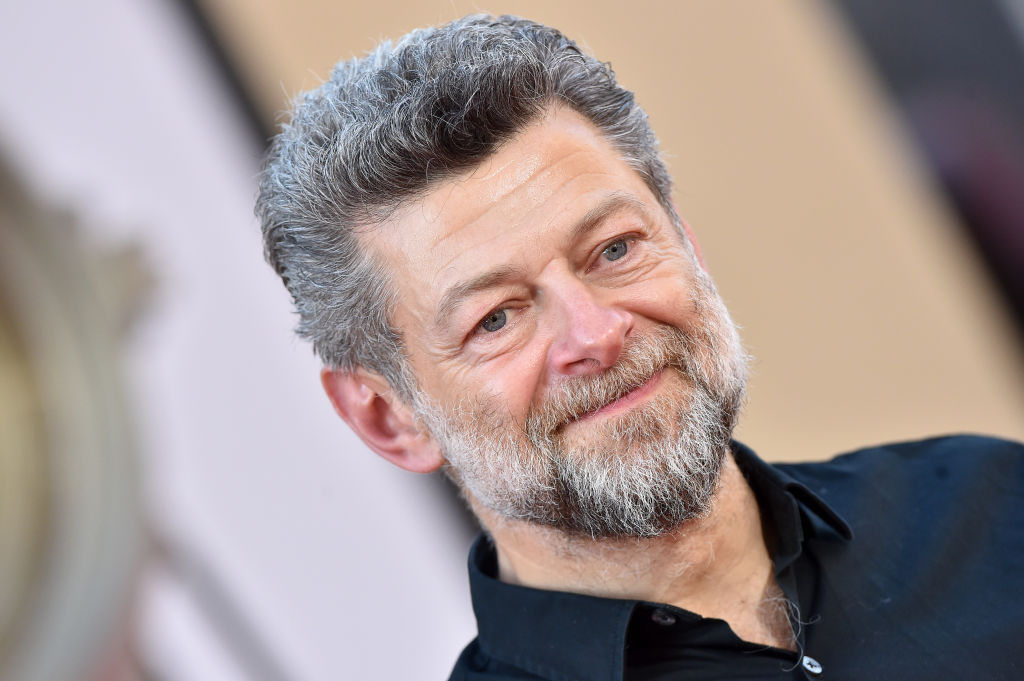 The role of Bruce Wayne's loyal servant first appeared in the 1940's comic, Batman No. 16. The original character, Alfred Beagle, didn't become popular until decades later.
The most recent portrayal of Alfred, played by Jeremy Irons, came via the 2017 Justice League movie. Before that, Michael Caine played the part in Christopher Nolan's Dark Knight trilogy, with Michael Gough leading the way in Tim Burton's Batman through Joel Schumacher's Batman & Robin.
Ralph Fiennes voiced the role in two animated films and currently, Jack Bannon stars as Alfred in the Epix TV series, Pennyworth.
As Batman's right-hand-man, Alfred's part in the DC world is an important one. Plenty of actors have taken the task and performed it well. Could Serkis out-perform the others?
What will 'The Batman' be about?
Robert Pattinson stars as the Bruce Wayne/Batman combo after Ben Affleck stepped down from the role. Director, Reeves, took over to create a story about the Dark Knight instead of an origin story. Reeves previously described the movie as "defining" and "very personal."
Reeves previously told The Hollywood Reporter that The Batman will feature multiple villains.
"You can't have Batman without a villain," he said. "There will be a rogues gallery."
With Pattinson playing a younger version of the Caped Crusader, the movie will likely take place in the 20-year gap between when Bruce Wayne first began his superhero journey and his time in the Justice League movies.
However, Reeves indicated The Batman, and any sequels, won't tie into any other DC Extended Universe movies, just as Joaquin Phoenix's Joker wasn't part of any other DCEU story.
Why aren't all fans on board with Andy Serkis as Alfred Pennyworth?
Though Serkis has been part of the Marvel Cinematic Universe (as Klaue in Avengers: Age of Ultron and Black Panther), his rumored move to DCEU reteams him with Reeves, who directed the Planet of the Apes franchise.
However, fans aren't too keen on seeing the Mowgli actor in the faithful servant role. While some enjoy the work of Serkis as a whole, others have pointed out Serkis is a little overqualified for the role.
A few have even mentioned giving Serkis Farrell's role of Penguin and doing the old switch-a-roo.
One fan said, "Alfred? Not a bad choice, but I was hoping he would have played one of the rogues. Serkis is an extremely talented actor so I'm sure he'll do great."
Another fan Tweeted, "I love Andy Serkis as much as everyone but I can't see him as Alfred. He's always got a weird accent or personality (Gollum, Snoke, Klawe) in every movie I've seen him in, I just can't see him as a posh butler."
Others are more concerned with Serkis's prior commitment directing the Venom sequel, saying he can't possibly do both. Along the same lines, a few expressed being tired of seeing the same actors in various comic book roles.
Regardless of whether you're pro Serkis as Alfred Pennyworth or not, The Batman is slated for release on June 25, 2021, so there's still time to jump on the bandwagon.