Is Ariana Grande Vegan? Why Her Fans are Upset About Her New Starbucks Drink
Ariana Grande's new Starbucks drink, the Cloud Macchiato, isn't winning everyone over — and not because of the taste, but rather because it's not vegan. Fans are now slamming the pop superstar since she has claimed to be vegan in the past.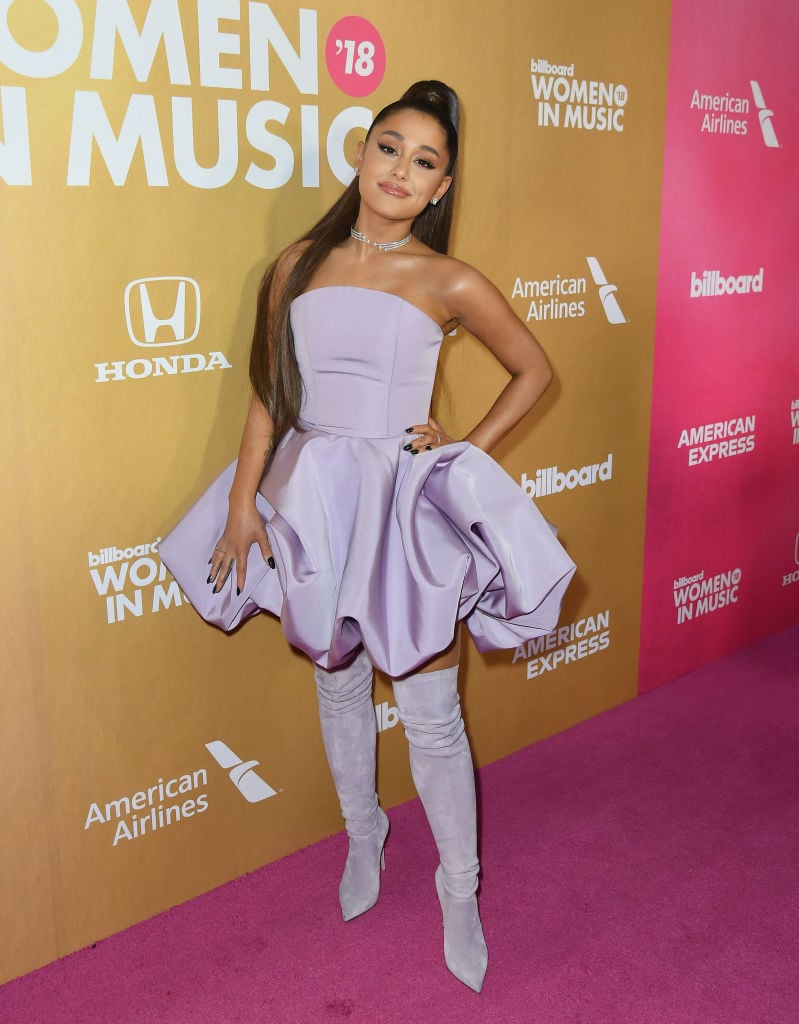 What is a Starbucks Cloud Macchiato?
Grande partnered with Starbucks to create a signature drink called the Cloud Macchiato. It's a beautiful drink with a puffy cloud topping that's made with espresso, vanilla-flavored syrup, caramel sauce, egg foam, and milk. The milk and egg foam creates the dreamy topping but there's one problem… there's no way to make it vegan and still get that cloudy texture on top.
Why are fans so upset?
Fans are finding fault with the beverage because Grande is vegan so she wouldn't be able to drink it. Many people have suggested using an almond milk or nondairy alternative for the topping, but the egg foam is critical for the consistency and there's no workaround on that. Additionally, the caramel drizzle contains dairy.
So, problems abound.
Grande shared photos of herself with the drink on social media, noting: "‪@starbucks‪ cloud #cloudmacchiato #starbucksambassador #trythesoyversion."
Her vegan fans were quick to point out the issue, with one person tweeting in response: "Even a soy version has eggs in it though. The cloud powder is egg whites. Just not sure why you would be an ambassador for this particular drink if you're vegan. Would have been nice to see you use your influence for a plant based food option or a drink that can be made vegan."
Is Ariana Grande a vegan?
Yes. Ariana Grande is a vegan. In a 2013 tweet, she explained: "I've eaten organically since I was little and always kept meat minimal but today marks my first day as a 100% Vegan!!!! Joyous day."
Additionally, in a 2014 interview with The Mirror, when Grande was asked why she became vegan, she explained: "I love animals more than I love most people, not kidding. But I am a firm believer in eating a full plant-based, whole food diet that can expand your life length and make you an all-round happier person. It is tricky dining out, but I just stick to what I know — veggies, fruit and salad — then when I get home I'll have something else."
Grande's fans and Starbucks baristas aren't happy
Fans were quick to weigh in on social media on the matter, with one person tweeting: "Ariana: I'm vegan I love animals I could never think about eating another way! Also Ariana: *releases drink with egg whites w/ Starbucks.*"
Another person tweeted: "how is ariana grande promoting the new starbucks cloud macchiato when she's vegan when the drink contains egg and dairy lmao."
Even Starbucks employees were sharing their thoughts on the matter, as one person pointed out: "As a barista AT Starbucks, I think it's really weird that Ariana Grande is the ambassador for the new drink. You literally cannot make it vegan, the key ingredient in cloud powder is egg whites to make it more like meringue."
When one coffee drinker asked on Twitter, "Can I get it vegan?," Starbucks responded: "Sorry, no. The cloud powder cold foam contains egg and milk and the sauce contains dairy."
Does Grande's Starbucks drink mean she's done with the vegan diet?
Many fans believe that Grande's new Starbucks collaboration means she's not vegan anymore.
In a 2017 interview with Popsugar, her trainer, Harley Pasternak, explained: "Ariana eats incredibly well and she always had a healthy diet." He added: "I think what I've gotten her to do now is to create a more balanced diet and feel OK about indulging and celebrating sometimes. She has widened the ingredients she puts into her diet."