Is Ariana Grande's Hair Real? The Truth About Her Signature Long Locks
When it comes to pop stars who have risen to the height of fame in recent years, Ariana Grande is definitely one of them. From her powerhouse voice to her soothing pop melodies (and, unfortunately, her relationship drama), we've all heard of this mid-20s pop princess making her way up the charts. We're also familiar with Grande's signature style and amazingly luscious locks — though, of course, we also remember when her high ponytail was all anyone could talk about.
Lately, we've seen Grande switch up her high pony style for different up-dos, and she's also posed in magazines with it completely down. Not only that, but she's bleached it platinum blonde, too. The seemingly wonderful health of her hair as well as how fast her strands change has her fans wondering just how much of her hair is her own.
Ariana posted in 2014 about her damaged and broken hair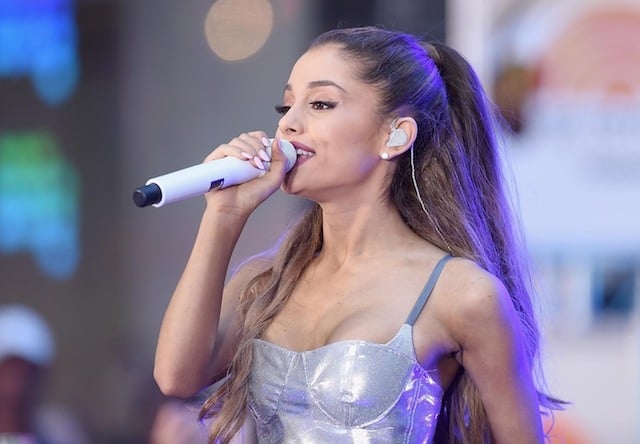 While it may seem like Ariana first came on to the scene as a singer, she actually had her breakout role as an actress first. Insider reminds us that she was on Nickelodeon's Victorious as Cat Valentine from 2010 to 2013. And for those unfamiliar with the role, the character of Cat had vibrant red hair that Ariana had to continuously dye for years to achieve the desired look. This, of course, led to serious damage. And in 2014, the pop star began wearing her locks in the signature pony — but it didn't come without criticism. She finally spilled the truth about her hair on Facebook that year.
"I had to bleach my hair and dye it red every other week for the first 4 years of playing Cat… as one would assume, that completely destroyed my hair," Ariana wrote on the social media platform. "My real hair is back to brown and I wear extensions but I wear it in a pony tail because my actual hair is so broken that it looks absolutely ratchet and absurd when I let it down," she added. She even admitted to trying wigs and weaves, but they were uncomfortable or looked unnatural to her. She found the high ponytail was what worked best at the time.
She's spoken about the evolution of her signature ponytail in 2018
While Ariana spoke about her broken hair and ponytail all the way back in 2014, we're still seeing her with the same hairstyle in 2018. This time, however, she's finally discussing how her hair has gone through a total evolution, and the pony has become a part of her identity.
Allure reports in a recent interview, Ariana said, "The pony has also gone through an evolution, and I'm proud of that. … I mean, it's like a Victoria's Secret angel without angel wings. It's still her without them, but when she's with them it's like, 'Ohh, I get it, she's an angel'." And though Ariana isn't scared of changing up her hairstyle, she clearly knows what her signature look is and what fans expect. While her platinum locks tied in a low pony she exhibits on the cover of her newest album, Sweetener, show a more refined version of herself, she's still staying totally true to what's always done well for her in the past.
Her secrets to healthy hair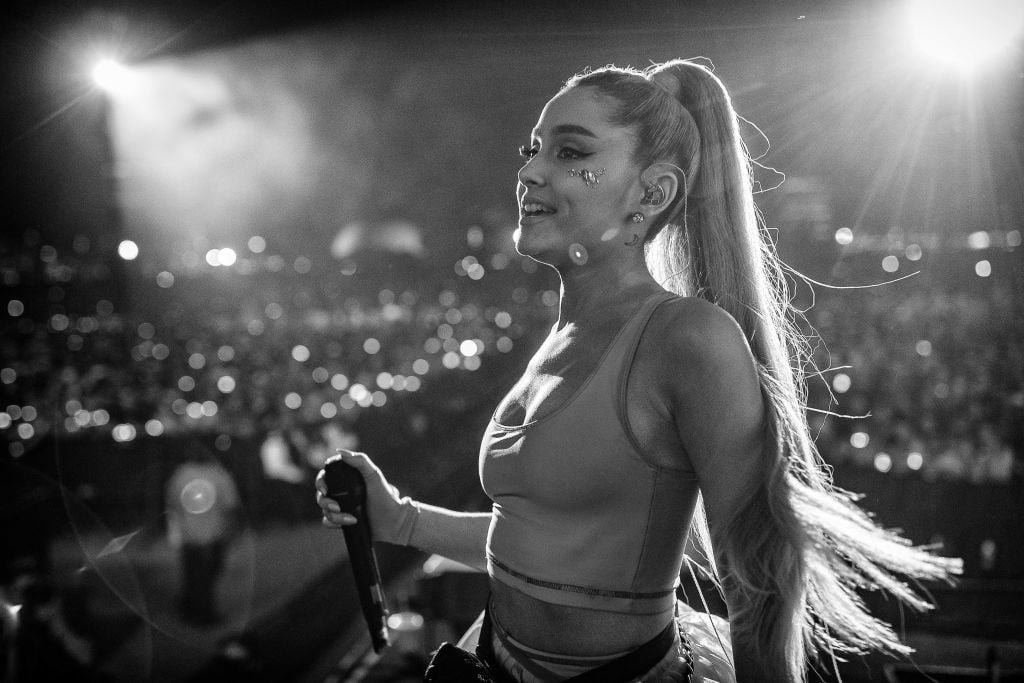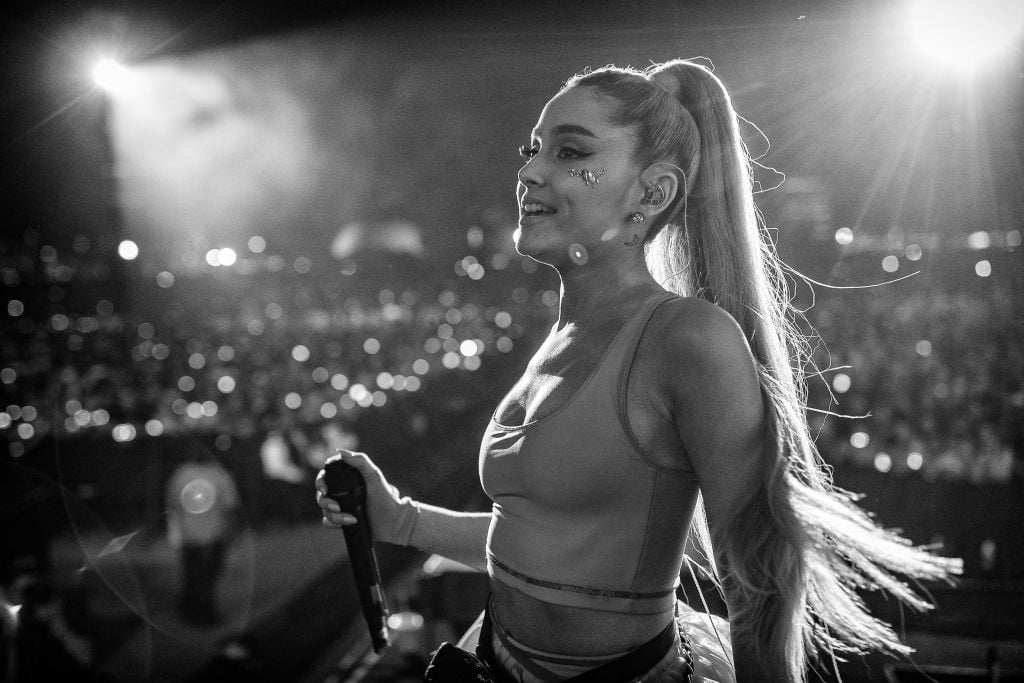 Though we've seen Ariana get more adventurous with her hair, there's no doubt she's still wearing extensions and taking optimal care of her locks (whether they're really hers or not). Allure explains Ariana's long locks require serious maintenance. The singer explains that on her days off, she uses coconut oil to keep the strands nourished, shiny, and sleek. She also says she uses lavender essential oil to soother her scalp and potentially help her real strands grow longer.
Ariana doesn't try to fool her fans into thinking all of her hair is her own, either. In September, she posted a video on Instagram of her seemingly tossing a wig or her extensions out onto the floor after a show.
Check out The Cheat Sheet on Facebook!