Is Ben Affleck's Solo Batman Movie Already in the Works?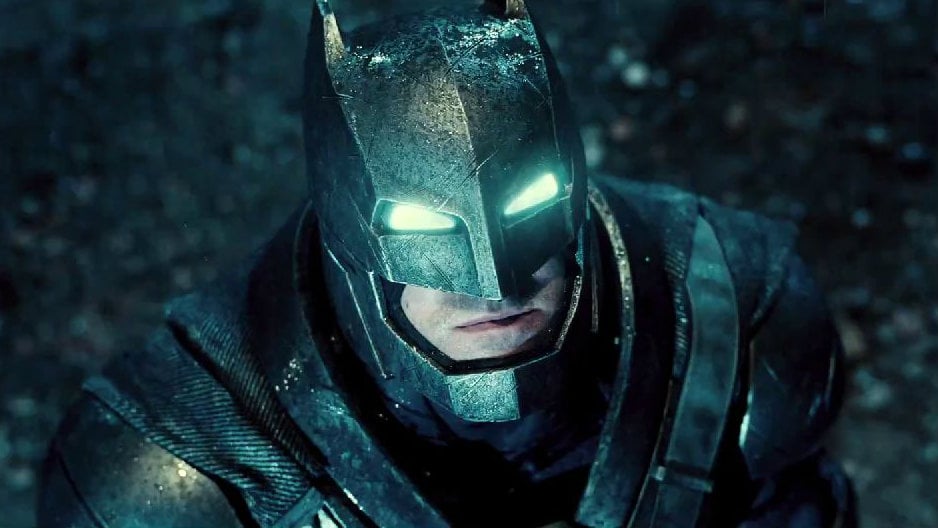 As Batman v Superman: Dawn of Justice continues to bring in big money at the box office, star Ben Affleck is busy looking ahead to his next outing as The Dark Knight. The actor has reportedly already completed a script for a new Batman movie centered around his version of the character.
Following his debut as Batman in Dawn of Justice, Affleck is only contracted to reprise the role in two more movies: Justice League Part One and Part Two (as well as a brief cameo in Suicide Squad). But according to The Hollywood Reporter, the star is looking to extend his place in the DC cinematic universe with the addition of a solo Batman movie.
"He's contracted to do at least Justice League One and Two, so at least three times wearing the cape," Patrick Whitesell, co-CEO of Affleck's talent agency William Morris Endeavor, told THR, also confirming, "There's a script that he's written that is a really cool [Batman] idea, so that's out there as an option."
While Whitesell's comments suggest that an Affleck-originated Batman may be further along than we thought, news of a possible solo movie centering on his character shouldn't come as a big surprise. Earlier this month, Affleck himself confirmed that he's working on another project with DC's Chief Creative Officer Geoff Johns. "He and I are working together on something and I really am excited about it," he told DC All Access.
Though Affleck hasn't elaborated any further about their collaboration, most presume that it's a Batman flick that could go into production sometime after Justice League. Whitesell's recent revelations about a script seemingly confirm that speculation, but details about what the "really cool idea" might be are still unknown (although we have a strong feeling Jared Leto's Joker will be involved).
Of course, the movie is far from a done deal yet. Warner Bros. has yet to officially announce that it's making any solo Batman movie and even if it does, there's no guarantee that it'll go with Affleck's script. Still, given the important role Affleck is currently playing in its DC lineup and his past success in screenwriting, chances are good that the studio will agree to do the project on his terms.
In addition to penning and starring in the developing project, there's also been talk suggesting that Affleck could helm the next Batman blockbuster. The actor has earned critical acclaim with all of his previous directorial efforts, including Gone Baby Gone, The Town, and Argo (the last of which earned an Oscar for Best Picture and Best Screenplay), so rumors that he could helm his own superhero flick have long been circulating. The actor himself has expressed interest at the prospect, but stated he wanted to learn more about working with a blockbuster of this size first.
"I thought if I was going to direct a movie like this, which I would like to do at some point, I need to have something of a refresher course of how these movies are done," Affleck told Entertainment Weekly in July.
Update 4/13/16: It looks like Affleck will get his chance to direct his own hero movie. According to Deadline, Warner Bros. chairman and CEO Kevin Tsujihara revealed that Affleck will helm the solo movie, as expected. He also confirmed that the film is a collaboration with Johns.
In the meantime, Affleck will return to his role as Batman in Suicide Squad, scheduled to hit theaters on August 5, and Justice League: Part One, due out on November 17, 2017.
More from Entertainment Cheat Sheet: