Is 'Big Brother' Returning For Season 22 on CBS?
Big Brother on CBS has been controversial throughout Season 21. Not only have the guests made insensitive remarks about minorities, host Julie Chen also landed in hot water after using a term deemed derogatory. With the season coming to an end in the next couple of weeks, fans are already asking about Season 22.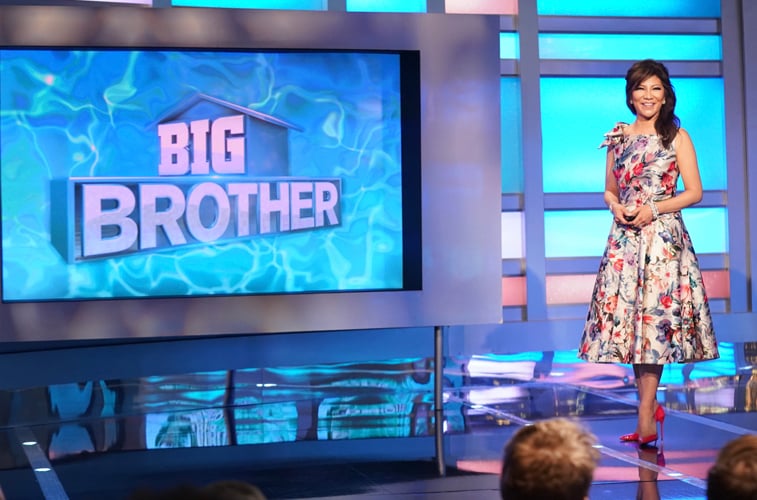 Is CBS canceling 'Big Brother'?
Big Brother continues to dominate in the ratings and it is highly doubtful that they will pull the plug. The show gives the eye network new content in the summer when most scripted shows are on hiatus. Having this reality show allows the network to offer its viewers an alternative to airing reruns of shows.
Chen will likely announce on finale night that casting for Season 22 will start and offer viewers a chance to submit videos online for consideration. The live final will air on Wednesday, September 25 at 9:30 p.m. EDT.
What are fans saying about 'Big Brother 22'?
Big Brother 21 has not crowned its winners yet and fans are already debating what they want from next summer's season.
One loyal fan hopes there's no Big Brother 22 due to what they consider "ratchet casting."
"Who hopes there is no Big Brother 22? I'm about done with this show. Casting has been ratchet, live shows are boring when it gets [down] to final 7-8ish. No good twist this year, then this celebrity BS. I'm done watching," the viewer tweeted.
Another viewer has a tip for people that want to be in the 22nd season of the reality show.
"Future [Big Brother 22] contestants, watch [Big Brother 21] first and do the exact opposite of [what] they are doing and watch [feed] highlights as well because that's where you will find the truth," the viewer suggested.
"I would love to apply for [Big Brother 22] or any other Big Brother season, but I'm the breadwinner in my house and I haven't been at my job long enough to ask for 3 months off," a fan expressed online.
What did Julie Chen say that was controversial?
On the night that Jack Matthews was evicted from the Big Brother house, he was confronted by Chen over his language and attitude toward houseguests.
Matthews had made insensitive statements to an African-American contestant, Kemi Fakunle, and an Asian-American contestant, Isabella Wang. The controversial houseguest called Kemi a "bitch" and "dogsh**" during conversations with other housemates and even used threatening language toward her saying he "wanted to stomp a mudhole through her chest."
The evicted houseguest apologized for his remarks saying the following: "Okay, well, I will say that the 'stomp the mudhole comment' was based on something that Sam [Bledsoe] said last season when she was frustrated, and I don't think there was any personal vendetta behind saying that."
Due to the time constraints of live television, Chen was unable to show Matthews his goodbye messages from the remaining houseguests. In doing so, she used a word that is deemed to have racist origins.
"We didn't gyp you out of goodbye videos…," Chen told Matthews.
Jake Bowers explained it best to The Telegraph: "Gypped is an offensive word, it is derived from Gypsy and it's being used in the same context as a person might once have said they 'jewed' somebody if they did an underhand business transaction."
Fans called out Chen on social media, but the issue was never addressed on-air on in her social networks.
A couple of weeks later, Chen felt like causing a little stir and wore several necklaces with marijuana paraphernalia pendants.
Chen posted a photo of her look on Twitter with the following caption: "You like my necklace? Gee thanks, just got it. Lighten up guys."