Is 'Big Brother' the Most Racist Show on TV Right Now?
"Big Brother is watching you," George Orwell's book 1984 said. Now viewers are watching reality show Big Brother with an unusually critical eye.
Critics have accused the CBS reality show of racism multiple times now, with particular upset caused by the controversial Jack Matthews making a "rice pudding" joke about Asian contestant Isabella Wang. That's hardly the first time Matthews has faced such accusations, and he's far from the only reason the show has been called racist.
Jack Matthews called out for 'rice pudding' remarks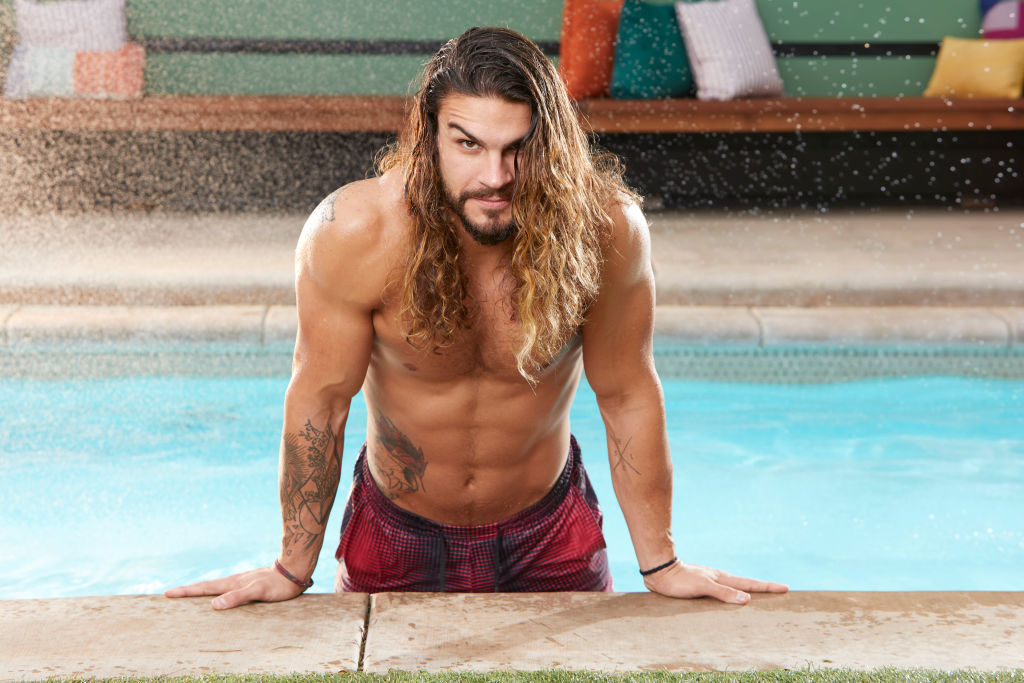 A recent kerfuffle involving Matthews went out on the Big Brother live feed only available on CBS All Access and was not broadcast on the TV show. Still, TMZ and other outlets showed the clip. Bella used the phrase "the proof is in the pudding." Matthews later responded by saying "the rice pudding."
If that was a joke, viewers certainly didn't find it funny. Cosmopolitan referred to Matthews as "the dollar-store version of Jason Momoa." Numerous people on social media, fed up with Matthews' repeatedly insensitive behavior, turned up their noses as well.
One viewer got so irritated, she created a petition on Change.org to have Matthews removed from the show, and so far it has more than 10,000 signatures. One commented called Matthews "absolute trash."
Wang ended up being evicted on the show, but she took the high road in an interview with EW:
"I was made aware of it, but I personally have not seen any of the show for myself. And I think that is probably something me and Jack can talk about after this show. Based on me being evicted and things like that, I really felt like kind of put myself in this own boat. So I have a lot of respect for Jack. I know that everyone in that house, we're all good people."
Another evicted contestant, Ovi Kabar, said in a different interview that he felt bullying was a "strong word" for what was happening, but he admitted the situation made him "uncomfortable." At the same time, he cast doubt on the notion of overt racism, saying that some of the questionable behaviors happened "subconsciously."
A 'Big Brother' producer was disciplined
Matthews hasn't been the only source of headaches on the show. A producer got in hot water when they told contestant Kemi Kakunle to "wag your finger and be like, Uh uh, girlfriend." That producer was reprimanded and told to take "unconscious bias training."
There was so much outcry over so many incidents that CBS released a statement that said, in part:
"At times, the houseguests say things that we do not condone. We share some of the viewers' concerns about inappropriate behavior and offensive comments, and producers have addressed specific incidents with the houseguests involved. However, there is absolutely no truth that the casting of the show is racially motivated, that the Houseguests' behavior is predetermined or that the outcome is controlled in any way."
What has CBS done to address the issue?
Besides releasing that statement, CBS has also taken to editing racist comments out of shows, but that move hasn't been received very well. Live feed viewers say Matthews looks more favorable on the actual shows rather than on the live feeds, where there is no editing, although CBS has also been criticized for cutting away from troubling moments on the feeds.
CBS' conduct regarding multiple controversies has been called into question, including allowing Michael Weatherly to remain on Bull despite paying former co-star Eliza Dushku $9.5 million to after she accused Weatherly of repeated sexual harassment. At a conference, CBS executive Kelly Kahl spoke about that issue, as well as the problems with Big Brother.
He said: "I'm not sure how much better we can edit that show. There are thousands of hours condensed down to 42 minutes per episode. We are not able to show every single thing on the show. We strive to show a good representation of what happens."