Is Blac Chyna Really Going to Harvard?
Blac Chyna has been making headlines quite a lot these past few years and not always for positive reasons. However, the reality TV star recently shared the news that she will be attending Harvard Business School, one of the most prestigious in the country, to the surprise of followers everywhere. But is that actually true? Will we really see Blac Chyna as a student at Harvard? Here's what we know.
Who is Black Chyna?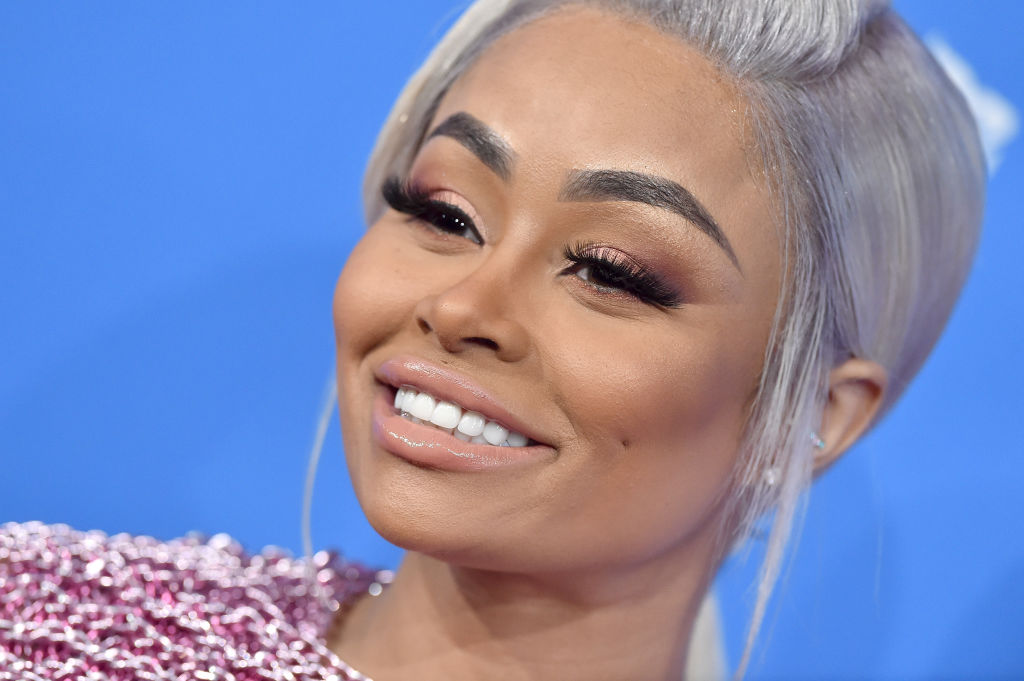 Black Chyna, whose real name is Angela White, was a stripper when she first got involved with rapper Tyga in 2011. She gave birth to their son in 2012.
Chyna was close friends with Kim Kardashian and even appeared on Keeping Up With the Kardashian from time to time. However, in 2014, Blac Chyna and Tyga split — the rapper went on to date Kardashian's younger sister, Kylie Jenner. This caused Chyna and the Kardashians' relationship to turn sour, especially amidst rumors that Tyga left her for Jenner.
Not long after, Chyna and Rob Kardashian got involved in a relationship. The pair went on to have a daughter together, who was born in 2016. They also became a subject of their own reality show, Rob & Chyna, though the two of them broke up not long after.
Currently, Chyna and the Kardashian-Jenners don't seem to be on speaking terms with each other. She filed a lawsuit against them for allegedly slut-shaming her and revealing personal details about her to get the second season of Rob & Chyna canceled, which cost her a lot of money when her endorsement deals are jeopardized.
Blac Chyna claims she is attending Harvard University
Recently, Chyna's team shared with TMZ that she had been accepted to take a course called Business Analytics at Harvard Business School Online, which would start on May 29th. A letter of acceptance was even shared. It congratulated Angela White and said that "the HBS Online team is confident that your participation throughout the course will be invaluable to your fellow cohort members."
This comes after Chyna announced on social media that she was working to change some things about herself. "Over the last couple of years, you guys have been given a perspective of who I am from the media and people closest to me," she said. "I've been bullied, humiliated, manipulated and discredited as a mom!… Of course I'm not proud of some of the pain I have caused, and I am working to be the best me."
She, then, added: "I don't talk on things often, but I promise to give you guys more of me. Angela White perspective."
Is Blac Chyna's Harvard acceptance letter real?
Upon Chyna's announcement that she was attending Harvard, the school's alumni were outraged at their institution's alleged connection to a controversial celebrity. This led to an investigation into whether Chyna's claim was even true or not.
TMZ later shared that they have received words from Harvard about this situation. Reportedly, the school clarified that they have neither "admitted nor provided an acceptance letter to a person named Angela White."
The outlet dug further to find out that Chyna's acceptance letter was fake. According to TMZ, it all came from a PR firm ran by a man named Christian Emiliano. For around $3,200, the firm would do everything and allow their client to take all the credit.
"Our team will complete all the course work for you, all you have to do is take one test (we will provide you the study guide) and then take credit for the program," Emiliano reportedly pitched. "You can go on the Harvard campus and take a picture with a Harvard hoodie on / you can post updates on your Snapchat and Instagram Story."
It's still unsure whether Chyna herself was aware of the scam or not, but her team maintained that she was planning on taking the course on her own.