Is 'Bombshell' Already Getting Oscar Buzz?
There's already been took of Academy Award nominations for 'Bombshell,' which has yet to be released. Here's what we know.
Though we're still mons away, an upcoming film, Bombshell, is earning early Oscar buzz. The movie, about a real-life scandal, features an incredible cast, a compelling story, and much more. Here's why it could be a winner at the 2020 Academy Awards.
What is 'Bombshell' about?
Bombshell is based on the true story of the Roger Ailes controversy at Fox News. The film stars Nicole Kidman as Gretchen Carlson, Charlize Theron as Megyn Kelly, and Margot Robbie as Kayla Pospisil, all three of whom work at Fox.
From the trailer, we can glean that the movie will take place around the time that the allegations broke back in 2016, as well as the fall out from that. John Lithgow portrays Ailes, and is joined by other big names like Mark Duplass, Kate McKinnon, and Alison Janney.
The true story it's based on
Just a few years ago, shortly before the popularization of the Me Too movement, Ailes was CEO of Fox. He was accused of sexual misconduct by Carlson, a Fox News host, in 2016, two years after a book was published with similar allegations against him.
Ailes resigned, but not before Carlson filed a lawsuit against him. As all of this was going on, the case against him grew. Another popular Fox News anchor, Megyn Kelly, also accused Ailes in a book that came out a few months after the face. Ailes passed away in 2017.
Here's what critics are saying
Though the film isn't due out until Dec. 20, 2019, some have already had the chance to view it. A screening earlier this month brought with it heaps of praise from film critics, including quite a bit of Oscar buzz for the movie itself, as well as stars Theron and Robbie specifically.
Awards Daily's Sasha Stone wrote that Theron is "remarkable" and that she "disappears into the part, owns the movie." Mark Malkin of Variety wrote that she "entered the Oscar race big time." Robbie is also being praised for her role, which was an amalgamation of the many victims who signed NDAs.
There's also some controversy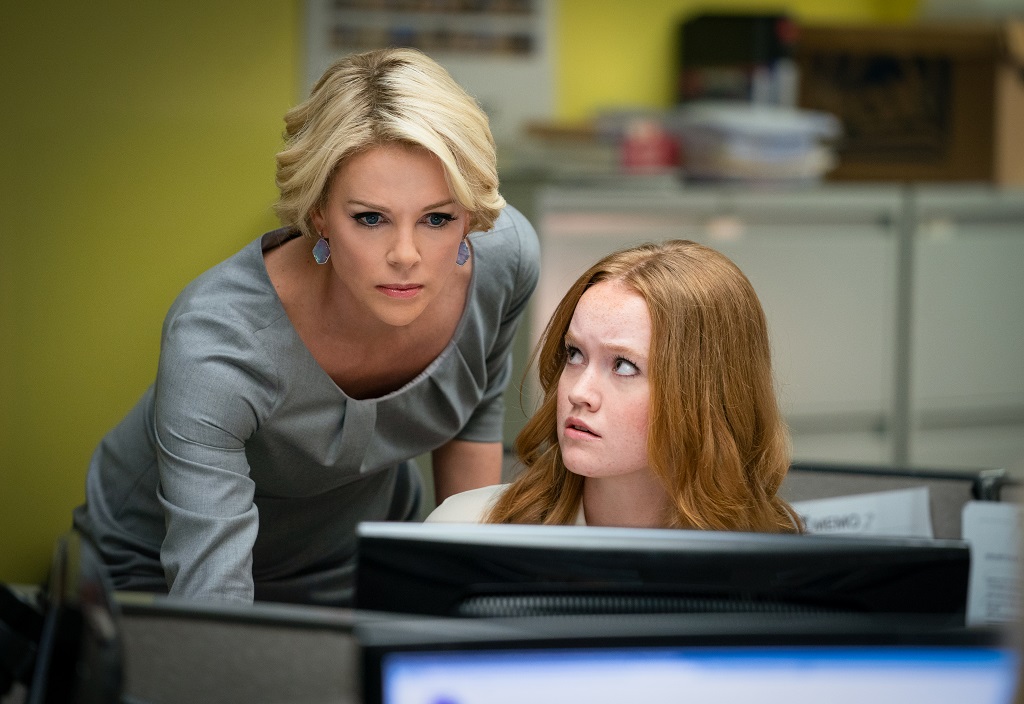 Of course, there are criticisms that come with every film. One issue some have with Bombshell is that it was directed by a man (Jay Roach, Meet the Parents) based on a script by another man (Charles Randolph, The Big Short). Because this is a story about women and an issue that has primarily faced women in the workplace, that's a no-go for some.
"I might be interested in Bombshell if it was written and directed by woman," said critic Karen Peterson. Others claimed that they were "only here for the performances," while still others felt that the trailer is portraying the serious matter as though it's a "fun quirky comedy."
How the stars of 'Bombshell' all met each other
The three big stars of Bombshell have all become very close since filming the movie together. Robbie and Theron even presented Kidman with an award recently. So how did they all meet?
Appearing on The Ellen Show, they each recounted how they met one another. Theron and Kidman first met at the 2002 MTV Movie Awards on the red carpet, while Theron and Robbie met "in passing" at a photo shoot for W Magazine. Robbie also met Kidman at that same shoot, but then interacted with her further at the Oscars one year.