Is Brad Pitt Trying To Win Jennifer Aniston Back?
Brad Pitt and Jennifer Aniston were the hottest couples in Hollywood back in the 90s. Back then, whenever they were seen in public together, they always looked so happy. They made millions of people around the world believe in love again.
When the couple decided to call it quits a few years later, it broke the hearts of millions of fans. After they split, Pitt started a family with Angelina Jolie. And while Pitt and Jolie had an adorable family, we had never quite given up hope on the fact that Pitt and Aniston would find their way back to each other.
Now that both Pitt and Aniston are both single again, many people are speculating that he is trying to win Aniston back. So, is Pitt trying to get back together with Aniston?
How did Brad Pitt and Jennifer Aniston meet?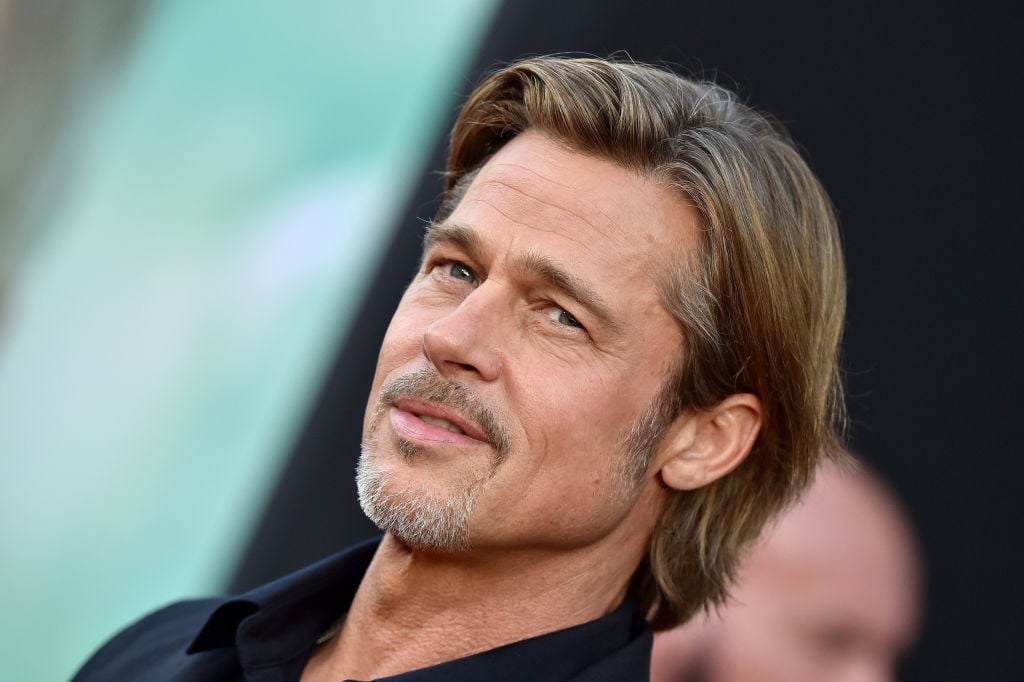 In 1999, Pitt and Aniston met after their agents had introduced them. It is hard to say exactly when they were officially a couple because they had tried to keep their relationship a secret in the beginning.
However, when they showed up at the Emmy Awards together on September 12, 1999, they could no longer deny their romantic involvement with each other. Fans were happy that the two most beautiful people in Hollywood had found each other. But they were a little shocked when they had gotten up on the stage at a Sting concert a few months later to announce their engagement.
Their short relationship turned into a short engagement and the couple ended up getting married in a private ceremony at their Malibu mansion on July 29, 2000. For the next few years, Pitt and Aniston continued to be inseparable. Pitt had even appeared on an episode of Friends with Anniston. By February of 2004, Aniston had told The Guardian that she was ready to start a family with Pitt.
Why did Brad Pitt and Jennifer Aniston break up?
Just a few months after Aniston had shared with the world that she would like t to have a baby with her husband, Pitt had started working on a movie called Mr. and Mrs. Smith where he starred alongside Angelina Jolie. By January 2005, Pitt and Aniston had announced that they would be getting a divorce. Pitt and Jolie started dating soon after the announcement.
Many people believe that Pitt and Jolie had started up a relationship with each other months before he had divorced Aniston. However, both Jolie and Pitt continue to deny that their romantic relationship started before Pitt and Aniston's breakup.
In an interview with People, Jolie had insisted that she and Pitt were strictly friends while he was in a relationship with Aniston. And it wasn't until Jolie's oldest son, Pax, referred to Pitt as his dad, that two had thought about actually becoming a family,
Is Brad Pitt trying to win Jennifer Aniston back?
Pitt wasn't the only one who had remarried after the splitting with his spouse in 2005. Aniston also found love again and married actor Justin Theroux. However, Aniston and Theroux have recently announced their divorce after just two years of marriage.
Now that the two are both single again, many people speculating that Pitt is trying to rekindle his romance with Aniston. Back in February of this year, Pitt had attended Aniston's 50th birthday party.
According to Internal Business Times, Pitt just recently bought back the house that he and Aniston had shared. He had allegedly given the house back to Aniston in an attempt to try to win her back and to show her that he is ready to settle down again with her.
So far, Aniston has not responded to Pitt's gesture and the two not back together. However, Aniston was very hurt by Pitt's actions the last time that they were in a relationship, so it is hard to say if she would ever be willing to take Pitt back.