Is BTS Allowed to Take Pictures With Fans?
As one of the biggest boy bands in the world, meeting and taking pictures with fans is a little challenging. The boys have gotten swarmed by members of their army — recently, this happened to Jungkook during at a concert in Paris. Is the group, BTS, allowed to take pictures with fans? Here's what we know.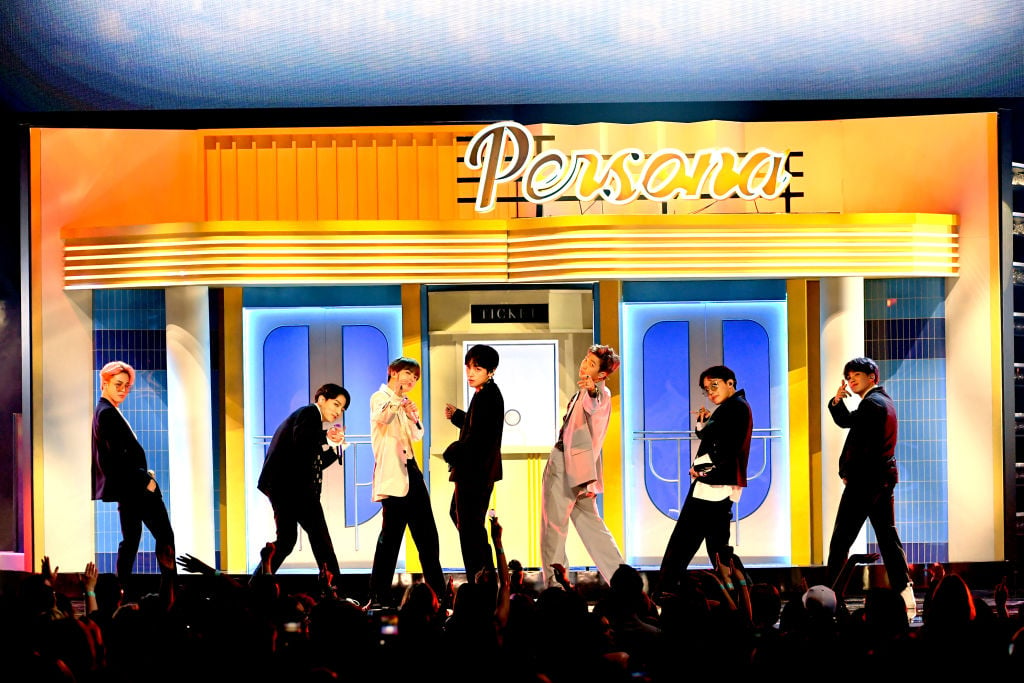 Is BTS allowed to take pictures with fans?
You might have watched BTS perform a the Billboard Music Awards. You might have seen their interview on The Graham Norton Show. Some fans have even watched them live on their worldwide stadium tour. One thing BTS fans rarely see, however, is the group taking pictures with fans.
The group is under the management of BigHit Entertainment, and with all their success, there are a few strict rules they must follow. Some speculate that the group is not allowed to take pictures with fans on a regular basis. (That mainly applied to fans that run into the boy band in public.)
A few lucky fans, however, have taken pictures with the boys during "meet and greet" events. Conversely, other fans state the reason the group doesn't take photos in public is that they don't go out in public often.
"The only time I've seen them take pictures with their fans (correct me if I'm wrong) is when they were on American Hustle Life while working on 'Boy In Luv' LA Version… Behind the scenes there were two young ladies on the set (due to one of them having a mom who had connections to Warren G,) who were fans who got to converse and take photos with them," said one fan on Quora.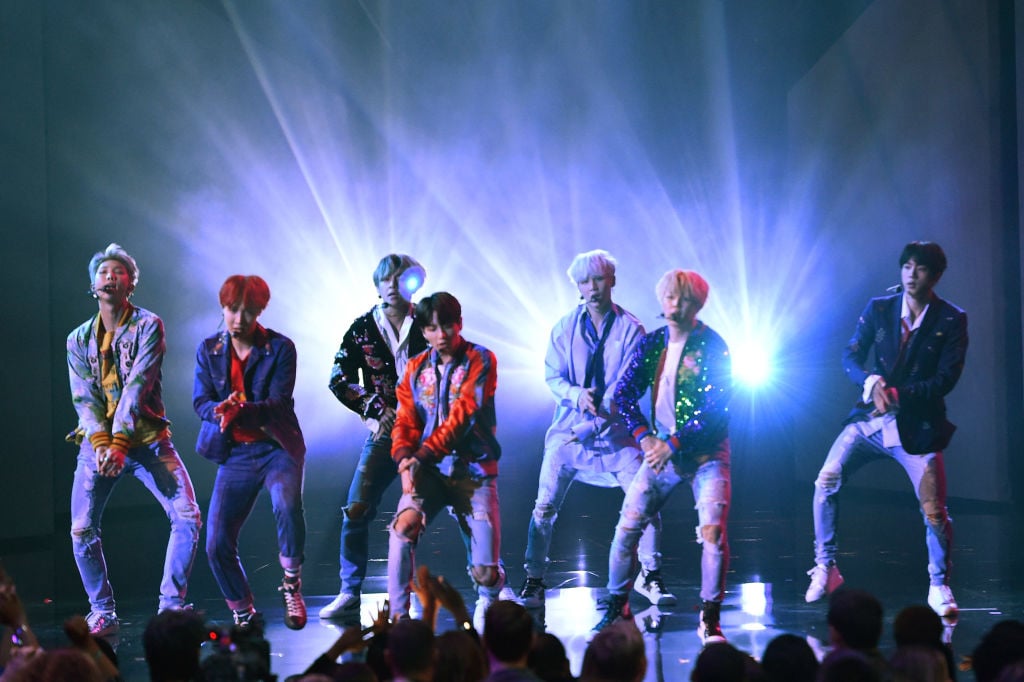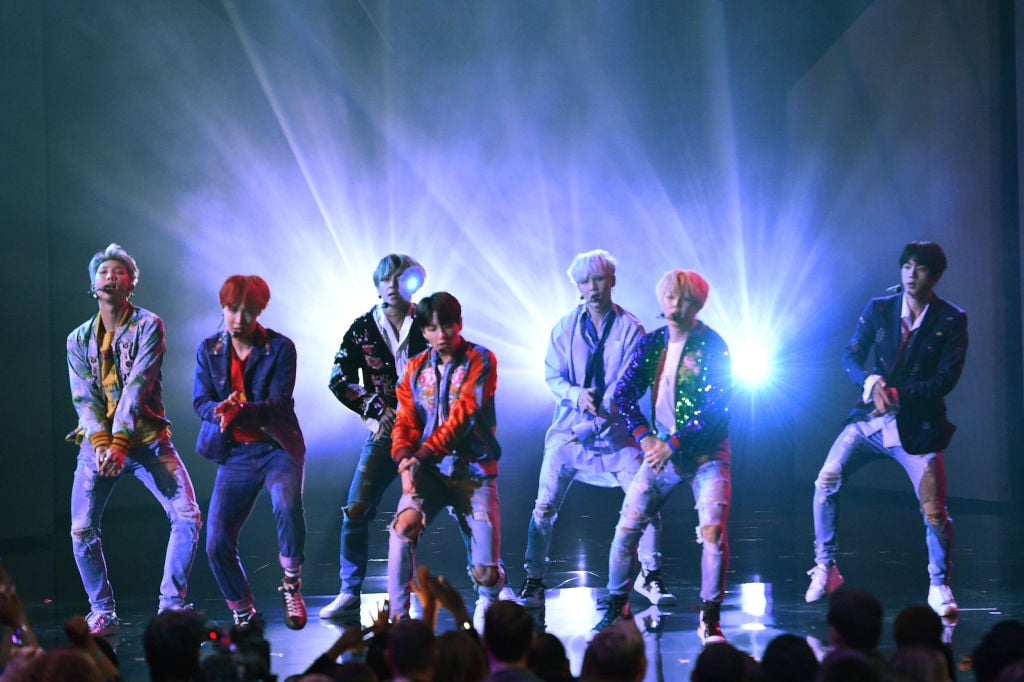 What other rules does BTS have to follow?
Unfortunately, you'll rarely see a Korean Idol hugging or getting too close to fans. While there is no confirmed official reason why they don't hug fans often, some speculate that rumors of a relationship between the fan and the idol might spread.
"Taking pictures with fans can cause jealousy among many other fans and international fans. These fans could end up getting hate and spark fake rumors which could affect the idols' images," according to WhatEven. "Also, companies would want their idols' privacy and personal space to be protected. Not only that, but they want them to look professional, so taking a picture of their bare face isn't good for their image."
Others speculate that BigHit Entertainment prevents the idols from dating. When asked if the members are dating anyone during an interview, Namjoon stated that BTS wanted to "focus on their careers." When Ellen asked the group, on The Ellen Show, if they would "hook up" with any of their Army, the group skated around the question, V finally saying no.
BigHit Entertainment put a few precautions in place for the safety of their boys and the protection of their image. There have been instances where the BTS members put themselves, and even some fans in danger.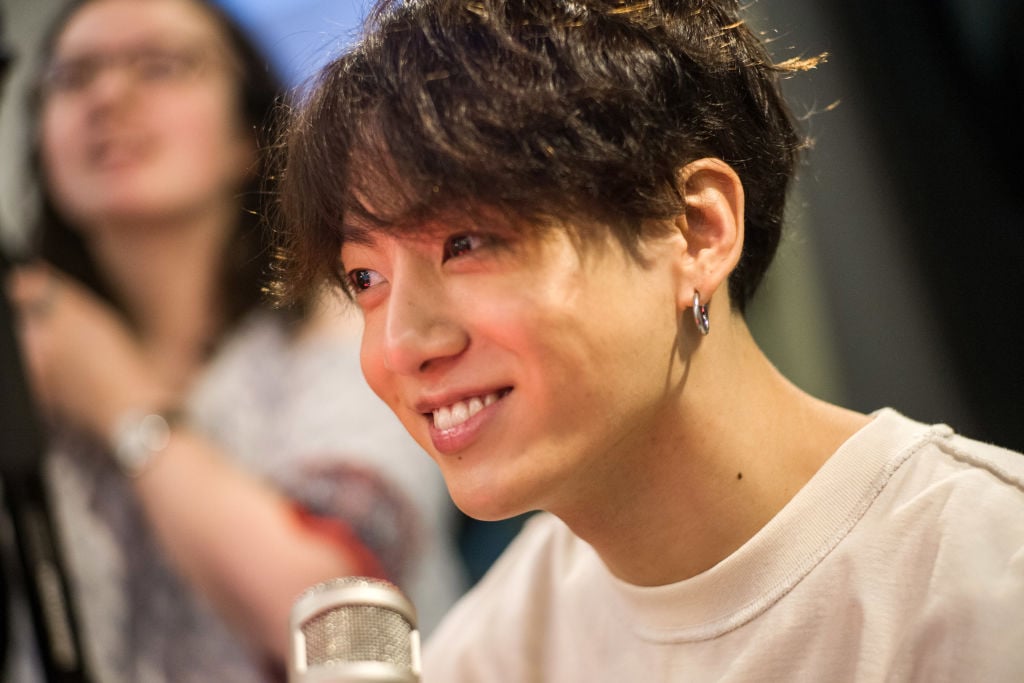 Fans swarmed Jungkook of BTS at a concert in Paris, France
Although the boys often follow strict rules regarding security, sometimes the members put themselves in danger for the sake of their fans. At a concert on June 8, 2019, Jungkook greeted a fan during the group's concert in Paris. The fan was in a wheelchair, and Jungkook jumped over the barricade to see her. Almost instantly, fans swarmed him, some trying to touch and grab at the artist.
According to Metro, "both Jungkook and the fan in the wheelchair ended up getting pushed around, and in the end, Jungkook was forced to jump back over the barriers with help from a number of burly security guards." One Twitter user had a grandfather who worked on the night of the concert and said Jungkook asked for permission before going into the crowd, and security did make a passage for him.