Is Busy Philipps a Good Mom?
Busy Phillips is one of the most talented and funny actresses in Hollywood. She first got her recognition in Hollywood when she starred in the popular '90s TV series: Dawson's Creek. Phillips is most recently known for her talk show that aired on E! last year called Busy Tonight. 
When Philips is not busy entertaining millions of people all over the country she likes to spend time with her husband and children. The late-night talk show host shares two daughters with her husband, Marc Silverstein. Being that she has such a hectic schedule from day to day, many people wonder if she gets to spend a lot of time with her kids.
So, is Busy Phillips a good mom? Here is what we know.
How old are Busy Phillips kids?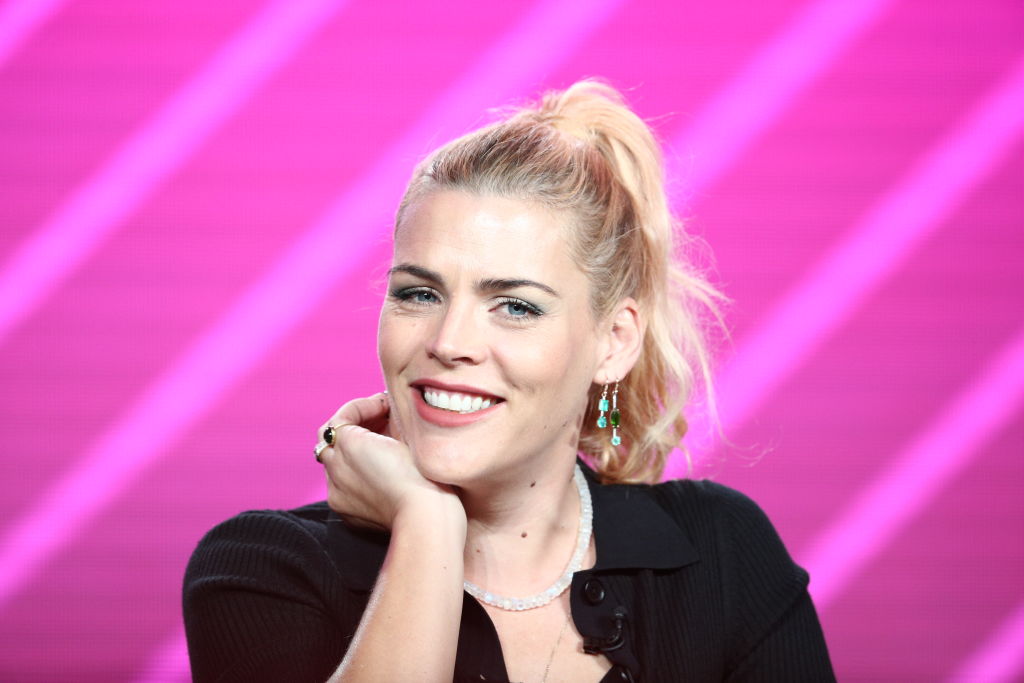 Phillips and her husband have two daughters. Their oldest daughter, Birdie, is 11 years old. And their youngest daughter, Cricket, is 6 years old.
Shortly after her youngest daughter was born, Phillips went on the Ellen DeGeneres Show to explain why she gave her kids such unique names. She explained that her real name was Elizabeth and the 'Busy" was her nickname. Instead of coming up with a nickname for her kids, she wants to name them something that sounded like a nickname but was actually their real name. 
"We decided that we weren't gonna name our child one thing and then call them something else," Phillips told DeGeneres. "We were gonna just name them the name that we're gonna call them."
Although her goal was to give them names that sounded like a nickname, she admitted that they still ended up coming up with nicknames for each of their children. She and her husband call their oldest daughter "The Bird" or "Goose." She also said that they nicknamed their youngest daughter – who was six months old at the time – "Don Crickles" because she was bald and liked to make people laugh (like Don Rickles).
Busy Phillips made her husband become a more hands-on dad
Recently, People reported that Phillips and her husband had sat down with Harper's Bazaar for an in-depth interview about their family and relationship. Phillips admitted that when it came to the kids, her screenwriter husband was not very involved with their lives when they younger.
She said she felt as if she was doing everything and that he wasn't contributing much when it came to parenting their children. She said that it took her threatening to divorce him before Silverstein finally started to help out more with the kids.
"Marc was like, 'I'll do anything.' And I was like, 'Okay, then do everything. Because I have done it all, all by myself, and I'm done, dude," Phillips had said.
Phillips admitted that it was after that conversation that her husband finally realized that he needed to step up and be a more proactive parent.
"I was fully out the door," the Cougar Town actress had said. "I wasn't expecting anything from him, but what we ended up doing was creating our own system."
Is Busy Phillips a good mom?
After Phillips and her husband had their heart-to-heart, she said that he became much more involved in his daughters' lives.
"He now loves his mornings with the girls," Phillips said. "He'll make my bulletproof coffee and bring it into the bedroom while I'm still sleeping, and then leave to take the kids to school. He has conversations with them that I am jealous of. The closeness he now has with the girls is really special."
Phillips said that she and her husband are now both able to spend quality time with their kids and they have a good parenting system worked out that allows them to share the parenting responsibilities so that neither one of them gets too overwhelmed.
Phillips was able to see how important it was for her daughters to have a good relationship with their father. By making her husband spend more time with their kids, both her daughters and her husband were able to benefit from the extra time that they spent together. In our book, Phillips is not only an excellent mom, but she is also a great wife as well.