Is Camilla Closer to Meghan Markle or Kate Middleton?
At times, the relationships between royal family members are difficult to figure out. It is not always an easy task to determine who is on good terms with whom, and which family members may not be happy with each other at a particular moment in time.
Like all families, the royals do not come without their fair share of drama. After all, they are only human just like the rest of us. That's why it makes sense that we can look back and see that they have said and done things that have stuck with us.
We can all remember when Camilla Parker-Bowles, the Duchess of Cornwall married Prince Charles in 2005. At first, she was not warmly welcomed into the world's most famous family. Over time, they have come to love her, however, she hasn't exactly been shy about voicing her opinions, especially regarding how she feels about Charles' daughters-in-law. We have to wonder, does Camilla actually favor Meghan Markle over Kate Middleton?
Camilla didn't want Prince William to marry Kate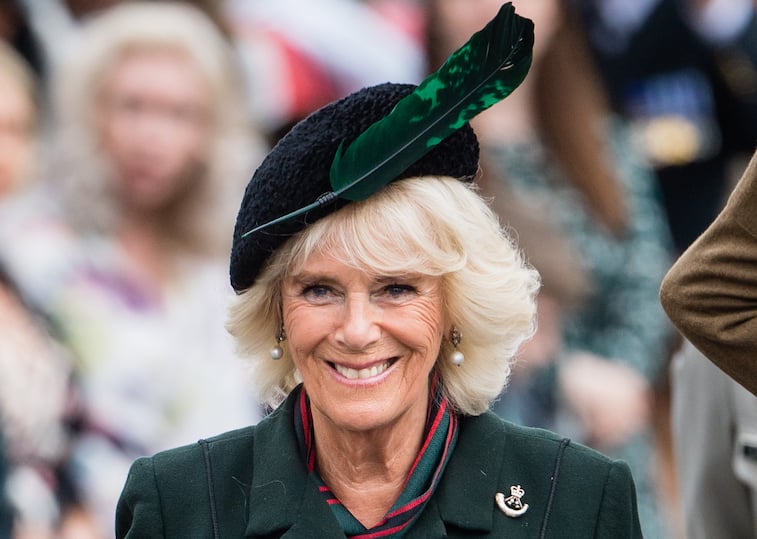 When Prince William announced his engagement to then-girlfriend, Kate Middleton, the world went wild with excitement. Everyone was over the moon about England's future queen and the news media and fans couldn't stop talking about how perfect Kate was for the role.
One person, however, wasn't so sure about Will's choice – his stepmother, Camilla. She felt that as a future king, William shouldn't be marrying a commoner, and didn't approve of the royal wedding. Obviously, William didn't agree, and he and Kate have been happily married for eight years.
Camilla may have resented Kate
Many people have often wondered if perhaps Camilla was a bit resentful – even jealous – of Kate. After all, she was not very well-liked by the people of the United Kingdom, having been Charles's mistress when he was married to Princess Diana.
Most fans blamed Camilla for breaking up the marriage, as the world wanted nothing more than to see Diana as queen. By contrast, people around the world couldn't get enough of Kate, and this likely did not make Camilla very happy.
The Duchess of Cornwall liked Meghan instantly
While it may very well be true that Prince William and Kate were involved in a relationship for many years before she ended up sporting that sapphire engagement ring on her finger while Harry and Meghan had somewhat of a whirlwind romance, it didn't mean that the additional time gave Camilla a chance to like Kate more. She took to Meghan immediately, expressing her joy over the engagement.
Even though Meghan and Camilla are not photographed together very often, leaving many to wonder exactly how well they do know each other, Harry's stepmother is very fond of Meghan, and couldn't be happier that she married into the family.
Even Charles bonded with Meghan
Meghan has been famously estranged from her own dad, Thomas Markle, for just about one year now, and Prince Charles has become somewhat of a father figure to her.
Just days after she married Harry, they were seen at a royal event sharing a genuine laugh and truly enjoying each other's company. Looks like Camilla is not the only one who dotes on Meghan!
Camilla may be a little closer to Meghan
It is extremely possible that Camilla and Kate got started on the wrong foot, and their relationship just never really evolved. If that is, in fact, the case, it would appear that the Duchess of Cornwall learned her lesson and did not let the same thing happen with Meghan.
She was warm and welcoming from the start, and as a result, seems to have a slightly better relationship with Meghan than with Kate.