Is Captain Sandy From 'Below Deck Med' Ready to Mentor Another Crew Member?
Captain Sandy Yawn from Below Deck Mediterranean shows viewers an example of a true leader. She's tough when she needs to be tough, but gentle when she knows her crew needs a little TLC.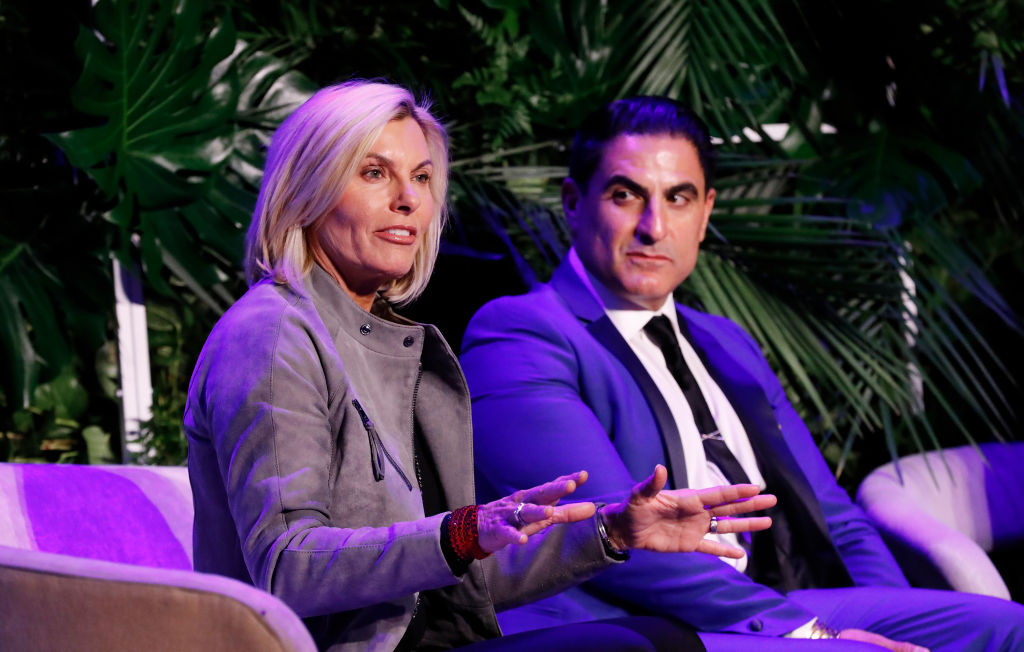 When she thought Hannah Ferrier wasn't giving her all at work, she came down hard on the chief stew. She also tore into bosun João Franco when he decided to debate her on what was wrong with a jetski. At the same time, when she learned deckhand Travis Michalzik was overindulging in alcohol in between charters, she shared her own private story of her struggle with addiction. She also warmly embraced the deckhand, letting him know he could come to her with any problems.
Along the way, Yawn has nurtured talent she's seen within her team. During Franco's first season he showed a longing to ultimately become a captain. Yawn took note and gave Franco opportunities to expand his skillset while working under her command. By his second season on the show, he finally became a captain. Yawn connected Franco with a business associate who gave Franco his first shot to be at the helm. Now Yawn is offering her words of encouragement to deckhand Abbi Murphy from Below Deck. Where is Murphy now and did she get in touch with Yawn?
This deckhand is living life in Greece
Deckhand Abbi Murphy from Below Deck decided that motor yachting wasn't her jam. She quit Valor after only a few charters and went onto marry her boyfriend Patrik. The couple settled in Greece and seem to be living happily ever after.
While Murphy seems happy, she still wants more from her career. She recently shared where her career stands with Bravo's The Daily Dish. Murphy and her husband run a small sailing charter business in Greece. "Usually it's about a week charter, so you take up to eight people on the boat, and then you take them to a new island each day and just kind of give them the inside knowledge at each stop," she shared.
Murphy adds that sailing life is a little different than the hustle seen on Below Deck. "It's busy when it's busy. Like, during the seven months of chartering or six months of chartering, it's like nonstop all the time, but then when you stop, it's like, right now, I have nothing to do," she said. "Like, I literally just eat and I go on my phone and I watch TV shows. Like, me and Patrik watch probably 10 different TV shows that we actually keep up with. I think the fact that we have that much time is pretty sad. So, right now, it's not so exciting."
She wants more from her career
Murphy shared that she hoped to get her captain's license before the next season. She reached out to Yawn for advice too. "I thought she was inspiring on social media about being a female captain," she told Bravo's The Daily Dish. "So I asked her for advice, and she gave me tons of great advice. That was really nice. She seemed like a nice person."
Yawn shared Bravo's article on Twitter and added, "Go for it @AbbiMurphy9." Murphy seemed touched that Yawn remembered communicating with her. "Thanks captain! I wasn't sure if you remembered! I messaged before I filmed the show. all the best!!"
Yawn is all about mentoring and getting more young people into yachting as older professionals retire. "Of course! So many great maritime opportunities out there for women," she remarked. "All the best with your sailing yacht charter business & your new marriage!"