Is Carl Radke From 'Summer House' the New Voice of Reason?
Summer House fans may be asking: Who are some of these people? Kyle Cooke originally insisted that couples in the house were fun ruiners. And Carl Radke had no trouble hooking up with another house member, ghosting her during the year, then re-hooking up with her the next year.
Season 3 shows viewers a brand new version of Cooke and Radke. Cooke is now engaged and is in full coupling mode. Radke proclaimed this was the summer of Carl 3.0. He tried 2.0 last summer, but this summer would be different.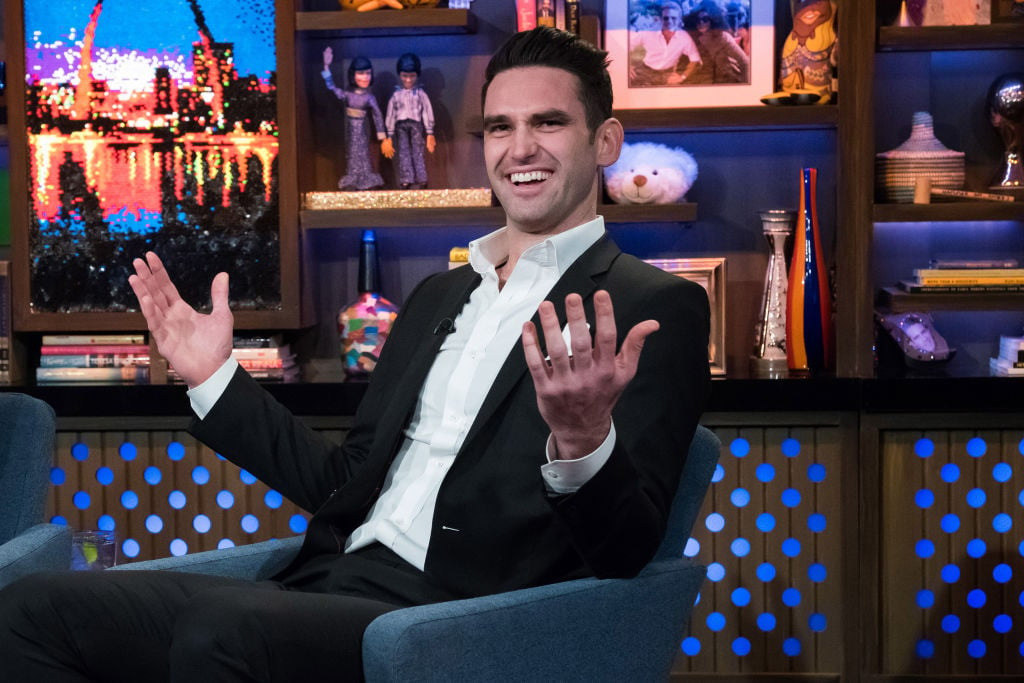 So far Carl 3.0 is a totally different man. In fact, Carl 3.0 seems to be the voice of reason, especially during the latest Summer House episode.
He is not part of the drama
Radke was a major part of the drama during the two seasons of Summer House. In addition to his hookups, he also made a few friendship foibles with cast members who are no longer on the show.
Last year he told the Pittsburgh Post-Gazette he was playing up his crazy side on the show. "Well, it is me, definitely, but what I notice is I have a tendency to kind of play up a character: fun, outgoing, wild, crazy Carl," he said. "It is me, but with the alcohol and all the different activities, I'm not really acting but having fun in the moment."
While he seems to still be having fun, he's more of a drama observer than a drama recipient (or giver) this year. When Linsday Hubbard and Cooke decided they were going to address their friendship issues, Radke was looking for an exit. The new cast members split the minute talk got serious. "You how you know a hurricane is coming when all the birds take off about 20 minutes before the hurricane," Radke says in a confessional interview. "The forecast is cloudy with a chance of argument."
He's also more concerned with work
During the beach picnic, Radke seems more concerned with making his quota at work than dealing with any drama at hand. He meets with Cooke to workout where he talks about working Saturday now too. "If I don't make my quota, my job is on the line," Radke says in a confessional interview.
The weekend arrives and unfortunately, Radke is still trying to reach his quota. Instead of guzzling rosé, he's upstairs on his laptop. The party is raging but Radke is holding firm with his work goals. Guests continue to pour in, but Radke remains focused. "Carl 2.0 would literally not be at his computer," Radke says in a confessional interview. "His phone would be lost, I'd be drunk, yelling at someone, hooking up with the wrong person. Not good."
He's not all about the ladies this time
Cooke observed that maybe Radke and new cast member Paige DeSorbo had a connection. Radke said that while he thought she had something with Jordan Verroi, he wasn't too concerned. "That's a good attitude," Cooke says. "This time two years ago I feel like you were…" Radke jumps in, "In a vortex getting sucked in."
Now this reformed "f**k boy" is the one giving advice…to the viewers at least. Verroi and cast member Danielle Olivera are sharking at the party, looking for a hookup. Meanwhile, Radke is just sitting back taking it all in.
While he's enjoying the scene and doing his share of flirting, Radke sees what is going down with Verroi, who makes out with Olivera. "I've been in this position before," Radke says. "It did not go well for me. Seriously good luck to her. So screwed." Indeed.
Check out The Cheat Sheet on Facebook!