Is Chris Evans' Career Outside the MCU Off to a Bumpy Start?
Chris Evans became one with Captain America — intimately fusing with the morally upstanding savior Steve Rogers — when he first donned the skin-tight suit in 2011's Captain America: The First Avenger. For nine years, Chris Evans' career has been defined by each successive MCU installment. While the actor has graced the screen in other roles, he remains famous for his turn as the man who finally got to utter the words, "Avengers, assemble" in Endgame.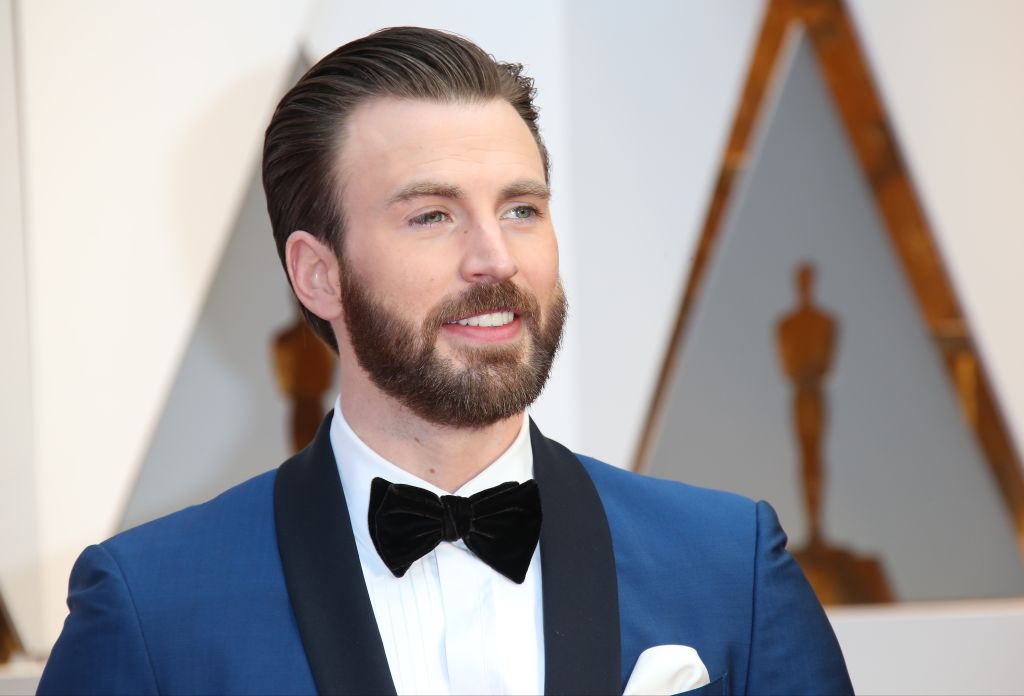 While Chris Evans tried the superhero shtick on for size in The Fantastic Four, he found his footing with Cap. Before the MCU, Evans jumped from genre to genre, rom-coms to teen comedies and back again, trying to make a name for himself in the industry. He failed to garner the same critical and audience reception he has grown accustomed to as Steve Rogers.
Now that his run with the MCU has come to a close, and the MCU actor has begun making strides outside the mega-media franchise, he may be falling victim to some of the critical condemnation he faced earlier in his career. Let's begin with Chris Evans' directorial debut, and work our way to his most recent role.
Chris Evans and 'Before We Go'
On the back of his Marvel success, Chris Evans was able to take a shot at directing. After a few years as an MCU actor, he began to spread his wings, likely desiring to flex his artistic muscles and prevent future typecasting. In 2015, Before We Go hit cinemas across the nation.
Before We Go told the story of a chance encounter between two strangers, and revealed how brief instances can be life-changing; it only takes a journey through the city, on the hunt for a stolen purse to form a bond. Though the concept was quite romantic, the execution wasn't so grand. The film opened to a 27% critic score and a 56% audience score on Rotten Tomatoes.
Many considered Before We Go a weak narrative, arguing that the film barely scratched the surface of its leads and failed to offer a strong thematic center. Chris Evans has not directed since; while he may be busy acting, he may also feel he needs a little bit more role diversity before taking another shot behind the camera. Thus, his first foray into the great unknown (directing) found the actor falling short of expectations.
Chris Evans and 'The Red Sea Diving Resort'
More recently, Chris Evans starred in The Red Sea Diving Resort, which appeared on Netflix in July 2019. In the role, Chris Evans played another leader, another savior with his hands on his hips in ponderance; he portrayed another man committed to justice, committed to heroism, and he failed to leave an imprint any different from Rogers.
Critics condemned this movie for its thinly written characters and reliance on white savior tropes. Many also noted Evans' strict adherence to a persona that was all too similar to Steve Rogers. Fans were excited to see Evans take a chance outside his comfort zone, and were disappointed with this choice.
It's not all bad; why things may be looking up for Evans
While Chris Evans' directorial debut and first movie following Avengers: Endgame left much to be desired, he gave a critically acclaimed performance in 2017's Gifted and is set to star in a few roles quite disparate from Steve Rogers.
In Knives Out, Chris Evans will play a vile human being with a love for curse words and insults. Evans is also set to star in Jekyll as a descendant of the infamous Dr. Jekyll and Mr. Hyde, which has become one of his most highly-anticipated upcoming roles, despite the fact that it's pretty far down the line.
If Evans pulls off his roles in Knives Out and Jekyll, he will prove himself as more than an MCU actor, as more than a hero, as more than a guy who, after struggling to find his footing, came upon Steve Rogers. Our fingers and toes are crossed.