Is Chris Evans Really Returning to the MCU Without Captain America's Shield?
How many ways can someone invent to say, "No, Chris Evans really isn't coming back to the Marvel Cinematic Universe?"
The possibilities are as infinite as those stones that caused the Avengers so much trouble. Now, however, there is a new wrinkle – the latest rumor is Evans will return not as Captain America, but in a TV show alongside his former character, the Human Torch.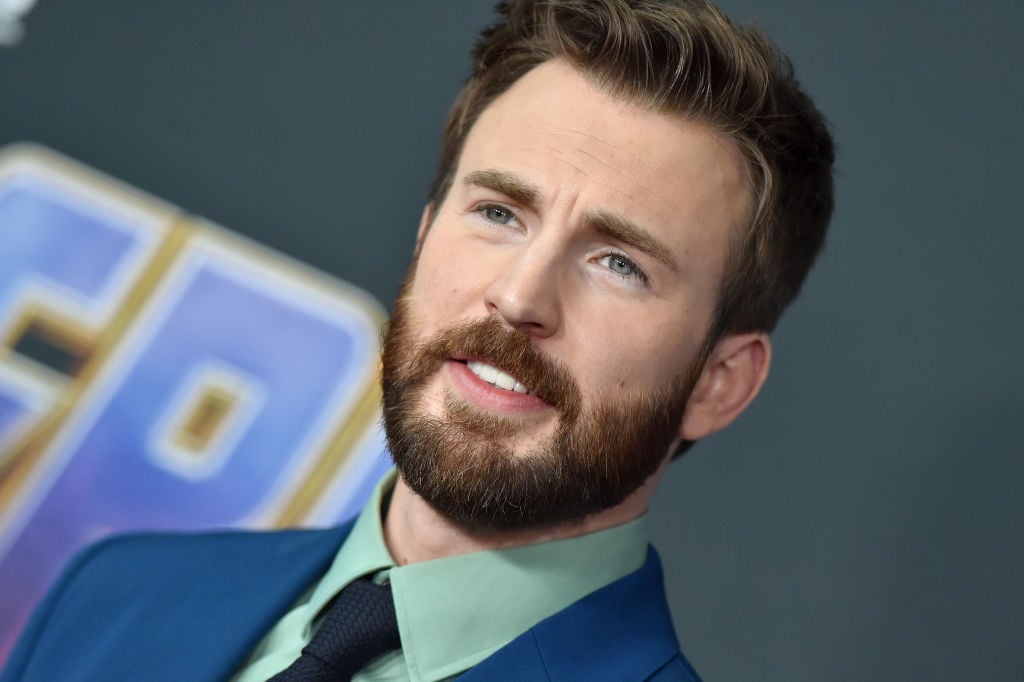 We suppose stranger things have happened, but the best response to that rumor is, "Uh-huh. And that Howard the Duck reboot with Taylor Swift in Lea Thompson's part is just around the corner."
The latest rumor about Chris Evans returning
We Got This Covered reports that Marvel is toying with the idea of a Human Torch TV series with Evans in the cast. You may recall that before the MCU, Evans played Johnny Storm in the two Fantastic Four movies Fox made in 2005 and 2007. For that reason, he almost didn't join the MCU until Robert Downey Jr. helped persuade him otherwise.
The twist is, Evans would not be playing the Human Torch. He'd be playing Jim Hammond, a character who started his life as an android.
We'll give credit to the theory-mongers for at least being creative this time. There have been all myth and manner of rumors to find a way to bring Captain America out of retirement, so it's a curveball to bring Evans back in association with his old character. But, We Got This Covered specifically states, "while it does sound intriguing, this is nothing more than a rumor – one that, in light of Endgame's many successes, will probably never see the light of day."
Why Evans returning to the MCU might be a bad idea
It's certainly not unheard of for a former superhero actor to cameo in a new version of the story. This tradition goes back to the 1978 Superman, which had cameos by former Superman Kirk Alyn and former Lois Lane Noel Neill as Lois' parents on a train.
While an Evans role would be fun, anything more than a quick cameo might be hard to swallow, particularly after Avengers: Endgame gave Steve Rogers such a poignant sendoff. That felt so final that almost any return by Evans could potentially cheapen that sendoff.
We say "almost" because one scenario where an Evans return could work would be an appearance in the Disney+ Loki series where we would see how Captain America got the tesseract back from Loki. We can imagine Evans might be persuaded to return once and only once, but even this qualifies as an unlikely rumor.
Evans was considered for 'Deadpool 2'
Evans is so in demand that according to Screen Rant, the writers of Deadpool 2 kicked around the idea of having Evans play The Human Torch in the X-Force interviews. Funny idea, but that would have been difficult since that was before Disney bought Fox – and as it was, they never even got around to asking Evans.
"No, no, we never got that far [to ask Evans]. Someone had the idea we actually did and we thought that was better. But we definitely had a lot more X-Force interviews with bizarre, random people coming in to interview," said writer Rhett Reese.
Evans will next be seen in the whodunit Knives Out, directed by Rian Johnson (The Last Jedi) and co-starring Daniel Craig, Ana de Armas, Jamie Lee Curtis, Toni Collette, Don Johnson, Michael Shannon, Lakeith Stanfield, Katherine Langford, Jaeden Martell, and Christopher Plummer. Fans have already had fun with Evans' profane character by joking that time travel has done strange things to Captain America.
Even away from the MCU, Evans can't escape Steve Rogers.