Is Chris Hemsworth Being Typecast Due to MCU Run as Thor: Acting Gigs Smell of Synonymity?
By the time Chris Hemsworth is done playing Thor in the MCU, he will have spent approximately a decade donning the skintight super-suit and swinging his iconic hammer. Known for his career-catalyzing turn as the God of Thunder, Chris Hemsworth and his Marvel counterpart have grown intimately connected throughout the years.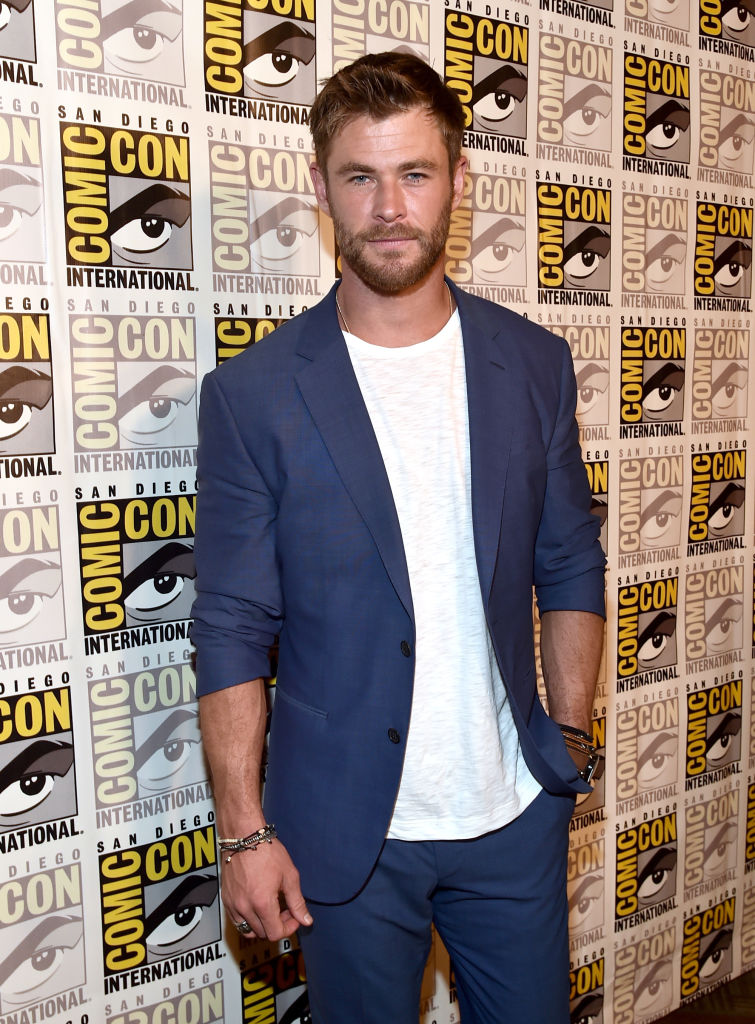 Standing 6'3" tall, boasting chiseled abs, and unrealistically large biceps, who better to take on a God? Chris Hemsworth looks and acts the part perfectly, even bringing needed doses of humor into the later installments. 
The problem: Chris Hemsworth may be too much of a match for the "action hero" archetype. If you look at Chris Hemsworth's IMDb page, you will notice he has virtually been siphoned into the action sphere. At 35 years old, with several years left in the entertainment industry, Chris Hemsworth may need to start denying roles that do not offer unique characters. He must be forced to stretch his acting muscles in less physically demanding ways (as paradoxical as that may sound). 
Evidence that Chris Hemsworth may be dealing with typecasting
Chris Hemsworth is set to star in Thor: Love and Thunder sometime in 2021; thus, until this movie finishes its run on the silver screen, Hemsworth will be unable to close the chapter on this character. However, in the interim, he should be choosing roles (maybe a few smaller budget, indie films) that prove his competency as an Oscar-worthy actor…if he desires such a reputation. 
Chris Hemsworth recently starred in Men in Black: International — an action-comedy remake, forcing him to don a new super-suit: black formal wear. He also appeared in Bad Times at the El Royale as a would-be cult leader, which would have been a nice divergence, had he not appeared shirtless for most of his screen-time. Not to mention, the character boasted a charismatic persona, which left Hemsworth in a semi-familiar territory. 
Chris Hemsworth is set to star in Dhaka and an untitled Hulk Hogan biopic as well; the former is in post-production, while the latter has only recently been announced. According to IMDb, Dhaka will tell the story of an Indian businessman who recruits a mercenary to find his kidnapped son. Let's presume, with the likelihood of accuracy, that Hemsworth will play the heroic mercenary. 
Though Dhaka may present Hemsworth with a new persona, as his primary concern will likely be a financial one, the film may suffer if it veers into melancholy. If the film makes Hemsworth's drive personal, his motivations would closely mirror the ones he possesses as Thor in the MCU. Let's hope for Hemsworth's sake, they allow him to be a little more selfish, and a little less admirable in time film. 
As for the Hulk Hogan biopic, need we say more? Yes, a biopic is great for the portfolio, but could the character be more in type? This is the furthest role from a divergence possible, and it's likely going to immediately proceed Hemsworth's role in Love and Thunder. When analyzing Hemsworth's past and future, it looks like typecasting is in play.
What if Chris Hemsworth just enjoys being the action hero, as he is in the MCU? 
While it may appear that Chris Hemsworth is being typecast, his name has some pull in the industry right now and, in the end, casting often comes down to the likelihood of ticket sales (at least in some part). Meaning, If Chris Hemsworth wanted more diverse roles, he could probably land them. 
Chris Hemsworth may enjoy playing the muscle man on a mission and, if that's the case, we will all continue enjoying Hemsworth in these roles. A ripped shirt and a charming smile never get old on the Thor actor.