Is 'Community' Finally Getting Its Own Movie?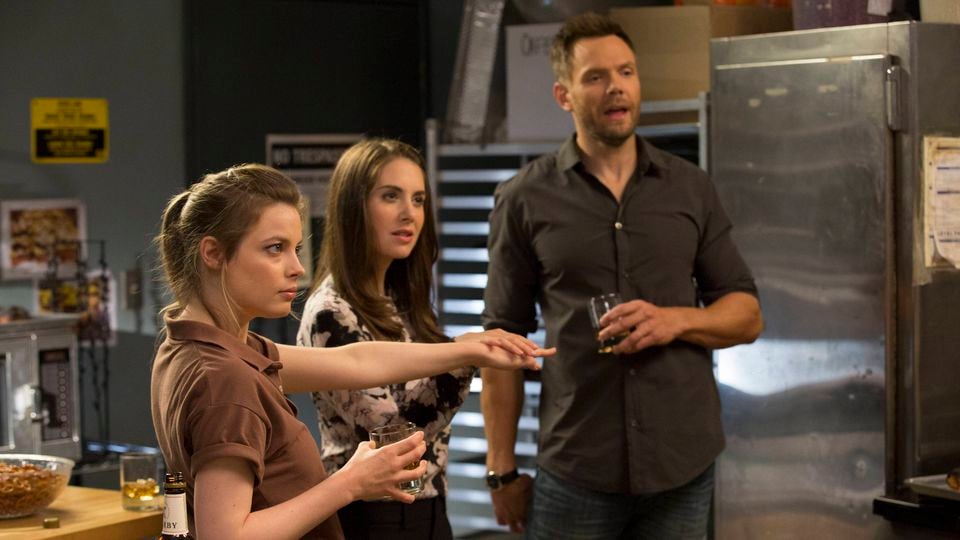 Community may finally be getting the movie treatment that viewers have been waiting for. While star Joel McHale recently revealed that a seventh season of the series doesn't look likely, it turns out a feature film is still on the table for the Yahoo comedy.
As fans know, the future of the comedy has long since been up in the air. Following its cancellation at NBC, the series was saved by Yahoo! Screen, which aired its most recent season this year. Since the season six finale, the show's cult following has been eager to learn the fate of the series: will it get a seventh season, canceled altogether or will producers actually listen to the fanbase's popular mantra "six seasons and movie?" Luckily for fans, it looks like it'll be the latter.
According to Deadline, a movie is likely to be the next step for the community college-set comedy. That should come as a relief to those left heartbroken by McHale's recent statements about the show's probable cancellation."[A]ll of our contracts were up after six years," he told Metroweekly. "All the actors on the show, almost without exception – their stock has risen significantly and it's out of the pay rate that is affordable to make the show….There is just not enough money to be able to pay for the show."
After his comments sparked a fan frenzy, McHale took to Twitter to clarify that the series has not actually been canceled yet. Yahoo also issued a vague but positive sounding statement, saying, "We've seen tremendous value in our partnership with Sony and are continuing to discuss future opportunities for Community."
Though Yahoo didn't specify exactly what that "future opportunity" would be, Deadline is now reporting that if Community does get another chapter, it will be in movie form. Sony, which produces the show, is reportedly already in talks with Yahoo to figure out how to best proceed.
The film scenario would not only fulfill fans' six-seasons-and-a-movie ideal, it would also be the more practical route in terms of reuniting the cast. Since many of the show's main actors have gone on to procure new gigs, getting them back together for an entire seventh season would be difficult. A movie would require a less demanding filming schedule, making it easier for the show's entire cast to participate.
For their part, the cast seems more than game to make the movie. "I really do think there'll be a movie," McHale told Esquire in June, also adding, "The cast would do it. We would all do it." Co-star Ken Jeong also expressed similar enthusiasm for the idea at this month's TCAs, saying, "I would love to do a movie. Doing a movie would be amazing."
Of course, any option for Community's future would have be run past by creator and showrunner Dan Harmon first. Harmon has previously said that he'd like to take some time before returning to the series in any way. "I told Yahoo, 'I can't think about writing a movie until I miss Community," he told EW Radio in June, shortly after the season six finale. "They wanted to turn around and do a movie immediately, and Yahoo can get it done. They're like the NSA."
Whether or not a few months is enough time remains to be seen. Harmon is reportedly busy working on another project, so it may be a while before he chimes in on the subject of a potential movie. If the Community film does move forward though, viewers can expect Yahoo to get first dibs on its release. Though the digital service has not yet released an original movie, serving as a partner on the show's latest season has put it at the forefront for possible distributors.
Community fans will have to stay tuned to see what happens, but as of now, it looks like all that "six seasons and movie" paraphernalia won't go to waste.
More from Entertainment Cheat Sheet:
Want more great content like this? Sign up here to receive the best of Cheat Sheet delivered daily. No spam; just tailored content straight to your inbox.